2018.3.10(Sat)
11:00~16:00 Free Entrance
@Villa Toyoura by Kiyomizu Gojo
One day market at a renovated Machiya.
On March 2017, we celebrated the birth of "Machiya Day" (March 8th) by hosting the Machiya Market event at a renovated Machiya in Kita ward, Kyoto city.

This year, we are going to be hosting the 2nd annual Machiya Market again at Villa Toyoura, a newly renovated Machiya located in Kiyomizu Gojo area.
At the event, we will be gathering variety of local shops for food and drinks, as well as activities such as "chalk art" which kids can enjoy.

For those considering selling or buying Machiya in Kyoto, we will also be setting up a booth for free drop in consultation.
Feel free to drop by even if you simply want to take a look at the renovated Machiya, or grab a bite of local delights. We look forward to seeing you at the event.
Photos from Machiya Market 2017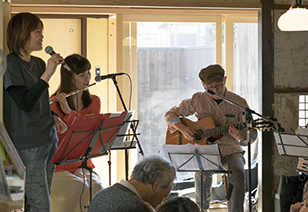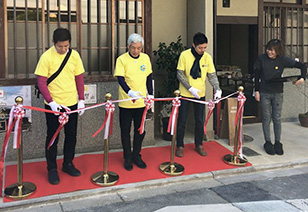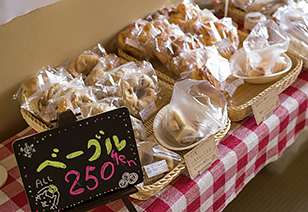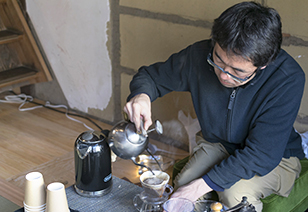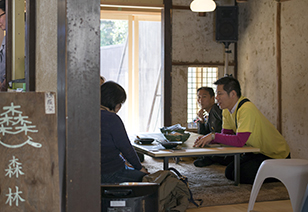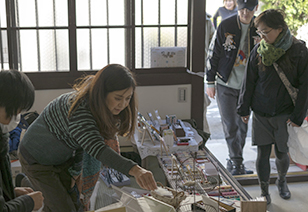 Local Shop Lists
Old members, new faces, we look forward to your visit!
SHOPS
Workshops
Accordion & Guitar

Nanashi

Will be having acoustic performances. Welcomes drop in session.

Beauty

Enjoy your body ~Split Legs System

Personal beauty trainer with 4 courses available (starting 1,000 yen for 10 min).

Art

Chalk Art

Make your own chalk art with our staff Yusuke from Hachise. *Cancel on rainy day.
Drop in consultation regarding Kyo-Machiya
Do you own a Machiya but not sure how to make use of it?
Or are you looking to buy a Machiya in Kyoto as a second house or vacation house?

Whatever questions you may have regarding Machiya,
let us know at the event venue. We are happy to help.
※No reservation required.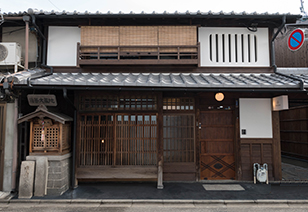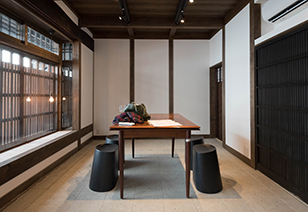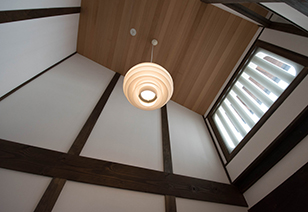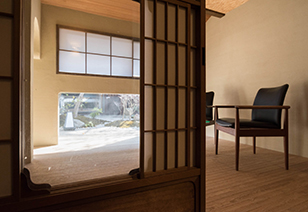 March 8th is 「Machiya Day」
In Japanese, March is pronounced as "Machi" and 8th as "ya",
and that is how March 8th has been selected as Machiya Day.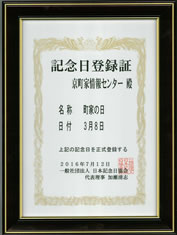 Since 2017, March 8th has been officially registered by the Japan Anniversary Association as "Machiya Day" through Kyo-Machiya Info Center, which Hachise is also a member of.

As more and more Kyo-Machiyas are being demolished each year, Machiya Day aims to promote Kyo-Machiya's historical and cultural value in order to help preserve these treasures for years to come.
The week of Mar 3rd to Mar 11th (2018) is also set as Machiya week where local shops host their own events at Kyo-Machiyas throughout Kyoto city. If you wish to learn more about Machiya Day or Machiya week, please access the website below.
"Machiya Day" Official Website
Organizer: "Machiya Day" executive committee
Support: Kyoto city, Kyoto Center for Community Collaboration, Kyoto City Tourism Association, Sapporo Breweries Limited
Event Detail
Time

2018 March 10th(Sat)11:00~16:00

Admission

Location

Villa Toyoura (Renovated Machiya by Hachise)

346 Toyourachō, Gojokudaru 3chome, Sayamachi Dori, Higashiyama ward, Kyoto city

Access

Approx 4 min walk from Keihan train "Kiyomizu Gojo Sta." Exit #2

Approx 5 min walk from Keihan train "Shichijo Sta." Exit #6

Approx 5 min walk from City Buys stop "Shichijo Keihanmae"

※There are no parking areas available around the venue, so we recommend you to come by public transportation.

Contact

Tel:075-341-6321

Mail:office@hachise.jp (Staff: Kanae)

SNS