The property to be introduced this time is a single-storey house in a quiet mountainous area.
The winding road on the hillside, surrounded by greenery on all sides, opens up to reveal a "Satoyama" landscape (woodland close to the village). The photos below show the scenery around the property.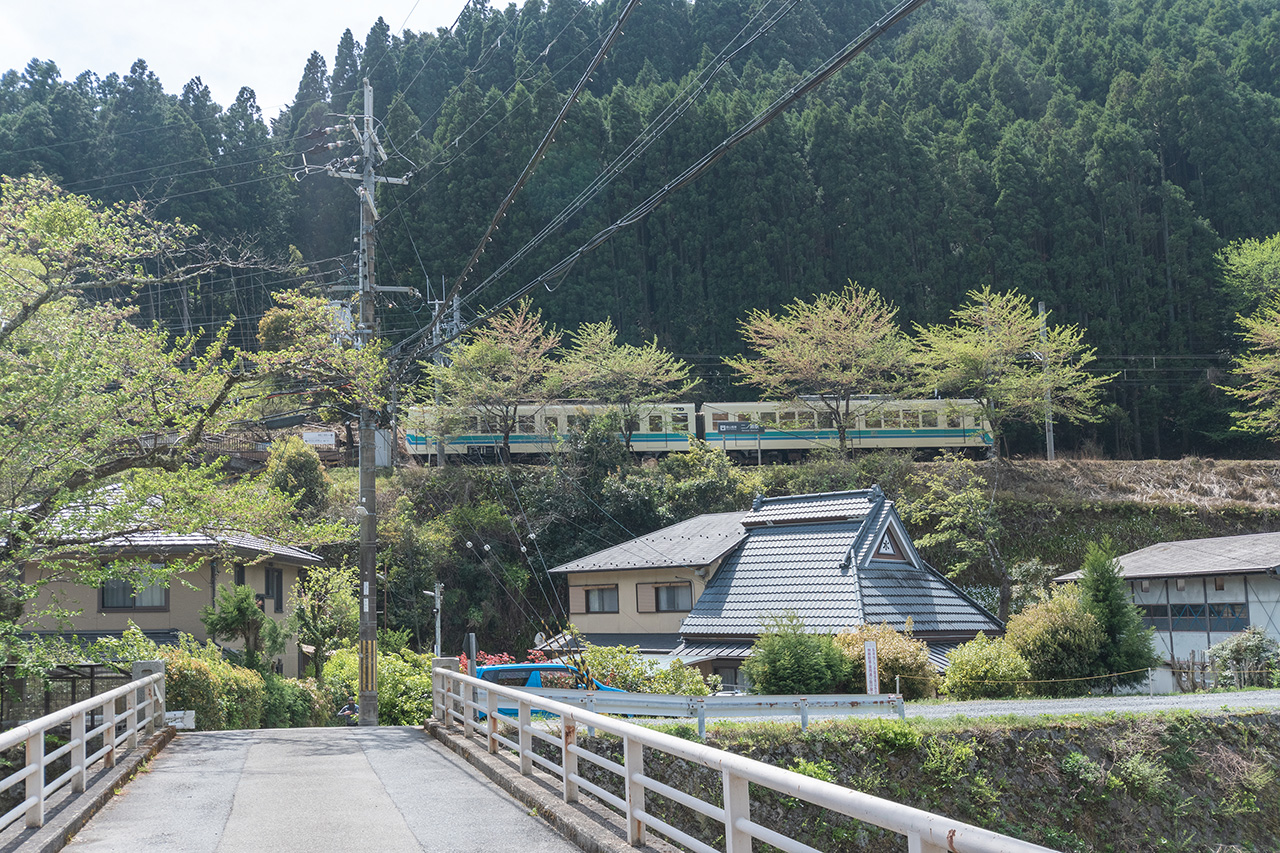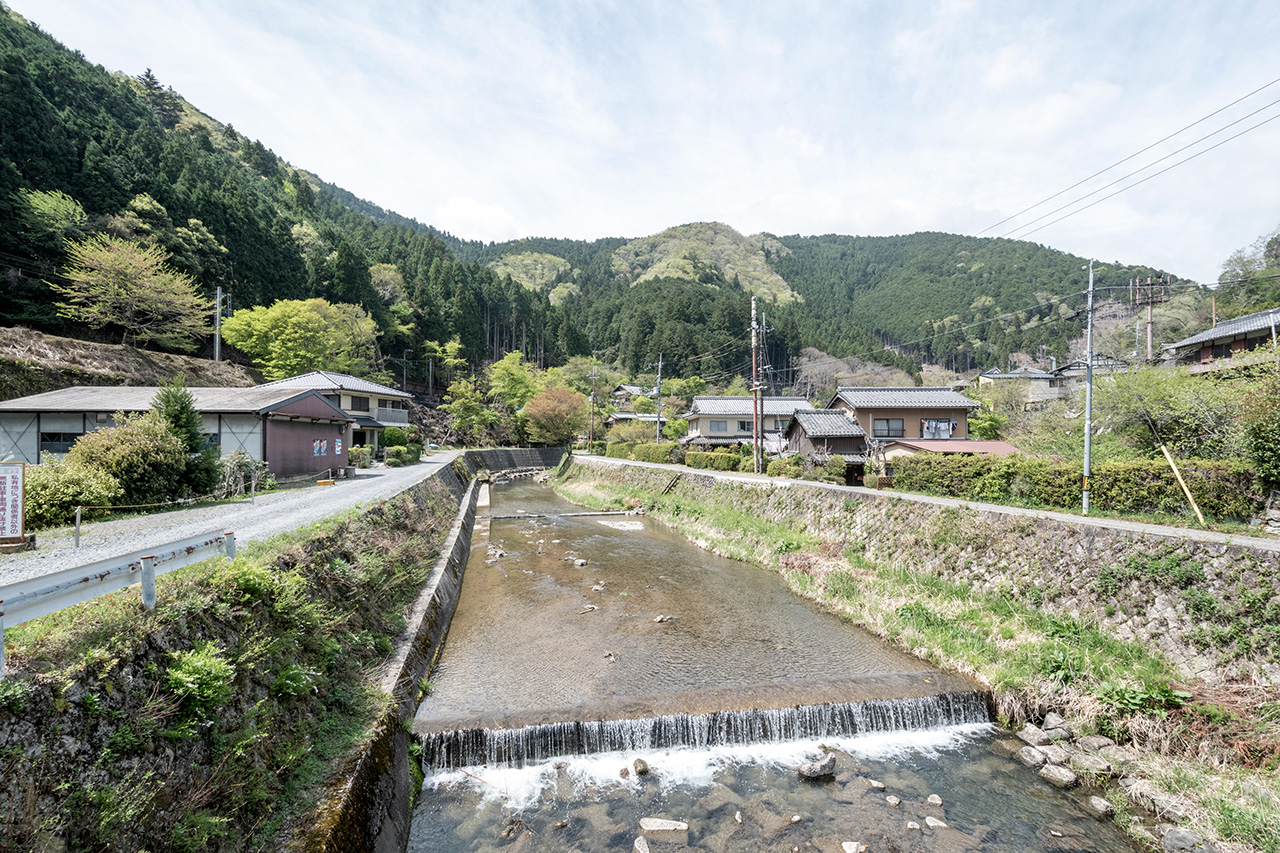 plan
The unobstructed wide view from the west balcony is truly spectacular.
Located on a hill in a village rich in nature, you can overlook the beautiful view of nature as it changes with the seasons, just like the unspoiled landscape of Japan. It is also a wonderful place to enjoy the moonlight on the terrace at night.
The large garden is perfect for garden lovers and those who wish to grow vegetables on a home farm.
Away from the hustle and bustle of the city center and the heat and humidity of Kyoto, this bungalow allows you to enjoy life amidst the breezes from the trees, the murmuring of the river, and the richness of nature.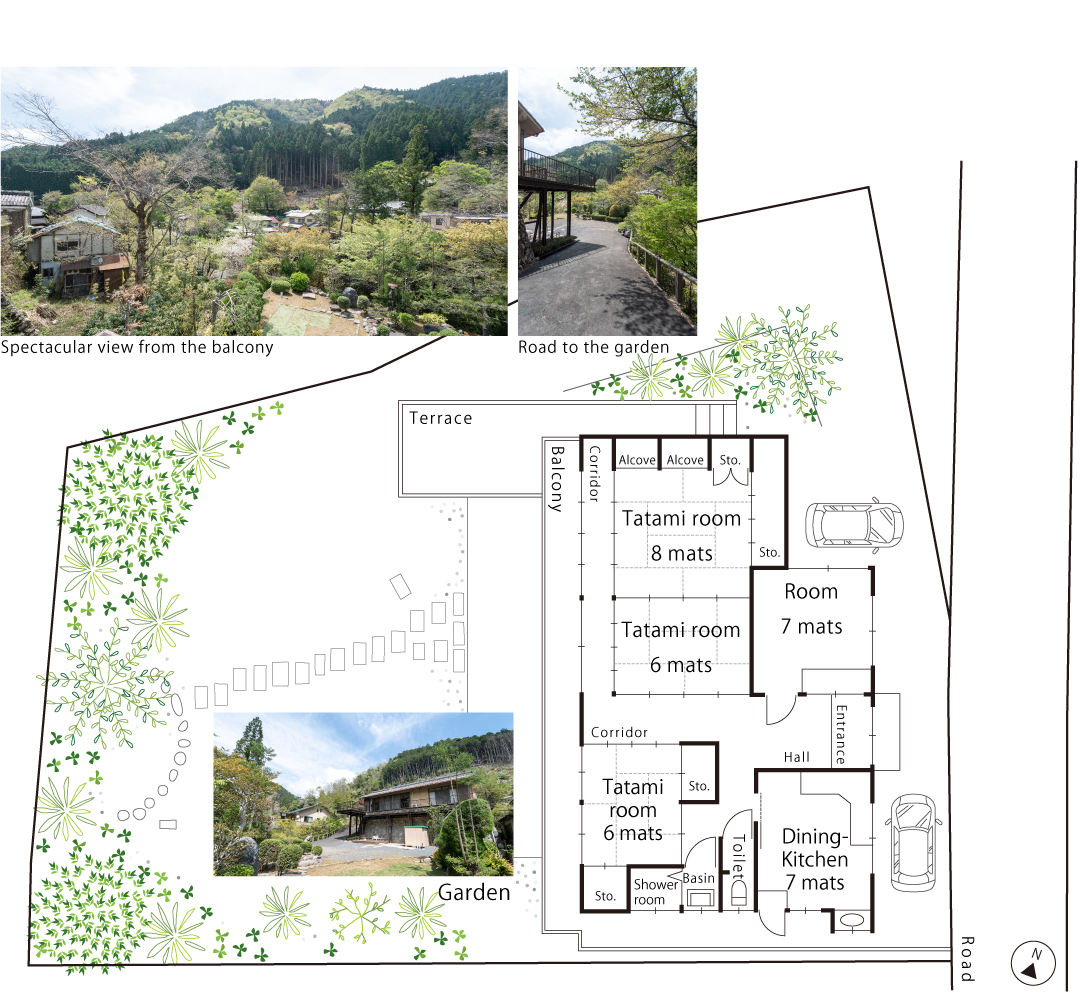 photo
※Click on the thumbnails to enlarge photos
traffic
Kurama and Kibune in Sakyo Ward, Kyoto City.
Places full of historical romance where legends and myths abound, and where aristocrats came to seek healing and coolness as the backwaters of Kyoto
Kifune Shrine, the source of the Kamo River and the birthplace of the Ema votive picture
The area around Kurama Temple, with a legend where Ushiwakamaru (later Minamoto no Yoshitsune) was trained by a Tengu, is surrounded by beautiful nature that attracts many visitors. There is also a popular hiking course along the roadside from Kurama Station to Kurama Temple and Kifune Shrine, which are said to be the most powerful spots in Kyoto.
An area with a unique charm that cannot be found in other areas of Kyoto.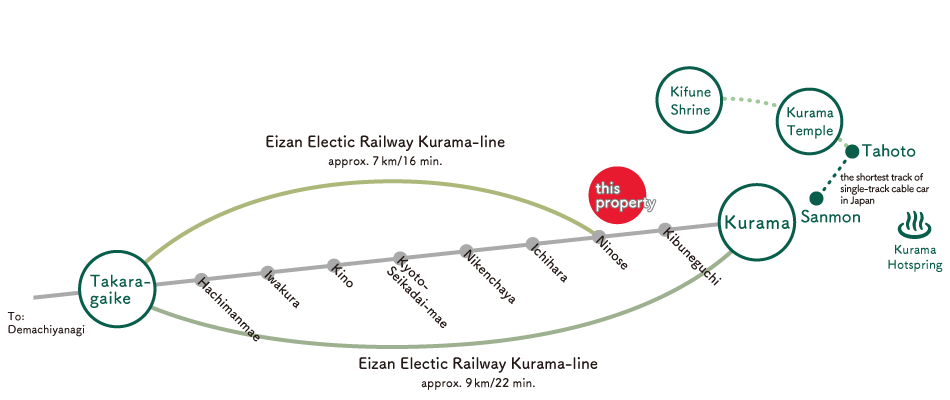 virtual tour
Drag/Swipe the screen, or click the arrows on the screen to tour.
details
Property Price

88,000,000 JPY

 (Approx. USD *1JPY= USD)

Type & Conditions

Used House

Location

32, 33 Kurama-Ninosecho, Sakyo Ward, Kyoto

Transportation

Approx. 3 min. walk from Kyoto Bus "Ninose Stop"
Approx. 4 min. walk from Eizan Electric Railway Kurama-line "Ninose Sta." Exit 2

Land Area

【Registered】589.23sqm

Private Street Area Included

N/A

Floor Area

【Registered】108.87sqm

Building Structure

Single Storey Wooden House

Building Date

December 1981

Size

4 Rooms + Dining-Kitchen + Car Park + Garden

Adjoining Street

Street Width: 5m (public road), Frontage: 11.5m, Direction: East (approx. number)

Public Utility

Electricity, Water Plumbing In/Out, Propane Gas

Land Use District

Urbanization Control Area

Legal Restrictions

Scenic District Category 2, Ninose Special Preservation and Improvement District (Building coverage ratio is applicable according to scenic district), Distant View Preservation Zone, Outdoor Advertisement Category 1 Regulatory District (regulation 11-1-6), Conservation Area

Handover

TBD

Current Situation

In Residence

Building Coverage Ratio

60%・30% (according to scenic district)

Floor Area Ratio

100%

Land Category

Residential Land

Land Tenure

Title

Geographical Features

Highland

City Planning Act

Urbanization Control Area

Notification According to National Land Utilization Law

Not Required

Elementary School

Kurama Elementary School (10 min. walk/760m)

Junior High School

Rakuhoku Junior High School (8 min. walk/5430m)

Remarks

※The seller is not liable for any defects.
※The property will be handed over as is.
※Rebuilding is prohibited for this property because it is located in Urbanization Control Area.
※Furniture is not included in the property price.
※Prior reservation is required 3 days before the viewing as the owner is currently in residence.
※This property is located in a sediment disaster alert area.
※This property is regulated by the escarpment regulations.

Transaction Terms

Hachise as a Broker (Agent commission required when concluding contract)

Sales Representative

Boa Zhang

Information Updated

Dec 11, 2023

Information will be Updated

Dec 18, 2023