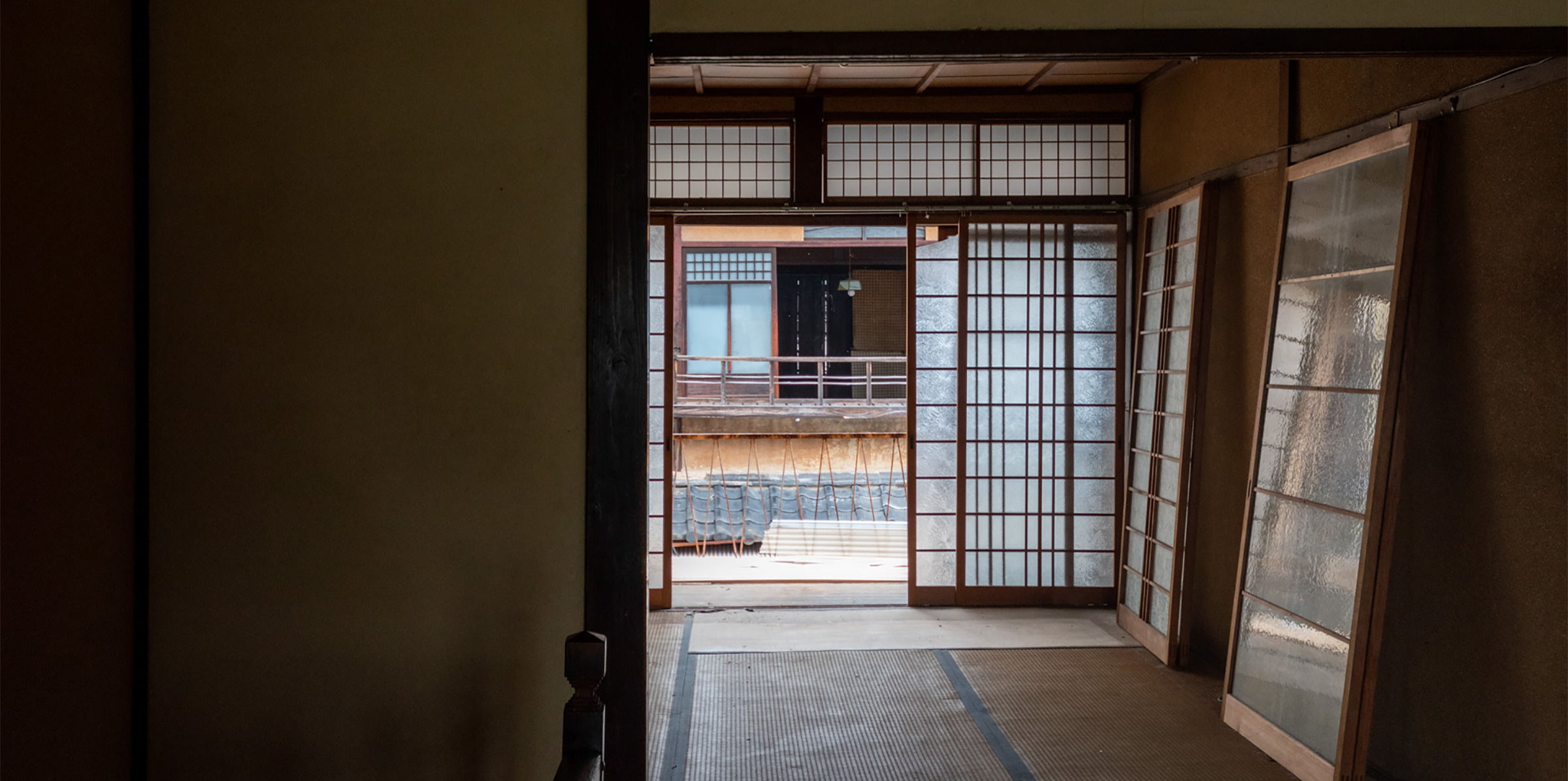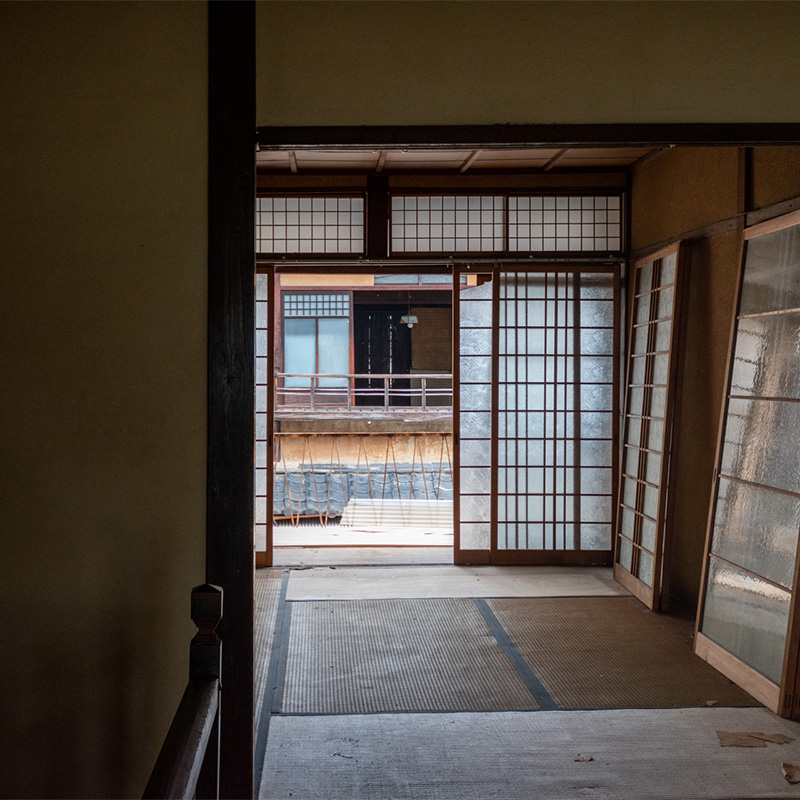 The Unknown Kyoto, "Gojo Paradise" neighborhood
Right next to the Kamo River, this is a location with abundant nature where you can hear the murmuring of the Takase River. It is a town that retains the good old appearance of maze-like narrow alleys. You can live close to the beautiful four seasons with rows of cherry blossom trees in spring, fireflies in summer, and red foliage in autumn.

When you walk around the region, you can still see the cafe architecture with tiles and glass windows and the teahouse architecture with a splendid "Karahafu-style" (a type of gable with an undulating bargeboard), creating a retro and nostalgic atmosphere.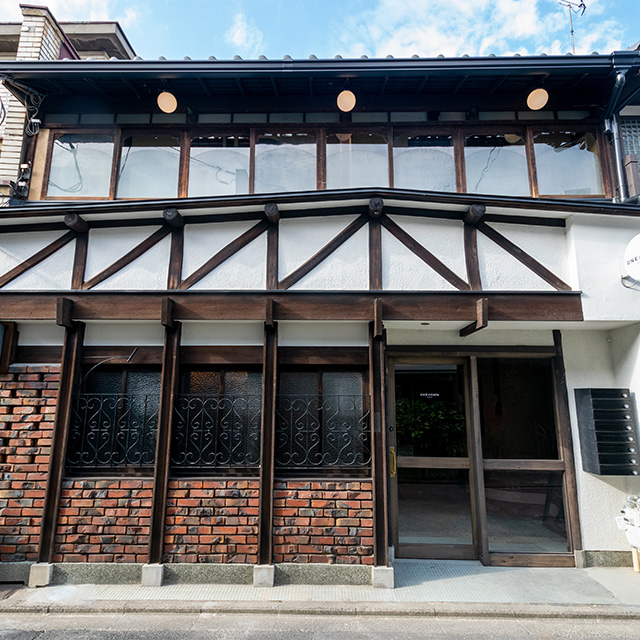 A co-living facility (accommodation complex) that allows you to "stay, eat, and work". While the west wing is a co-working space and accommodation facilities, the east wing is a restaurant where you can enjoy a tasty set meal during the day and a full-fledged Italian toast at night.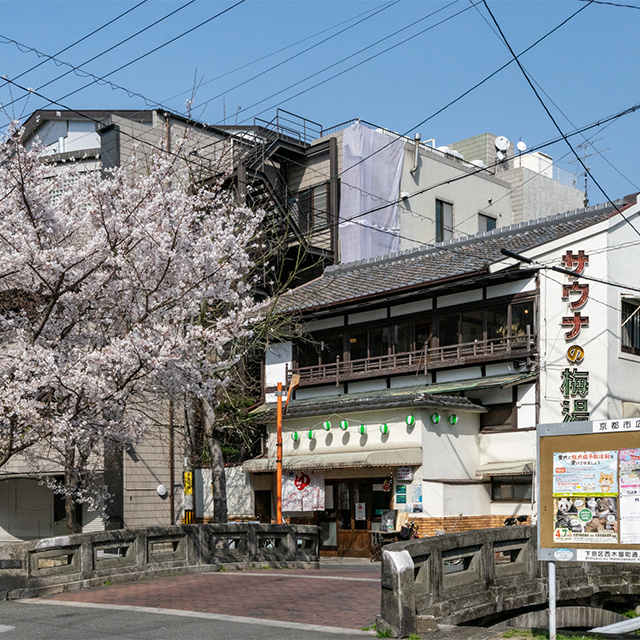 An eye-catching neon and historic architectural style building. "Umeyu Sauna", a Japanese Sento (public bath) that was reborn as a "gathering spot (bath) for young men" after the 24-year-old chief took over the public bath on the verge of closing down.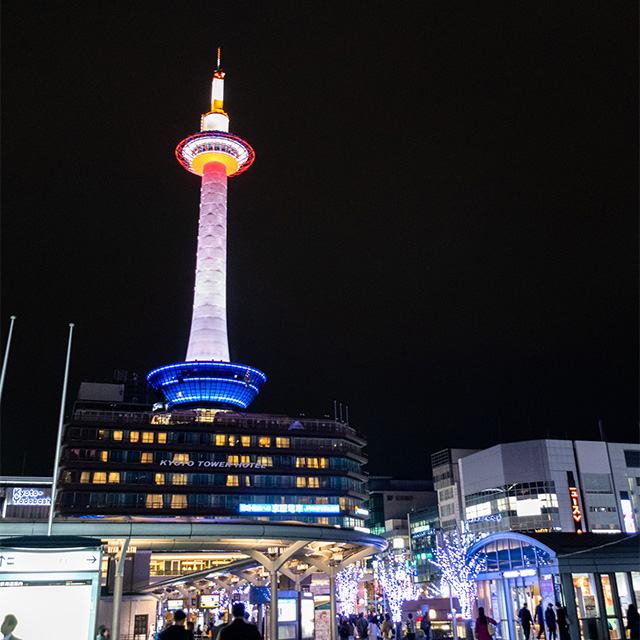 You can also see Kyoto Tower, a landmark of Kyoto here. At night, the lights are lit up in each season to entertain the eyes of the people of Kyoto.
area map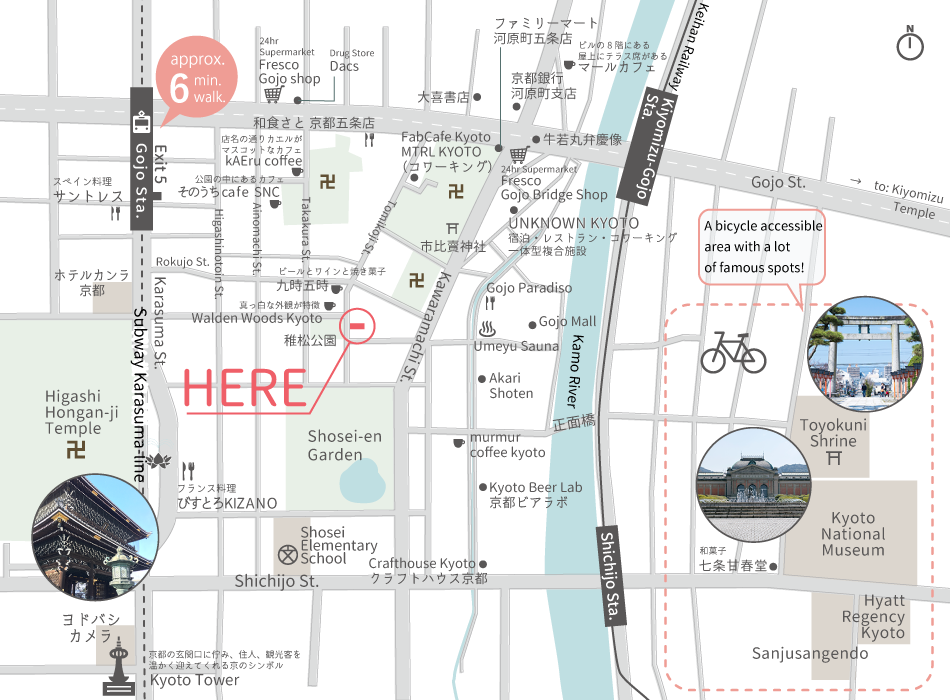 Two Kyomachiya houses standing stately at the south of Gojo St. and Tominokoji St.
You can access Osaka directly by the Keihan line that runs north and south along the Kamo River.
Gojo station of the Karasuma subway line is also nearby, which is just one stop to Kyoto station!
It is a convenient location for commuting to school and work.
Convenient shopping spots such as a 24-hour supermarket "Fresco "and a drug store can be found within walking distance.
Kamo River, a daily walk and running course; Kyoto National Museum, which holds many national treasures and important cultural properties; Sanjusangendo, a temple which houses a thousand of Senju-Kannon statues; Kiyomizu Temple, which is famous as a tourist destination...This is a place where you can closely feel the culture of Kyoto.
Not only cultural properties are dotted around the property, but also new stores with rich individuality are opening one after another, such as "Umeyu Sauna" that sparks the boom of youth public baths; "Walden Woods Kyoto", a sophisticated cafe with a white appearance; "Gojo Mall", a complex shopping facility of Kyomachiyas where restaurants, shops, and art spaces are gathered, etc. It is a hot spot where all the shops are produced with particular attention by their owners.
plan
Inside the building, historical design features such as Showa retro glasses, Okudo-san (kitchen hearth), Tori-niwa (earthen floor corridor), and wooden handrail are saved as they are.
Since the building has been worn out with age, repair works are needed before moving in. However, a quaint Kyoto-style place can be expected if it is renovated while leaving the nice design as it is.
Taking advantage of its divided two-building structure and its large site, you can consider it not only for residential use, but also as your home with a workplace, a second house for sightseeing, or a recreational facility for a company.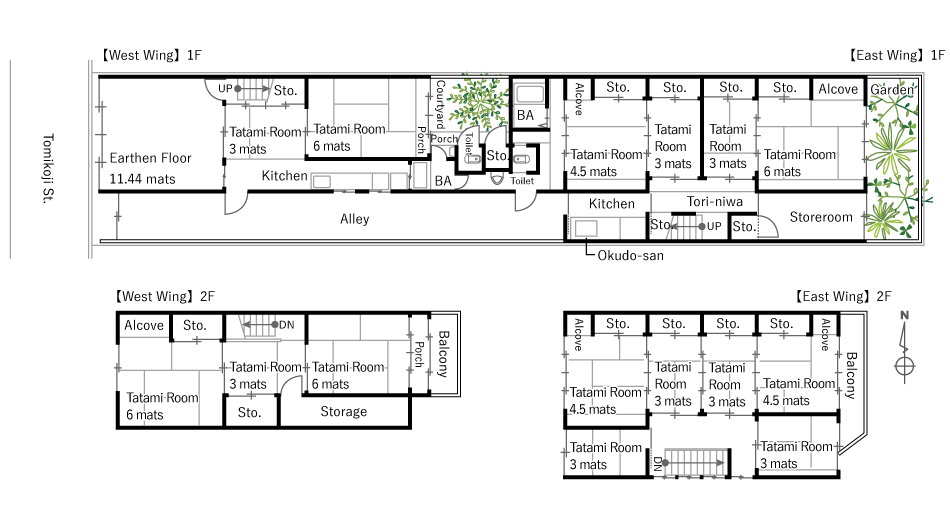 photo
West Wing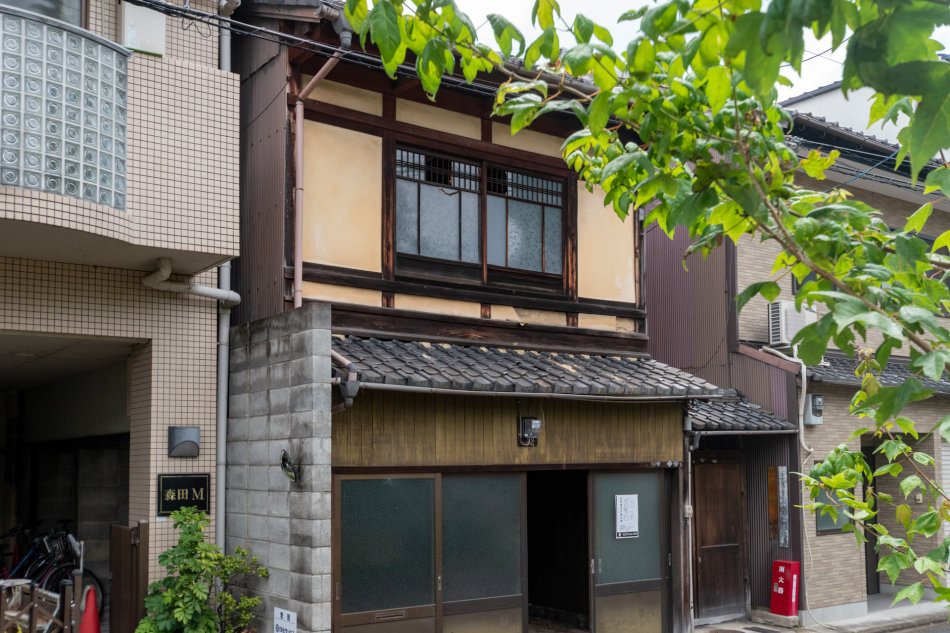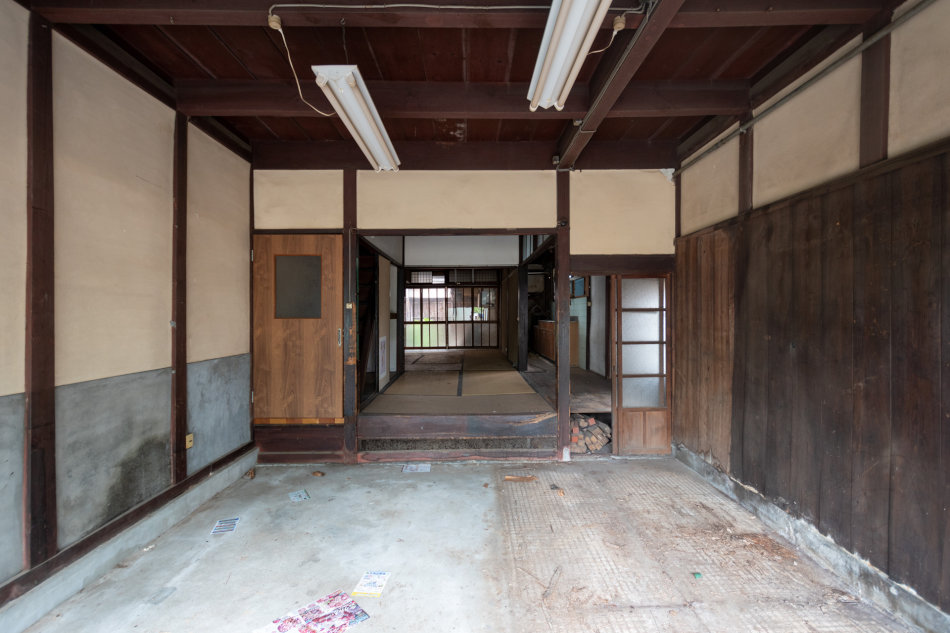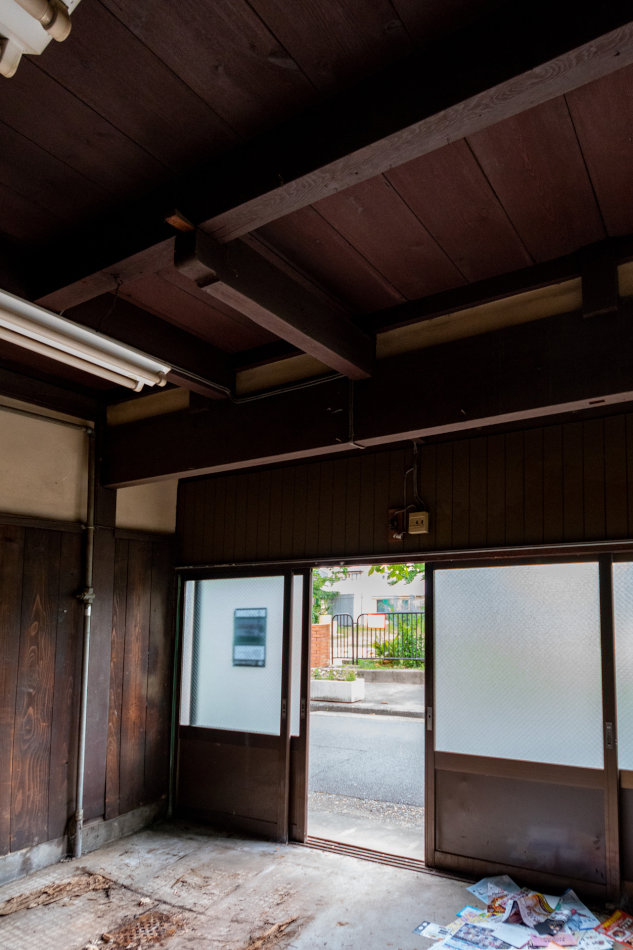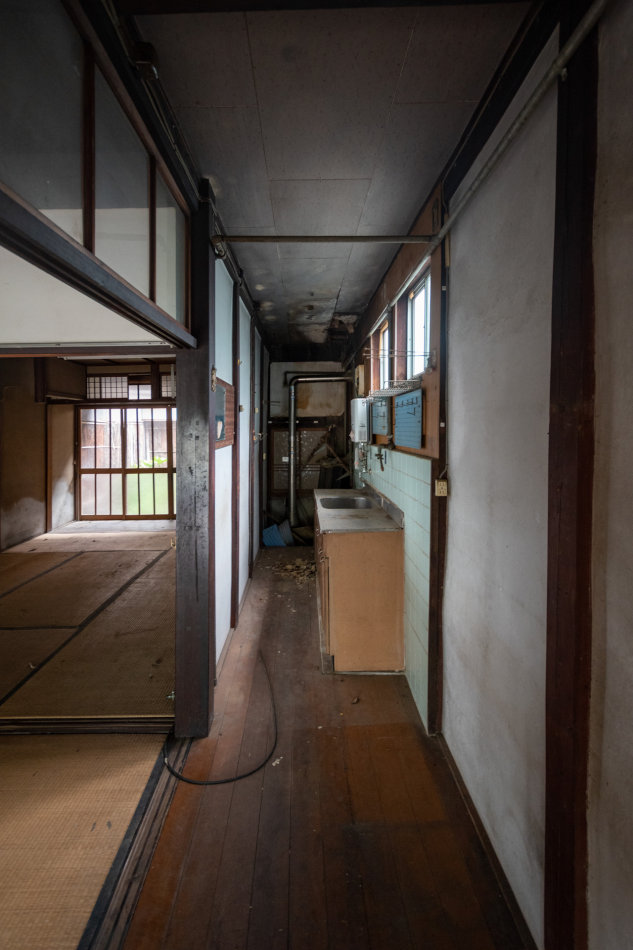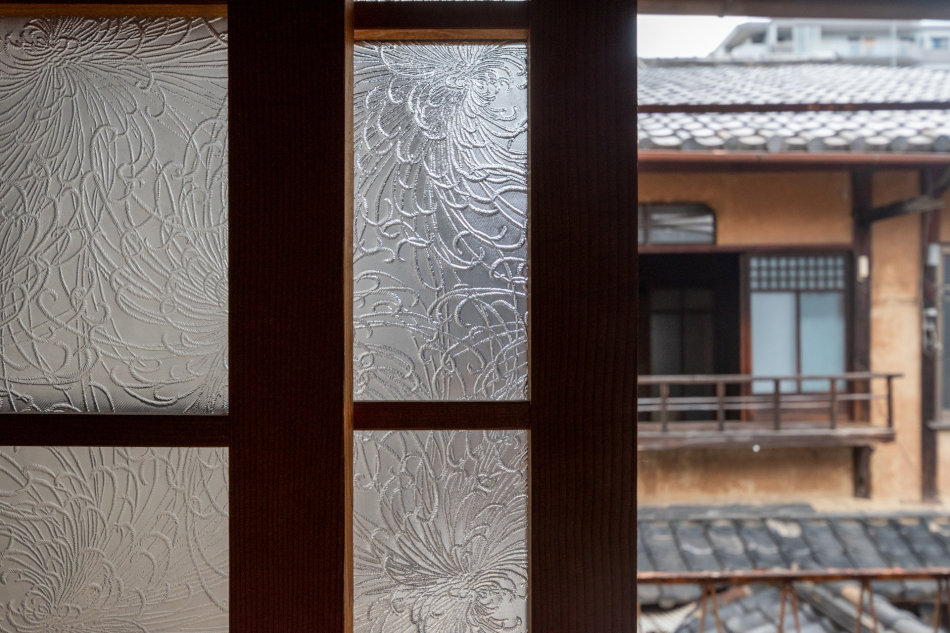 More Photos

Close
East Wing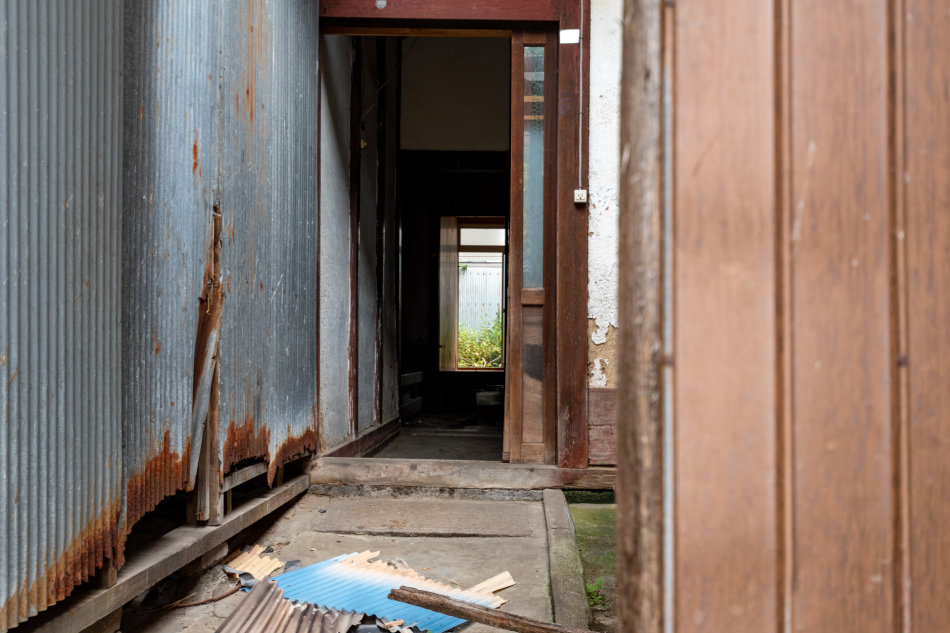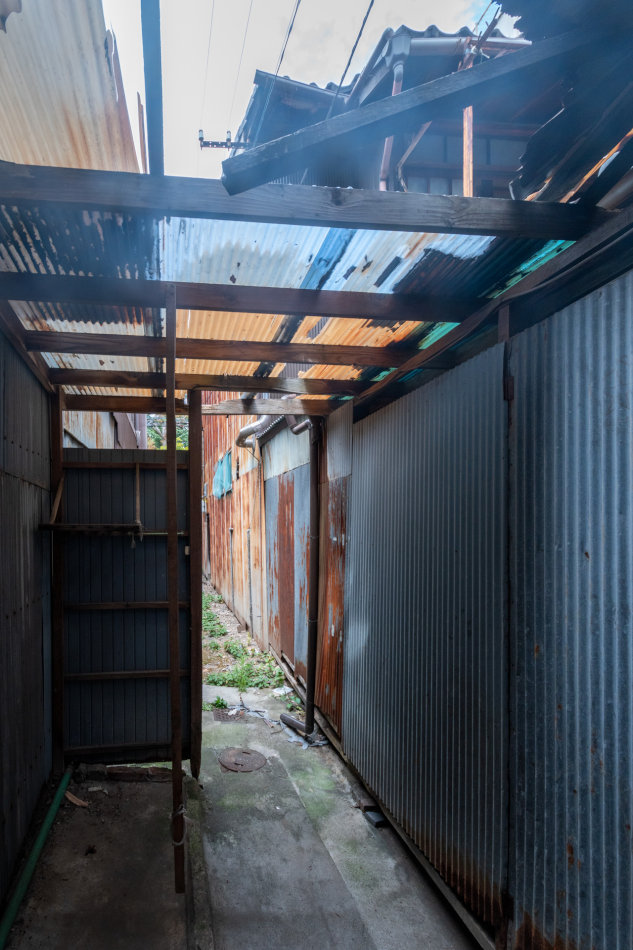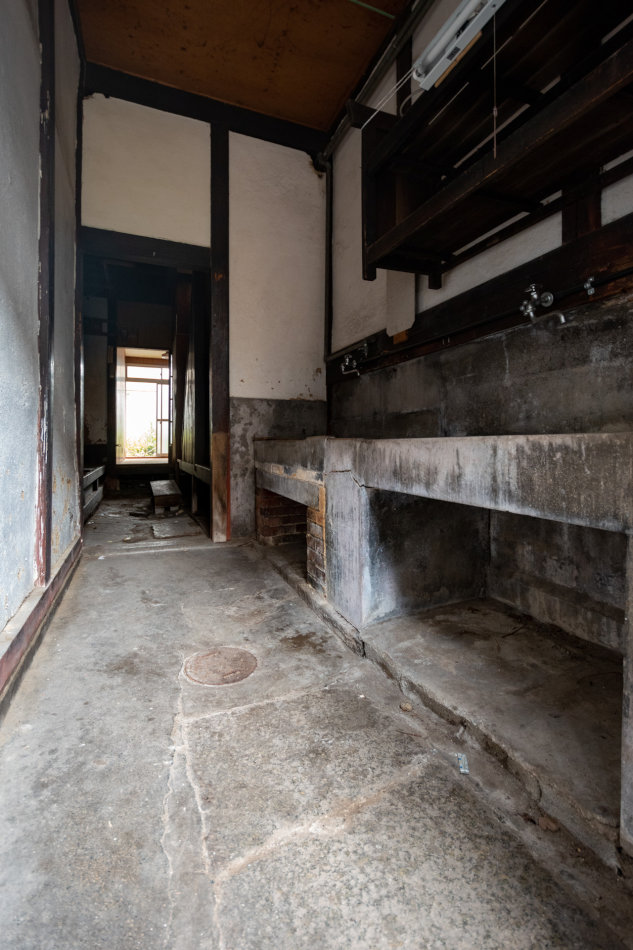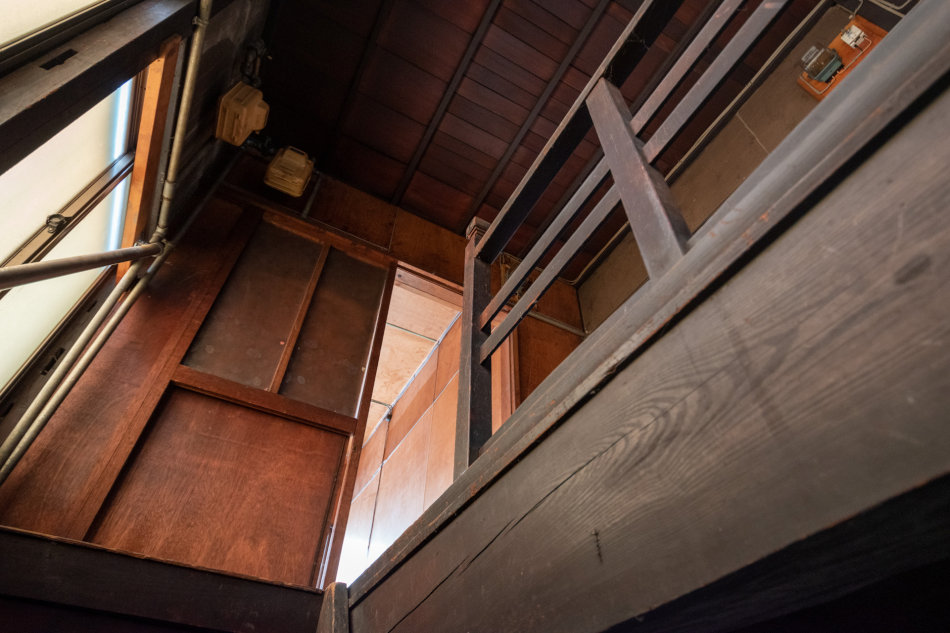 More Photos

Close
360 degree camera
Indoor photos taken with a 360-degree panoramic camera.
You can have a virtual preview with panoramic photos while feeling the atmosphere inside the property.

details
Property Price

98,000,000 JPY

 (Approx. USD *1JPY= USD)
Type & Conditions
Used House (Kyo-machiya)
Location
452 Karamonocho, Tominokoji-dori Hanayacho-sagaru, Shimogyo Ward, Kyoto
Transportation
Approx. 6 min. walk from Subway Karasuma-line "Gojo Sta." Exit 5
Approx. 3 min. walk from Kyoto City Bus "Kawaramachi Shomen Stop"
Land Area (Registered)
180.66sqm
Land Area (Actual)
[Tape measured] 189.01sqm (approx. number)
Private Street Area Included
N/A
Floor Area (Registered)
【Shop area】1F: 50.90sqm, 2F: 39.99sqm, Total: 90.89sqm
【Residential area】1F: 64.46sqm, 2F: 53.22sqm, Total: 117.68sqm
Total: 208.57 ※Including unregistered area
Building Date
Unspecifiable (The earliest record in the closed registry is March 1933)
Building Structure (Actual)
Two Storey Wooden House
Size
15 Rooms + Kitchen + Earthen Floor + Storeroom + Courtyard + Garden
Public Utility
Electricity, Water Plumbing In/Out, City Gas
Adjoining Street
Street Width: 3.8m, Frontage: 6.07m, Direction: West (approx. number)
Land Use District
Neighborhood Commercial District
Legal Restrictions
15m / Category 3 Height Control District, Quasi-Fire Prevent District, Old Urban Type Aesthetic District, Close/Distant View Preservation Zone, Prior Consultation Zone, Outdoor Advertisement Category 4 Regulatory District, Urban Development Attraction Area, Residence Attraction Area, Built-up Urban District
Building Coverage Ratio
80%
Floor Area Ratio
240%(300%)
Handover
Immediately
Current Situation
Vacant
Land Category
Residential Land
Land Tenure
Title
Geographical Features
Flatland
City Planning Act
Urbanization Promotion Area
Elementary School
Shimogyo Shosei Elementary School (approx. 7 min walk/560m)
Junior High School
Shimo Junior High School (approx. 10 min walk/785m)
Notification According to National Land Utilization Law
Not Required
Remarks
※Renovation work is required due to it's aged deterioration.
※Approx. 1.21 sqm setback is required when rebuilding on this land.
Transaction Terms
Hachise as a Broker (Agent commission required when concluding contract)
Sales Representative
Kae Motokado >>Producer page of Kae
Information Updated

May 23, 2022

Information will be Updated

May 30, 2022