御所西の邸宅

Mansion House at Imperial Palace West
Private approach with Camellia blooms to the entrance
Enjoy the garden and the four seasons of Kyoto at home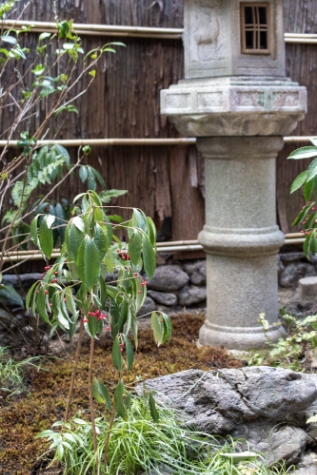 Private walkway and two gardens that brush up your life with colors
Leading to the mansion entrance is a private approach facing Muromachi St., with greenery planted on both sides and Camellia flowers blooming in winter.
With 2 gardens - the front yard with a pond and the back yard with a beautiful contrast between moss and white paving stones, explore their different expressions across seasons and feel the flow of time while sitting at home.
You can enjoy the garden view from any room on the first floor that delights your life with surrounding greeneries.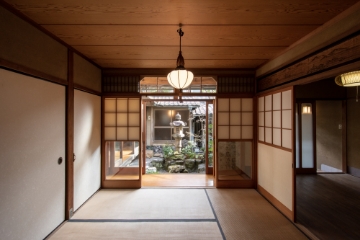 Decorate with your favorites
A historical building with records from the Meiji era
According to the historical record, this building has existed for about 140 years, proving that it is a rare building despite being renovated and extended across time.
You can see delicate craftsmanship on the transoms, and the rare antique lighting here and there wraps the house in gentle light. (part of the lighting is not included in the sale)
In addition, this is a rebuildable property that has a relatively high resale value as real estate.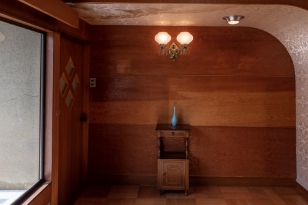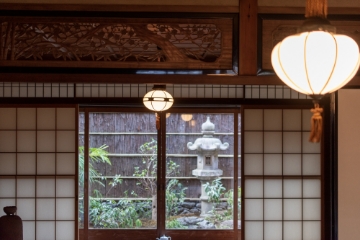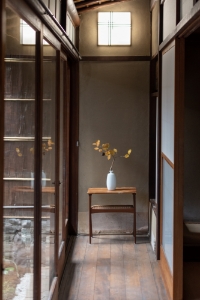 A forest in the immediate vicinity of the city center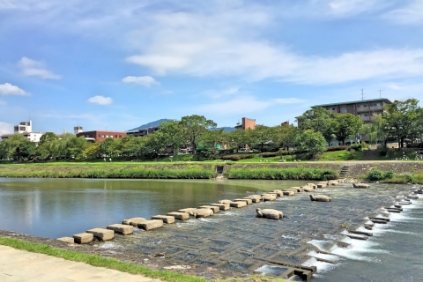 Gosho west area, a Kyoto-like location
Within about a 3-minute walk (240m) distance from the property is the historically famous Kyoto Imperial Palace (Gosho). From the time of Heiankyo to the present, it has always been the center of Kyoto. Not only is it a place where you can feel the history, but also the nature and greenery with the Gyoen central park surrounding it. You can also take a walk to the east to the Kamo River.
If you go west, there is Horikawa-dori Shopping Arcade which is convenient for daily shopping, and there is also a large hospital nearby.
It's easy to go out if you have a bicycle, while the subway station is also convenient, about a 10-minute walk.
A popular area with top-class land prices as a residential area in Kyoto City.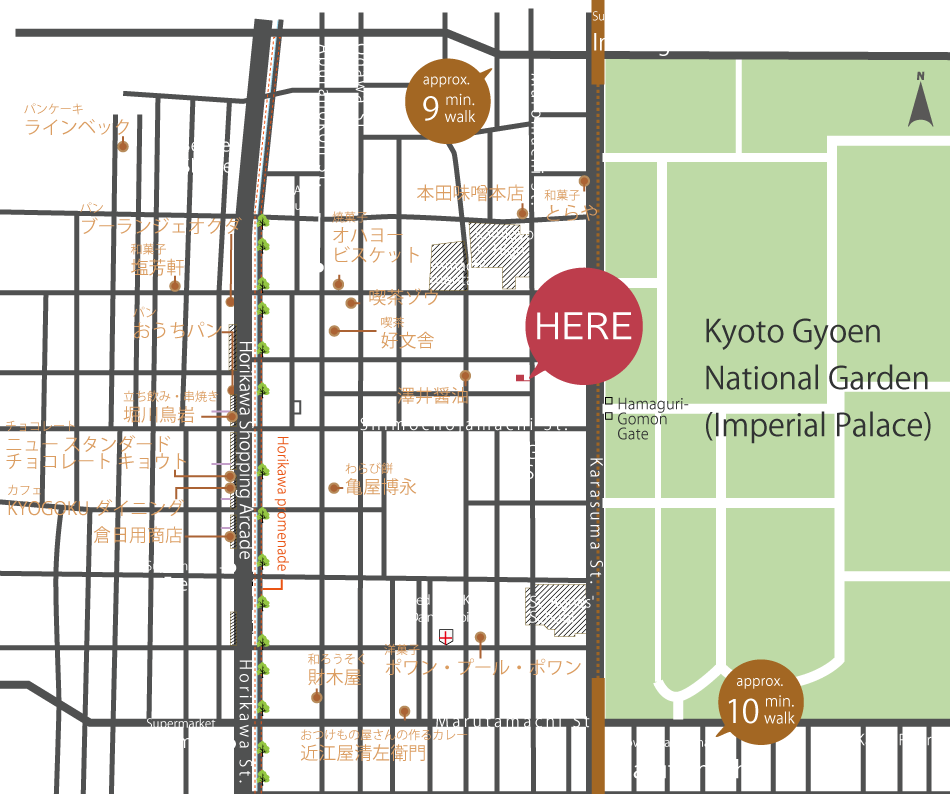 current floor plan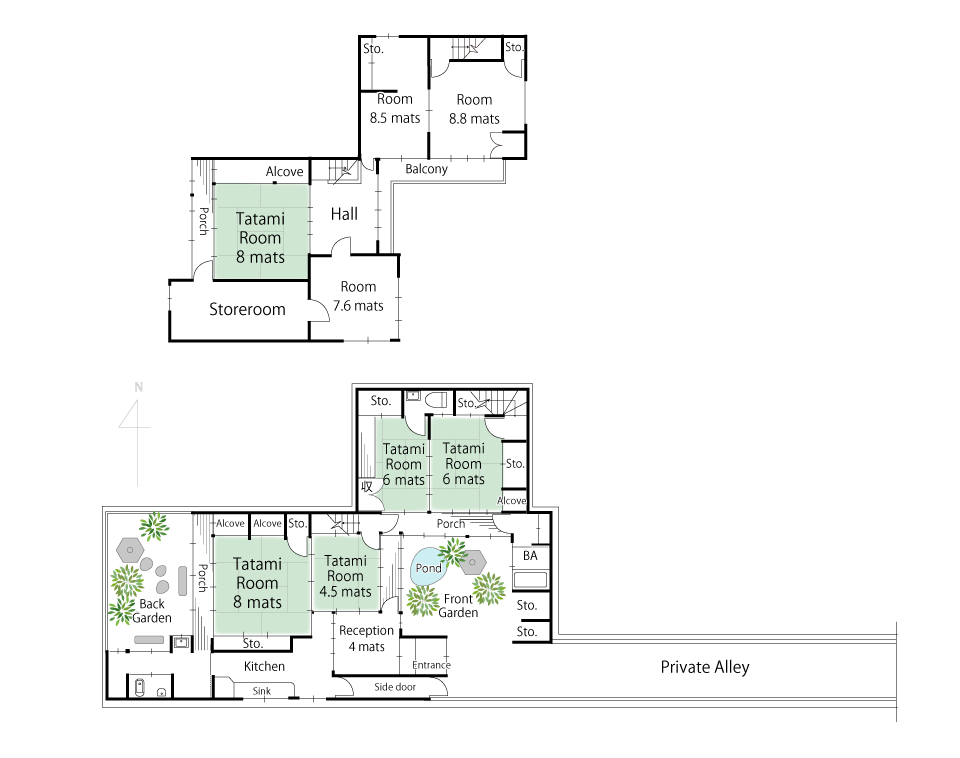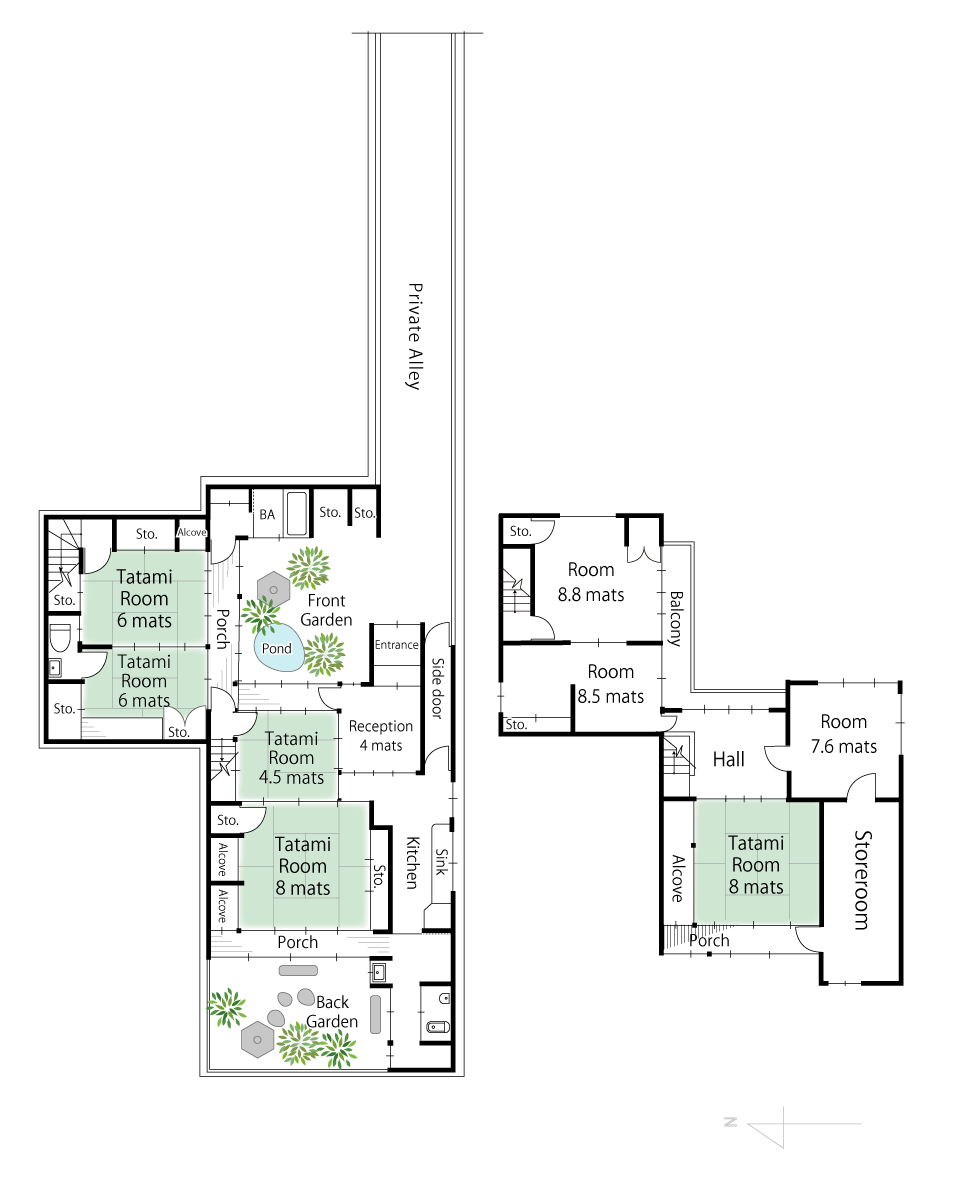 renovation plan
How would you like to renovate this house? Here are some suggestions from Hachise.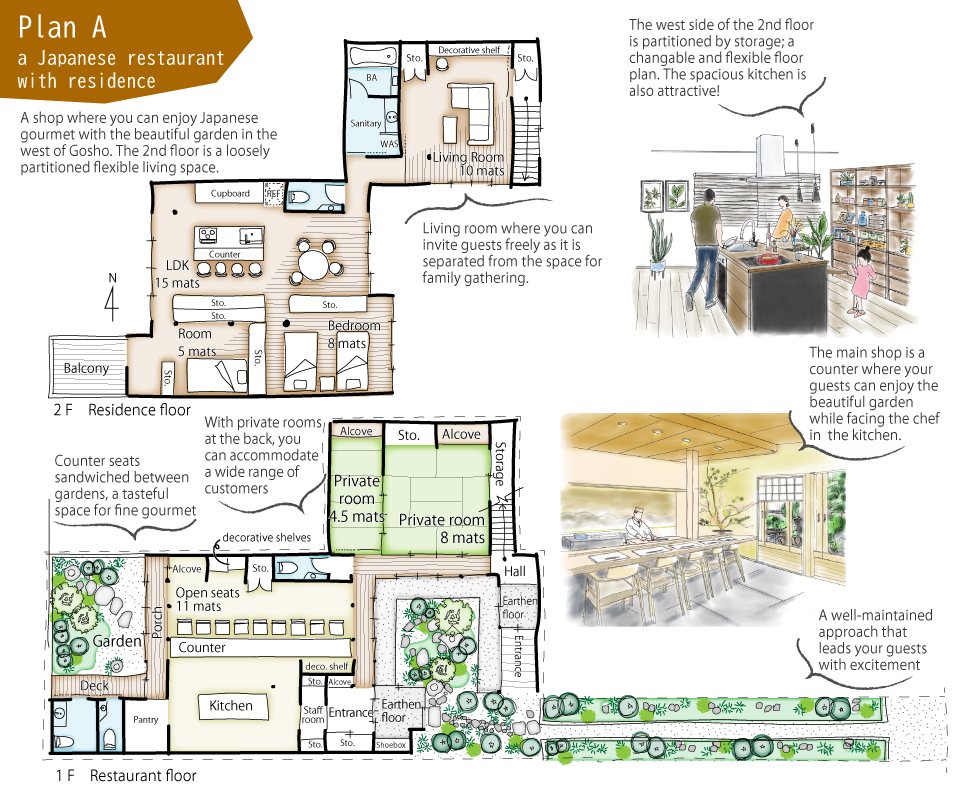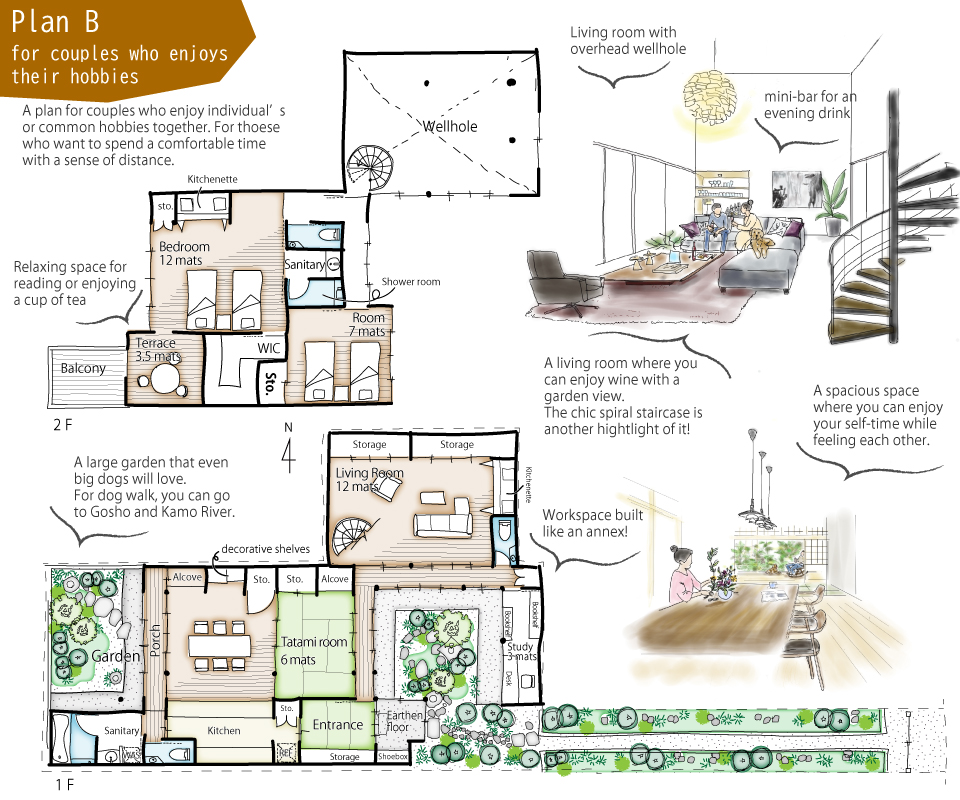 The illustrations and photos shown are for illustrative purposes only. The above plans are examples of renovation. This property is NOT sold under renovated conditions.
Please contact us for introductions of architects, designers and renovation contractors.
furnishings
Special thanks to SAMASIMA for interior coordination. Infused with their unique perspective, it allows us to take a breath of art in this house with a quaint atmosphere.
*Furniture and furnishings are not included in the sale.
details
Property Price

108,000,000 JPY

 (Approx. USD *1JPY= USD)

*Aug 4, Under Offer

Type & Conditions
Used House
Location
554 Seiwaincho, Kamigyo Ward, Kyoto
Transportation
Approx. 9 min. walk from Subway Karasuma-line "Imadegawa Sta." Exit 6
Approx. 10 min. walk from Subway Karasuma-line "Marutamachi Sta." Exit 2
Land Area
(Registered) 211.43sqm
(Actual/Tape measured) approx. 205.06sqm
Private Street Area Included
N/A
Floor Area
(Registered) 1F: 39.14sqm, 2F: 39.14sqm
Subsidiary Building 1F: 21.35sqm, 2F: 21.35sqm
Total: 120.98sqm
(Actual/Tape measured) 1F: 117.02sqm, 2F: 94.11sqm, Total: 211.13sqm (approx. number)
※Including unregistered area
Building Structure
Two Storey Wooden House
Size
9 Rooms + Kitchen + Garden + Storeroom
Adjoining Street
Street width: 6.6m (public street), Frontage: 2.3m, Direction: East (approx. number)
Building Date
Unspecifiable (The earliest tax record in the closed registry is 1879)
Public Utility
Electricity, Water Plumbing In/Out, City Gas
Land Use District
Category 2 Residential District
Legal Restrictions
15m / Category 2 Height Control District, Quasi-Fire Prevent District, Old Urban Type Aesthetic District, Close View Preservation Zone, Prior Consultation Zone, Distant View Preservation Zone, Outdoor Advertisement Category 3 Regulatory District, Residence Attraction Area, Built-up Urban District
Building Coverage Ratio
60%
Floor Area Ratio
200%
Handover
Immediately
Current Situation
Vacant
Land Category
Residential Land
Land Tenure
Title
Geographical Features
Flatland
City Planning Act
Urbanization Promotion Area
Elementary School
Shinmachi Elementary School (approx. 4 min. walk/320m)
Junior High School
Kamigyo Junior High School (approx. 5 min. walk/360m)
Notification According to National Land Utilization Law
Not Required
Remarks
※Renovation work is required due to it's aged deterioration.
※Furniture and furnishings are not included in the property price.
※This property has obtained Kyotatemono Carte.
Transaction Terms
Hachise as a Seller (No agent commission required)
Sales Representative
Aya Kito
Information Updated

Aug. 22, 2022

Information will be Updated

Aug. 29, 2022