Enjoy Kyoto Daily Life by the Kamo River
Kamo River, a river that can be said as the face of Kyoto.
In fact, two rivers, the Kamo River, which is upstream on the left-hand side, and the Takano River, which is upstream on the right-hand side, merge at the branch point of Demachiyanagi.
The vacant land for sale this time is on the west side of the upstream Kamo River, a place where you can feel nature around in about 2 minutes on foot to the riverbed.
You can listen to the murmuring of the river while hitting the breeze on a sunny day.
How about reading a book in the green, and taking a leisurely stroll while watching the river surface where waterfowl play? Here allows you to forget the hustle and bustle of the city and being healed by the power of nature.
The land area is about 416sqm, not only you can consider building a residence but also a second house or rental condominium for profit.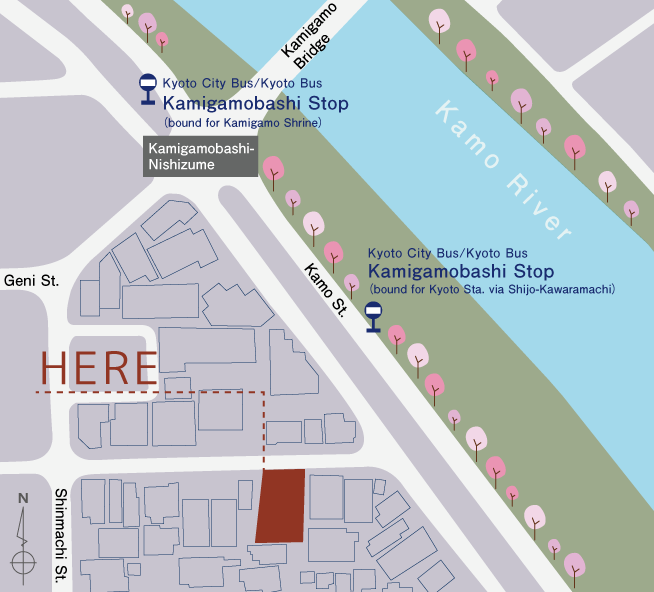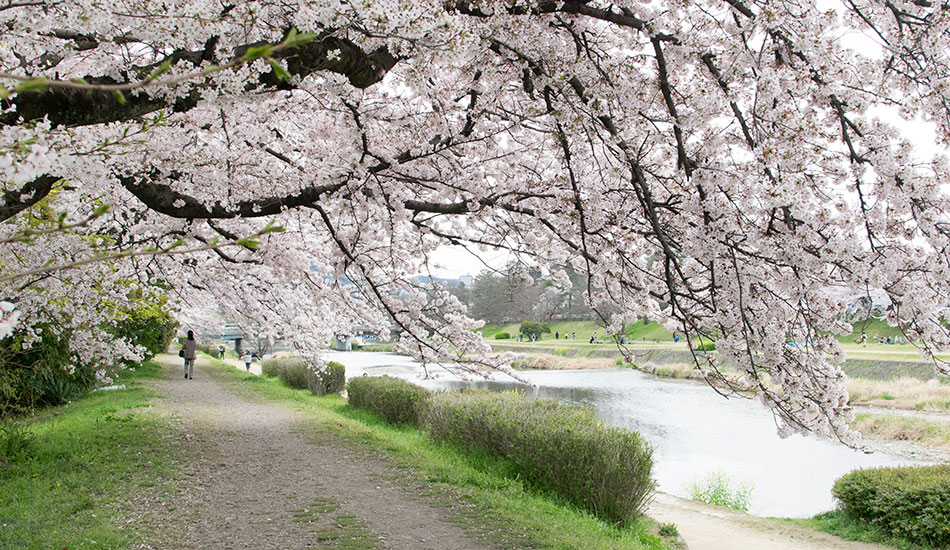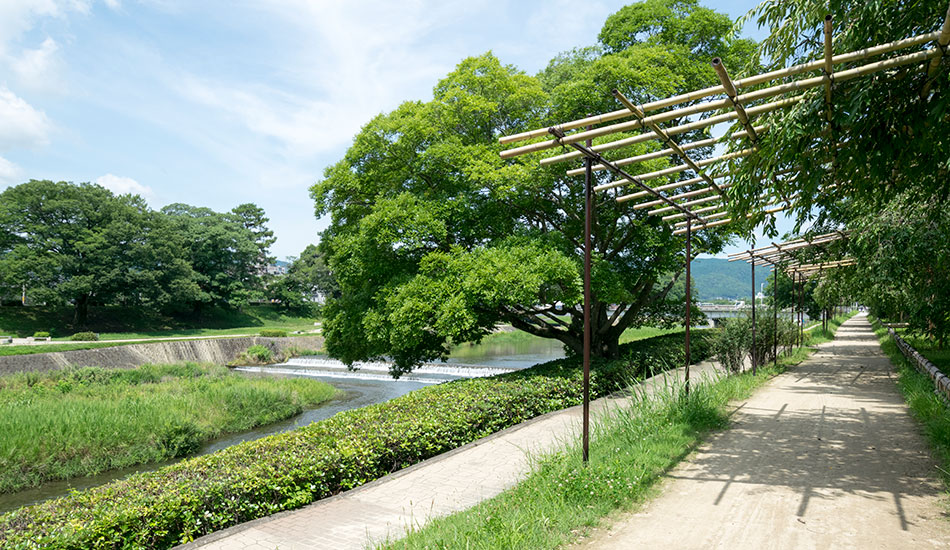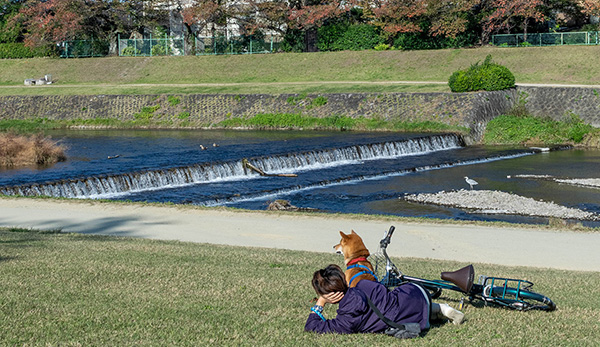 エリアとアクセス

- area & access -
A location close to the lush river in a quiet residential area a little further from the main street.
Although it is slightly away from the city center, it is easy to travel to the downtown area "Shijo-Kawaramachi" by taking the Kyoto City Bus at "Kamigamobashi Stop", which is about a 2-minute walk away. Buses operate at a pace of about 4 per hour on weekdays.
※Click here for Kyoto City Bus "Kamigamobashi Stop" timetable.(external link)
It is also convenient for commuting to work due to its easy accessibility to various areas of the city by subway from the nearest "Kitaoji Station".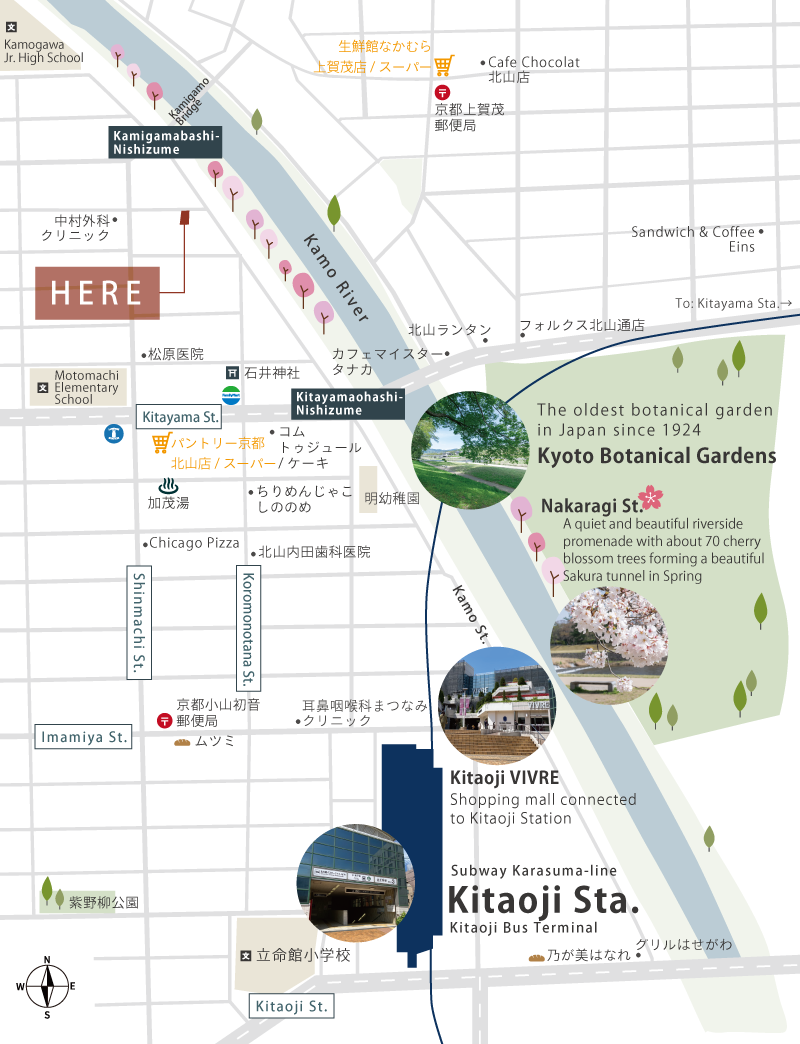 区画図

- landform -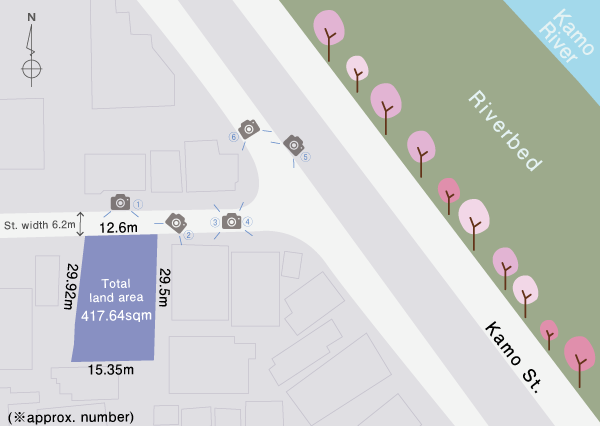 A spacious 416sqm-site with depth.
Since it is a shaped land with no construction restrictions, you may consider various usages such as rental condominiums or separated houses for profit, coin parking, etc. And of course, you can also build your own favorite house. Please contact our sales representative for a consultation.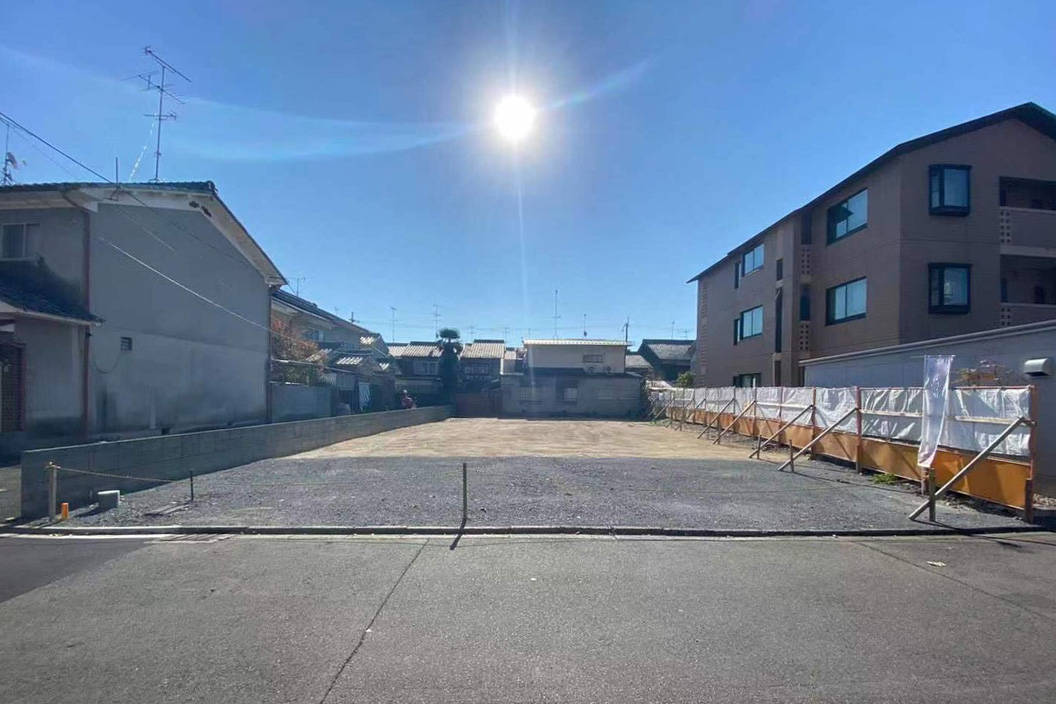 Current Photos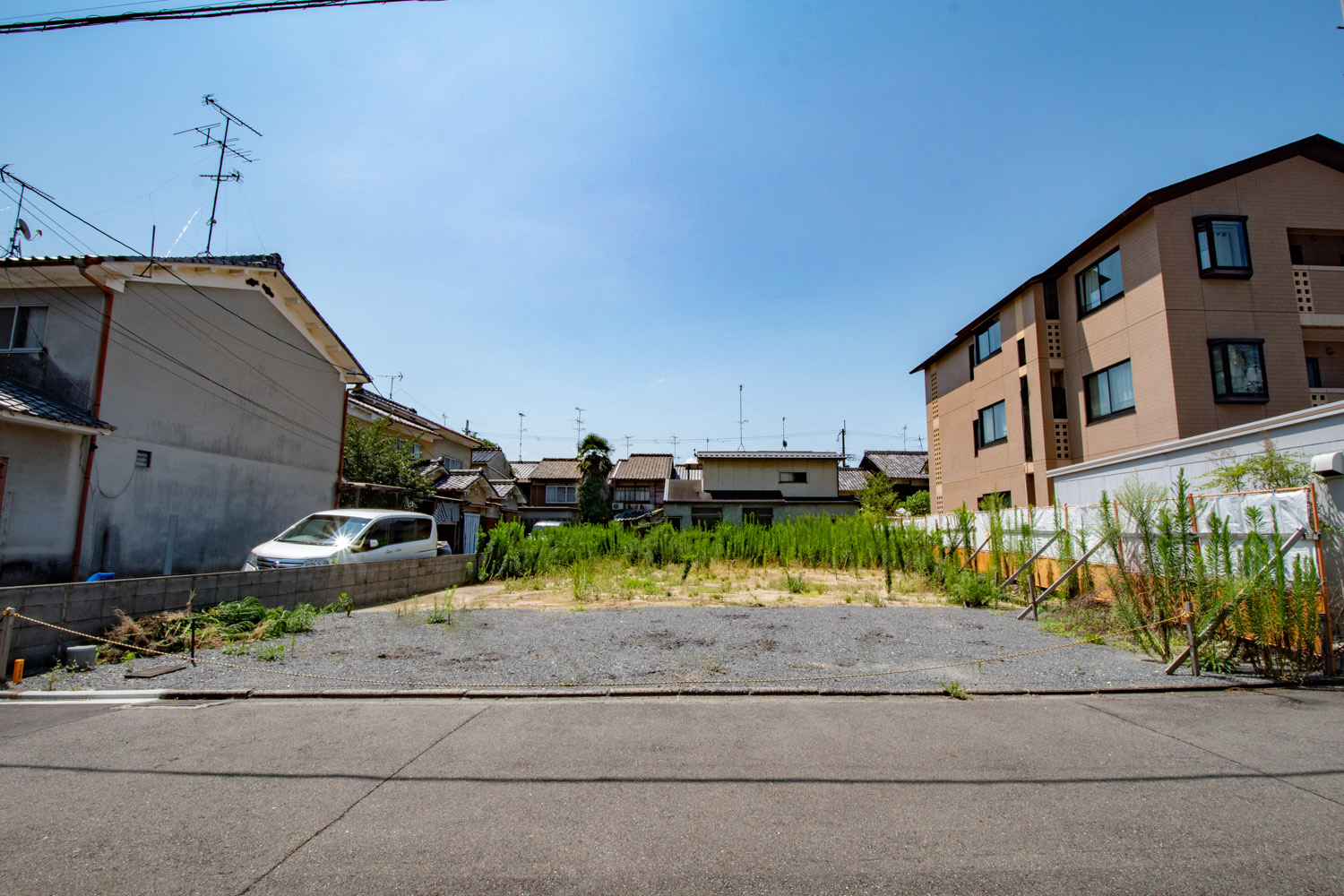 ① Photo from the North (front face)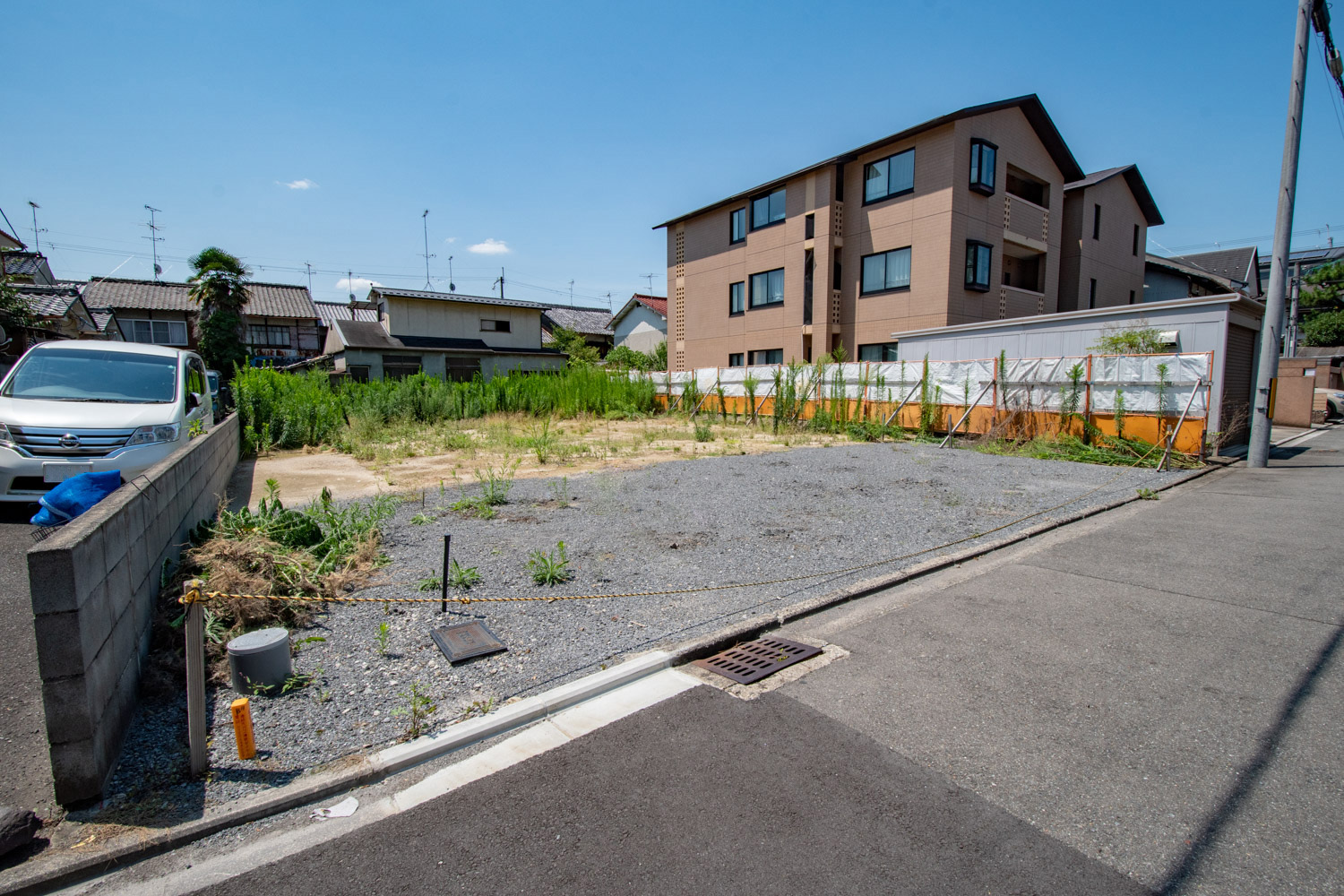 ② Photo from the North-East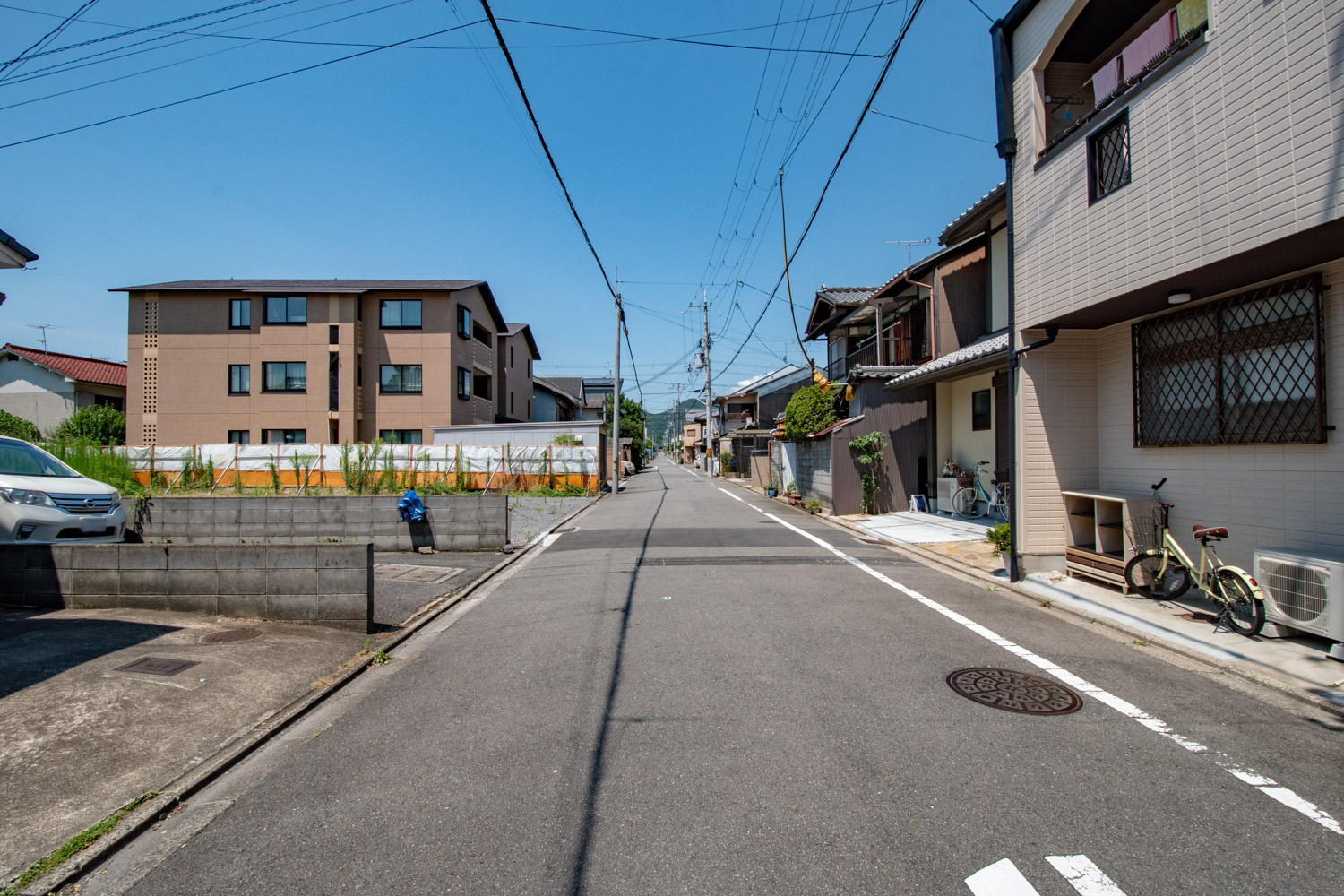 ③ Adjoining street at North; photo taken from East to West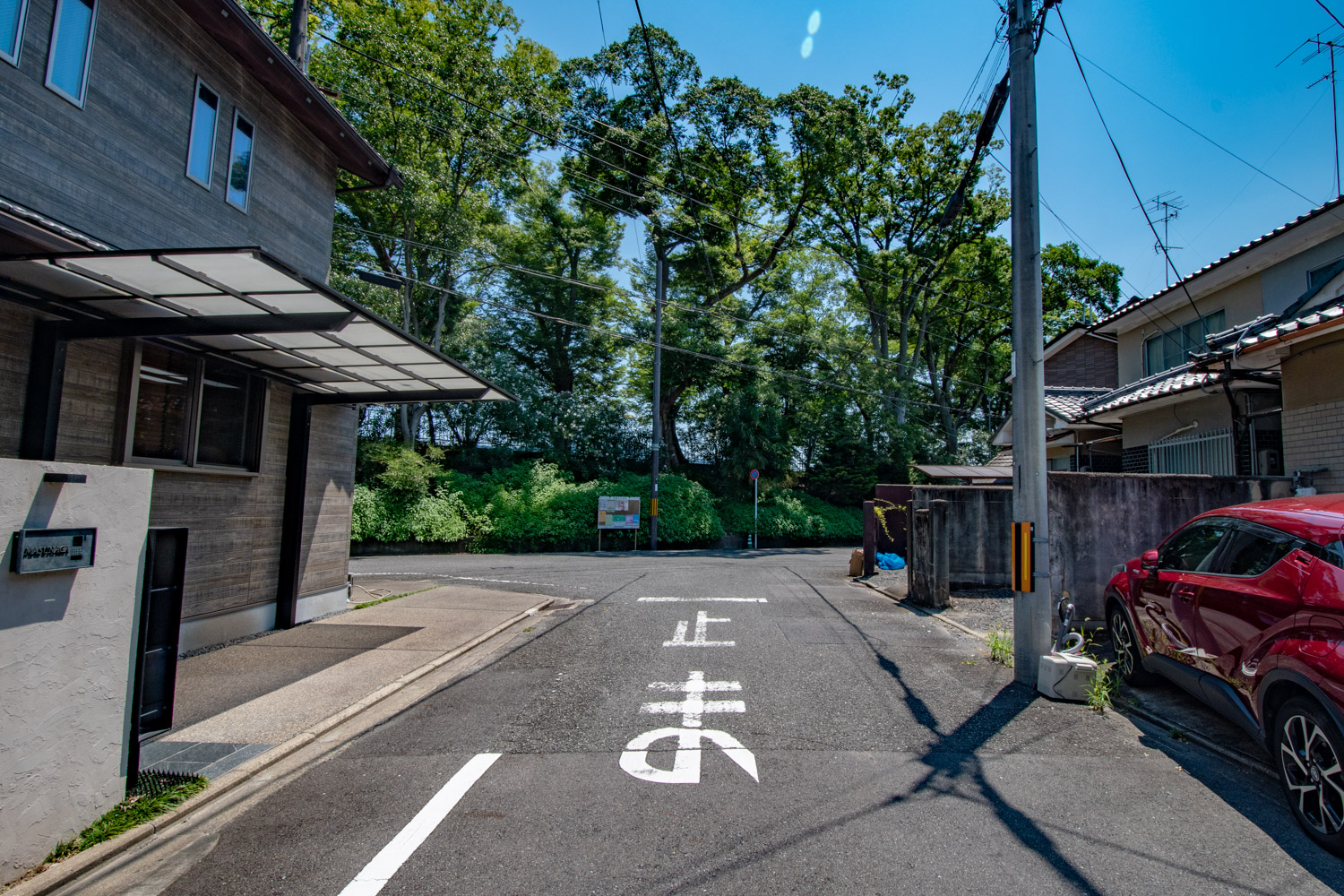 ④ Adjoining street at North; photo taken from West to East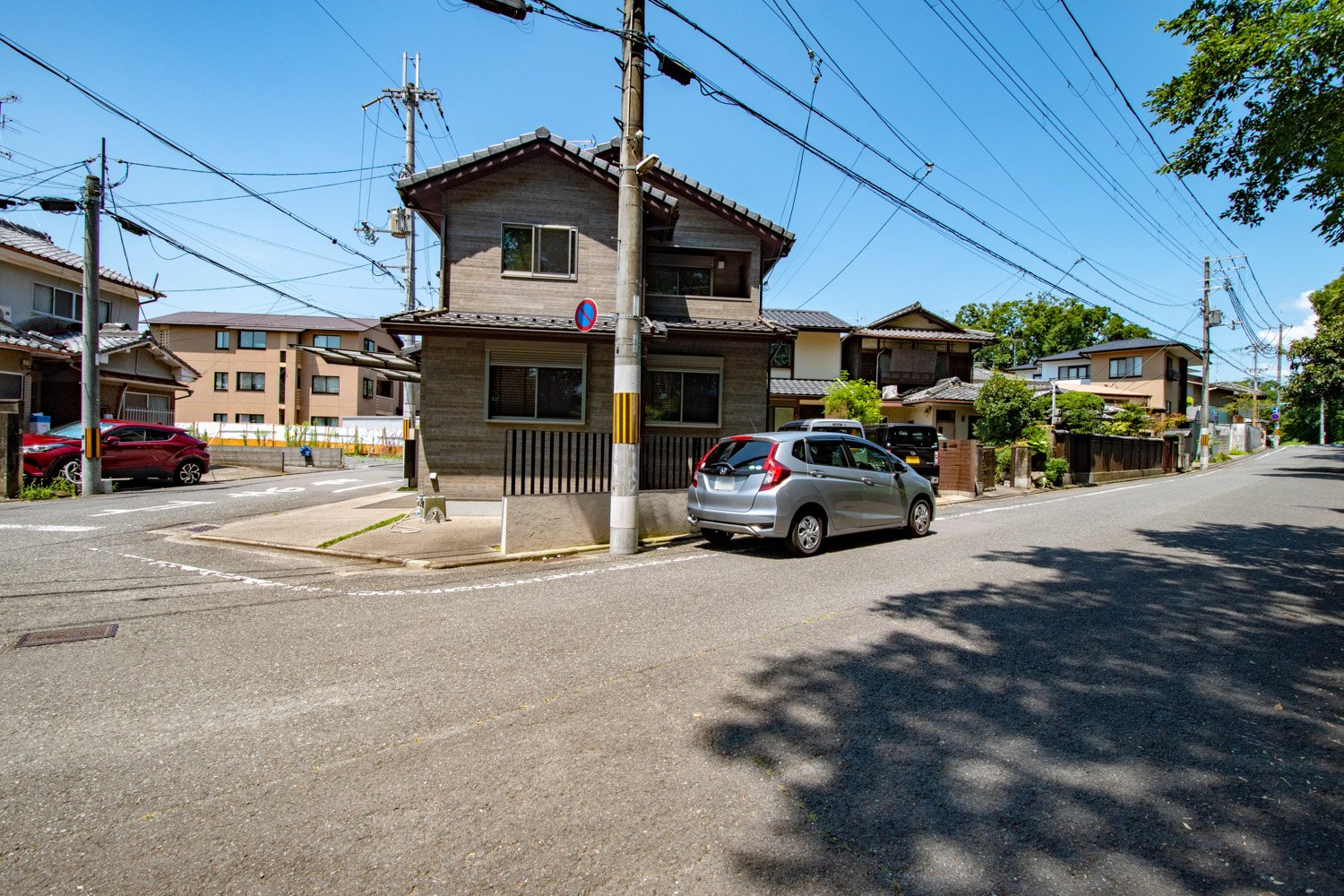 ⑤ T-junction road at North-East; photo from the North-East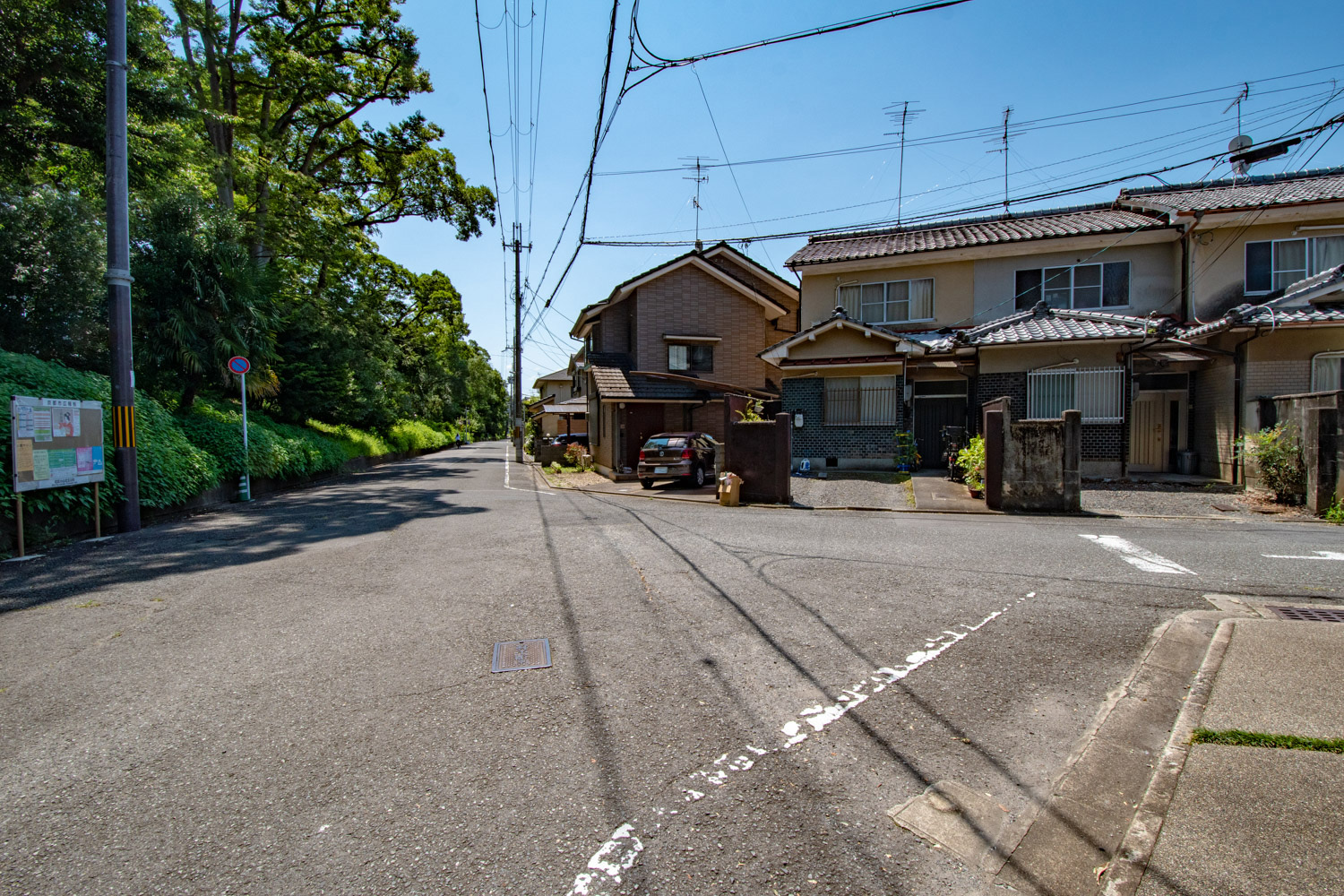 ⑥ T-junction road at North-East; photo from the North-West

土地概要

- details -
Property Price

135,000,000 JPY

 (Approx. USD *1JPY= USD)
Type & Conditions
Vacant Land 
※With no construction restrictions
Location
35 Koyama-Kitagenicho, Kita Ward, Kyoto
Transportation
Approx. 11 min. walk from Subway Karasuma-line "Kitaoji Sta." Exit 1
Approx. 13 min. walk from Subway Karasuma-line "Kitayama Sta." Exit 4
Approx. 2 min. walk from Kyoto City Bus "Kamigamobashi Stop"
Land Area
【Registered】416.42sqm
【Actual】417.64sq, (approx. number)
Private Street Area Included
N/A
Adjoining Street
Street Width: 6.2m (public road), Frontage: 12.6m, Direction: North (approx. number)
Land Use District
Category 1 Low-Rise Exclusive Residential Districts
Minimun Land Area Required
80sqm
Legal Restrictions
10m / Height Control District, Quasi-Fire Prevent District, Piedmont Building Special Preservation and Improvement District North District, Close/Distant View Preservation Zone, Outdoor Advertisement Category 2 Regulatory District, Neighboring Area to Railways as stated in Advertisement Category regulation 11-1-6, Residence Attraction Area, Suburban Improvement District
Public Utility
Water Plumbing Out (Piping pulled-in)
Electricity, Water Plumbing In, City Gas (Available in front of the lot, installation required)
| | |
| --- | --- |
| Building Coverage Ratio | 60% |
| Floor Area Ratio | 100% |
| Handover | Immediately |
| Current Situation | Vacant Land |
| Land Category | Residential Land |
| Land Tenure | Title |
| Geographical Features | Flatland |
| City Planning Act | Urbanization Promotion Area |
| Elementary School | Motomachi Elementary School (approx. 4min walk/260m) |
| Junior High School | Kamogawa Junior High School (approx. 4min walk/260m) |
| Notification According to National Land Utilization Law | N/A |
| Hypothec | N/A |
| Transaction Terms | Hachise as a Broker (Agent commission required when concluding contract) |
| Sales Representative | Boa Zhang |
| Information Updated | Jan 23, 2023 |
| Information will be Updated | Jan 30, 2023 |