Hachise renovated properties are different from the start.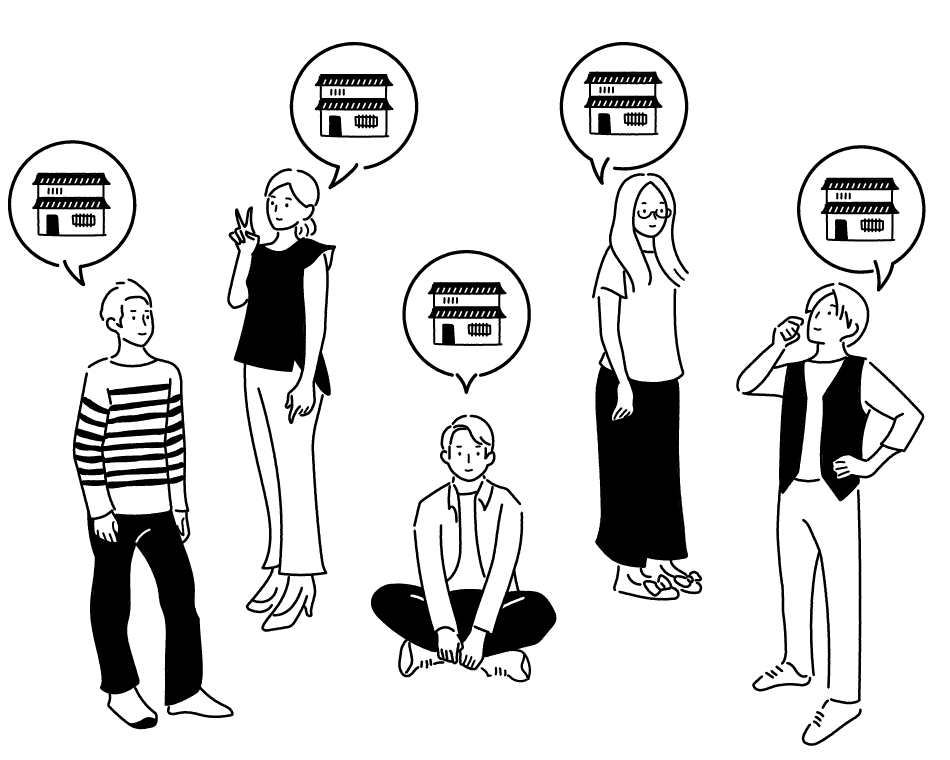 One property, one producer
At Hachise, one producer is assigned to one property. This includes being in charge of all procedures from concept making, to handing over the property to our valued customers. We are so happy when we are able to meet customers who love our projects that we created with a lot of efforts for about a total of 1 year.
Steps for renovating a Machiya
STEP.01 Concept Making

Each producer creates a concept based on maximizing the characteristics of each property. By carefully examining the property in its original state, the producers try to preserve as much as possible from the original house and combine modern comfort into each project.

STEP.02 Meeting with Architects and Construction Companies

Many of Hachise's partner companies are well experienced with traditional Japanese Machiya houses. After a producer selects their project team, they meet countless amount of times (on site and at our office) to start the renovation process.

※Hachise's Standard Construction Manual: At Hachise, we have our own original construction manual, which was made based off of our experiences and expertise. By reinforcing Machiya's using this standard manual, we are able to preserve these traditional structures.

STEP.03 Project Meeting

At the project meeting, the project leader and their team presents a renovation plan to Hachise's Machiya specialists. With their sever opinions and creative ideas, the project team makes sure to transform these Machiya treasures into one of the best quality homes

STEP.04 Determining the Boundary Lines

Many townhouses often have unclear boundaries. At Hachise, we try to confirm all boundary lines as much as possible before selling the properties.

※Hachise logo plate: At Hachise, we install boundary line plates with our logo mark on newly confirmed boundary lines. We install a boundary plates with Hachise's logo mark on it when we newly confirm the boundaries. If you see those plates around Kyoto, Hachise was once involved with those properties.

STEP.05 Demolition Work

Once the renovation plan is decided, the property is put into a skeleton state by removing all walls, flooring and ceilings. From there, a careful inspection of the wooden beams and pillars are conducted.

STEP.06 Inspection Before Structural Reinforcement

Two structural reinforcement meisters will check the site and give instructions on the necessary reinforcements needed, so that the ideal plan can be carried through.

※Structural Reinforcement Meister: At Hachise, staff familiar with the structure of Machiyas, who have cleared certain criteria's such as architect qualifications and hold experience, are certified as structural reinforcement meisters.

STEP.07 Structural Reinforcement

The aging parts of the structure are properly reinforced. For example, new pillars are placed on each side of the original pillar for support. Wood which consists of rotting from old age are cut off and replaced with new wood. Termite repellents are also used to prevent damage from termites. In order to realize the ideal plan, we occasionally even recompose the columns and beams.

STEP.08 Starting the Renovation

Machiyas are reborn by skilled craftsmen.  In addition to the water lines around the kitchen, bath and toilet area, all electrical wires, gas pipes and water pipes are replaced with new ones. If a Machiya's structure is slanted due to aging, proper alignments are done to put the property back to its original position. Heat-insulating materials and sound-insulating sheets are also installed for modern comfort.

STEP.09 Hardware Inspection (Intermediate Inspection)

After the frame work is completed, two structural reinforcement meisters and the after-maintenance team will go to the site to check the construction status. To prevent any pests or rodents from entering the house, a thorough inspections is done by these professionals.

STEP.10 Completion Inspection

After the renovation is completed, the after-sales maintenance team will go to the property and confirm that all fixtures and fittings are operating without any issues. The kitchen, bath area and sliding doors are also inspected thoroughly. Upon completion of the inspection, the after-sales maintenance team will give their report to the construction team and modifications will be made immediately.

※To help you feel safe at home, all of Hachise's renovated property is equipped with termite detector and a seismic breaker that operates when the seismic intensity reaches 5 or more.

STEP.11 Building Inspection

At Hachise, we outsource and conduct building inspections by third parties. Following their inspection, the report will be given to the customer at the time of contract.

※ With building inspection, specialists such as architects who are familiar with house design and construction will investigate the state of deterioration and failure of the house and objectively inspect the presence or absence of defects, locations to be repaired, and etc.
By understanding accurate information on the condition of the target property and making purchase decisions and negotiations, you can conduct transactions with peace of mind, and you can expect the effect of reducing trouble after the contract.

STEP.12 Webpage Creation

A member from the media design department here at Hachise will take photos of the newly renovated property. They then will create a webpage listing and explain all of the properties charms to the fullest.


After Purchase Services
For every renovated property purchased at Hachise, we provide the comprehensive support and services that match your needs.
Selling Support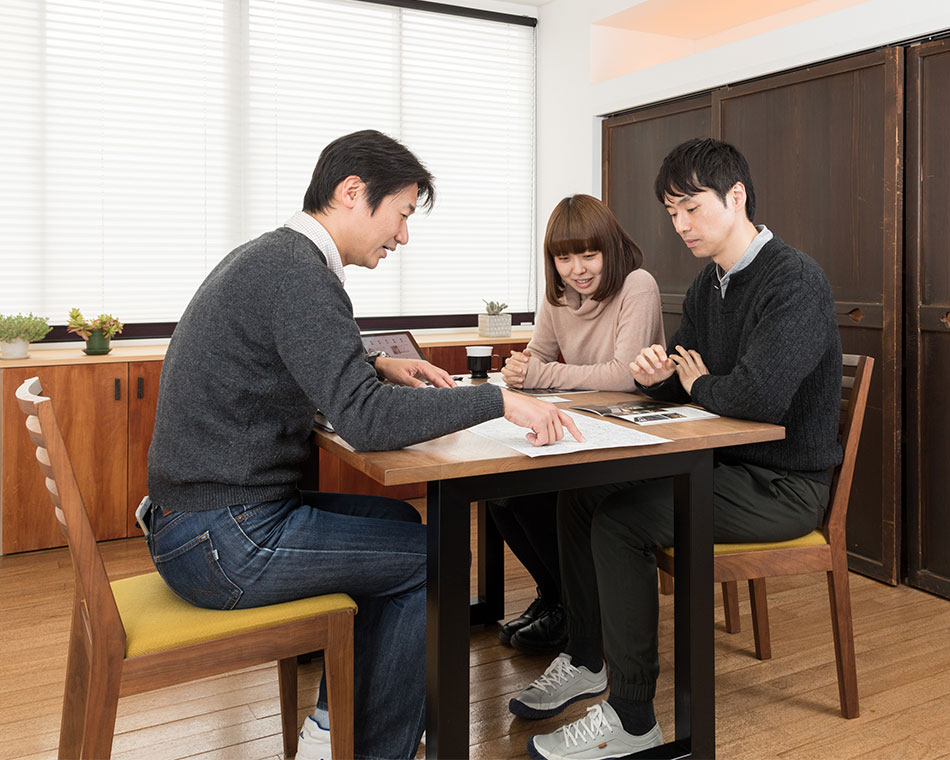 At Hachise, we find values in Kyo-Machiyas. Leave your property to us as our staffs are experienced in the real estate market of Kyoto, and can provide proper evaluation of your property.