Two minutes'walk to Ginkakuji Temple
Two minutes'walk to the Philosopher's Path
Despite its location just two minutes' walk from the famous Ginkakuji Temple
and adjacent sightseeing road, the area around the house is amazingly quiet.
Because there is a parking lot located next door, the view from the second floor is a clear one.
The spectacle of the changing colors of the sky creates an incredibly relaxed atmosphere.
The area is dotted with calm, quiet specialty shops and atmospheric cafes,
making it ideal for anyone wanting a peaceful living space.
Bring along your camera as you take a walk, or read a favorite book as you gaze out over the canal.
This appealing area is also popular with Kyotoites heading for their favorite shops.

Photos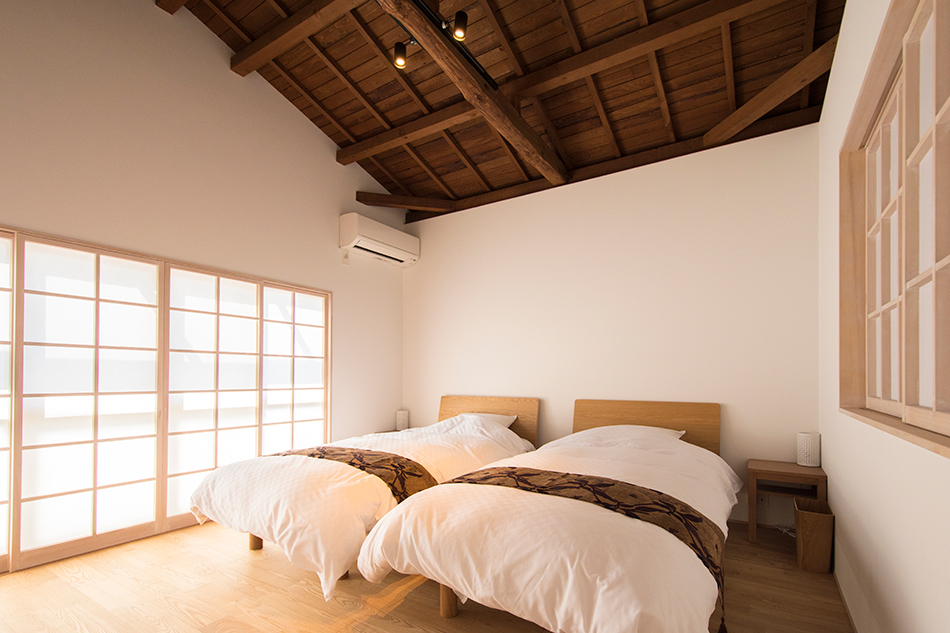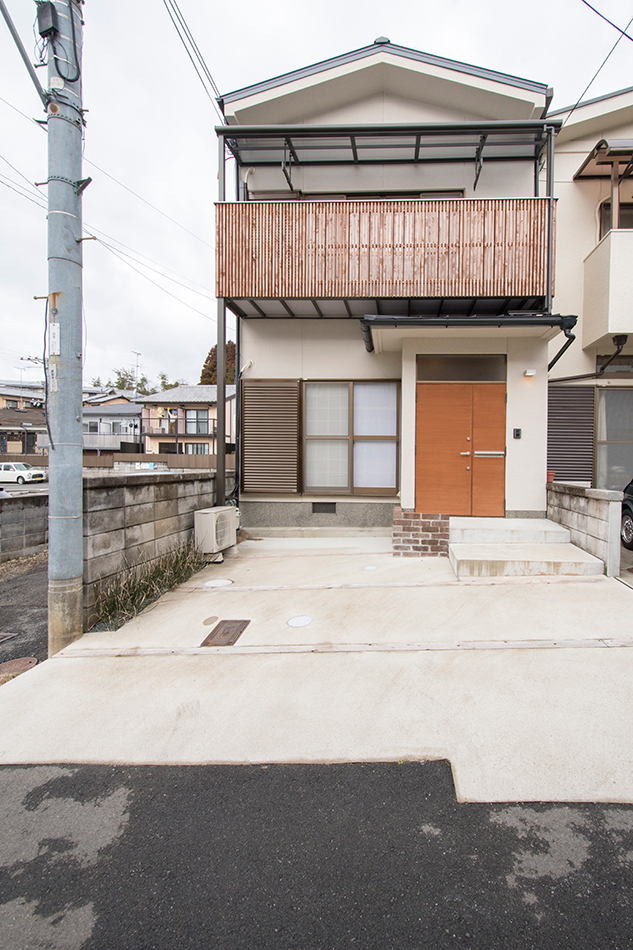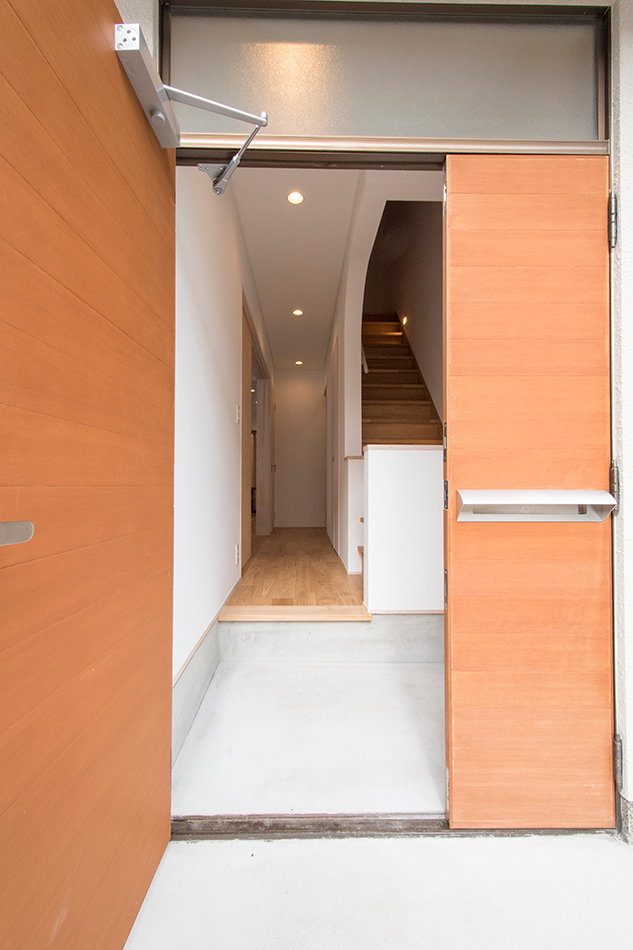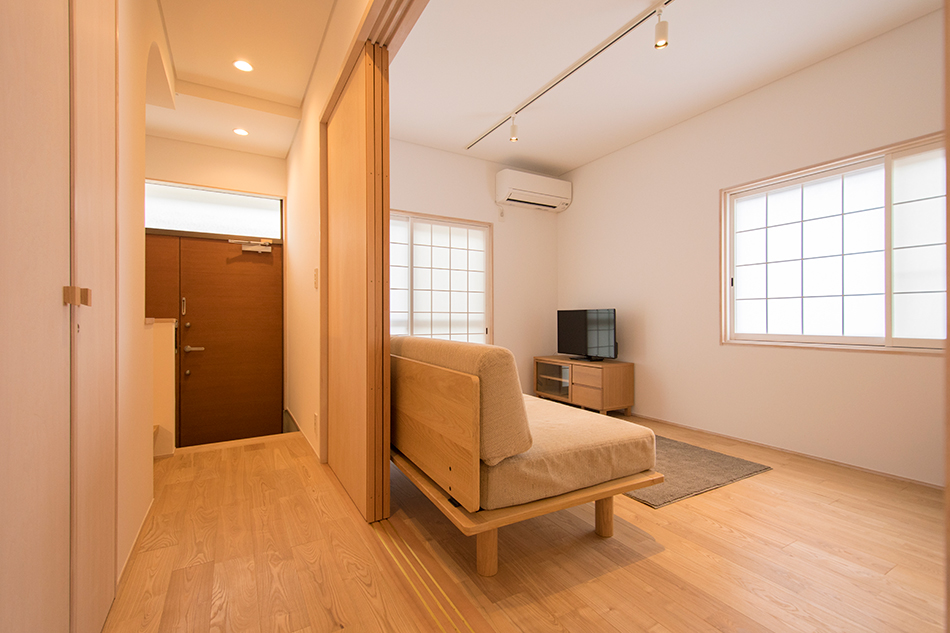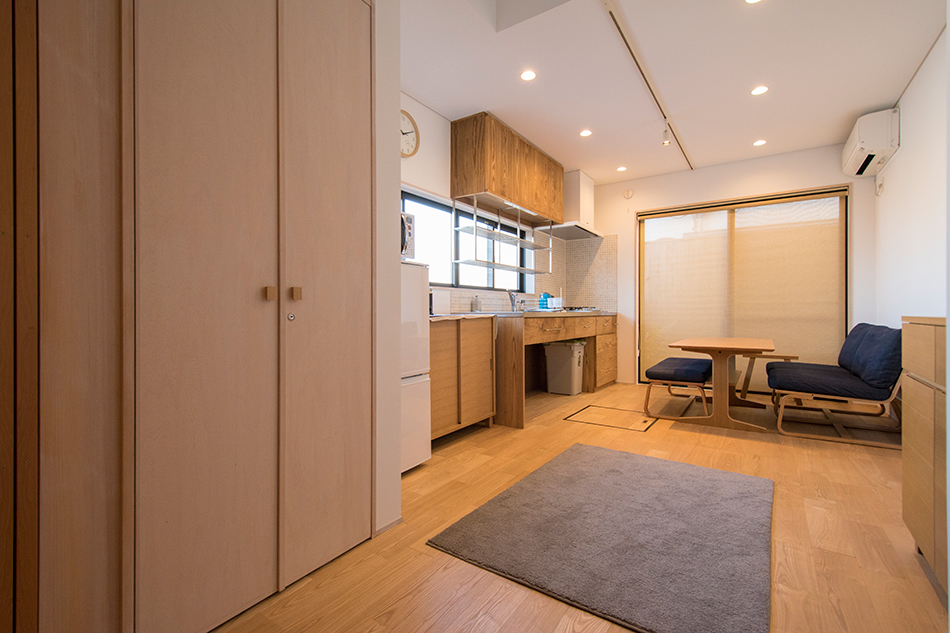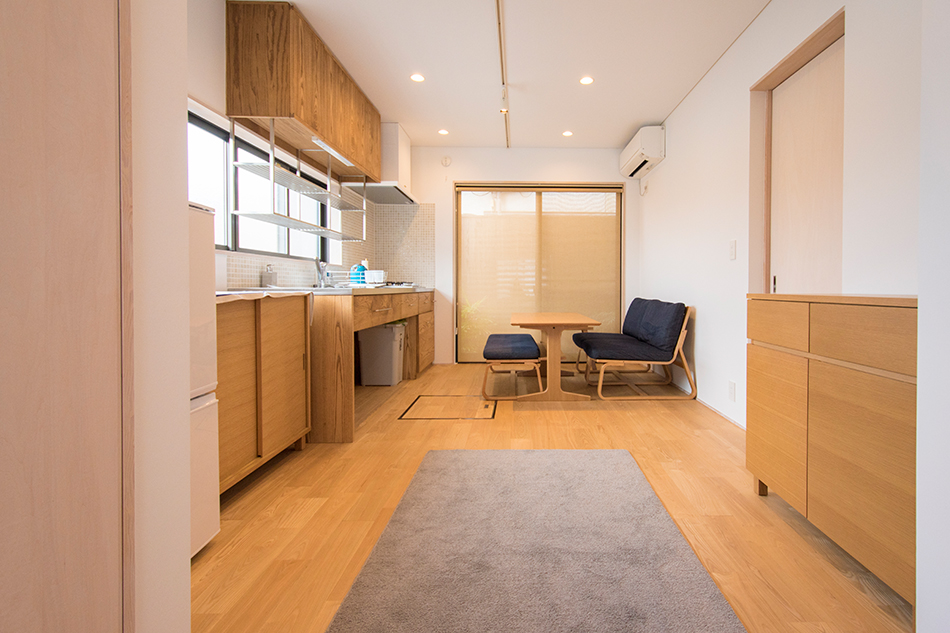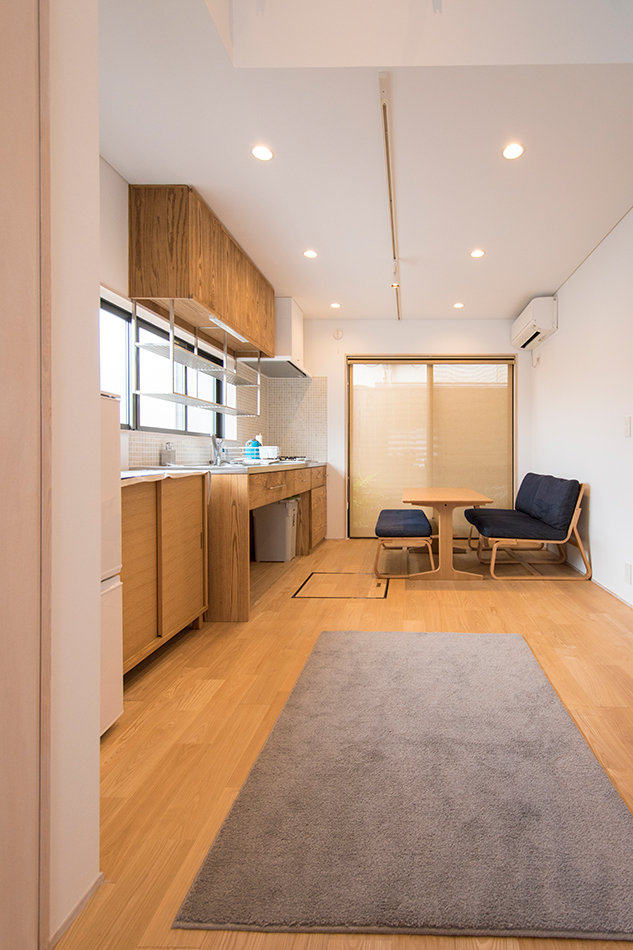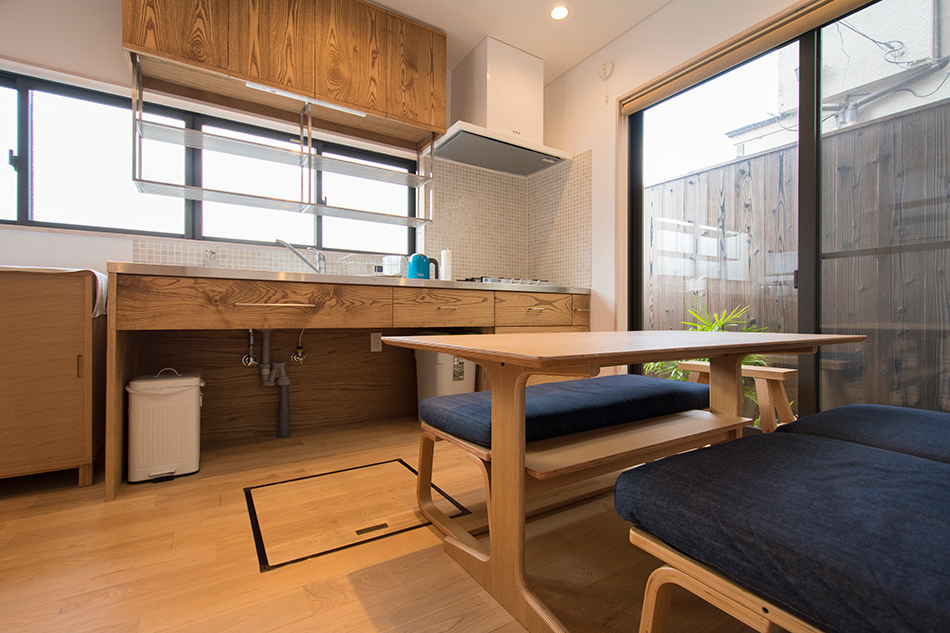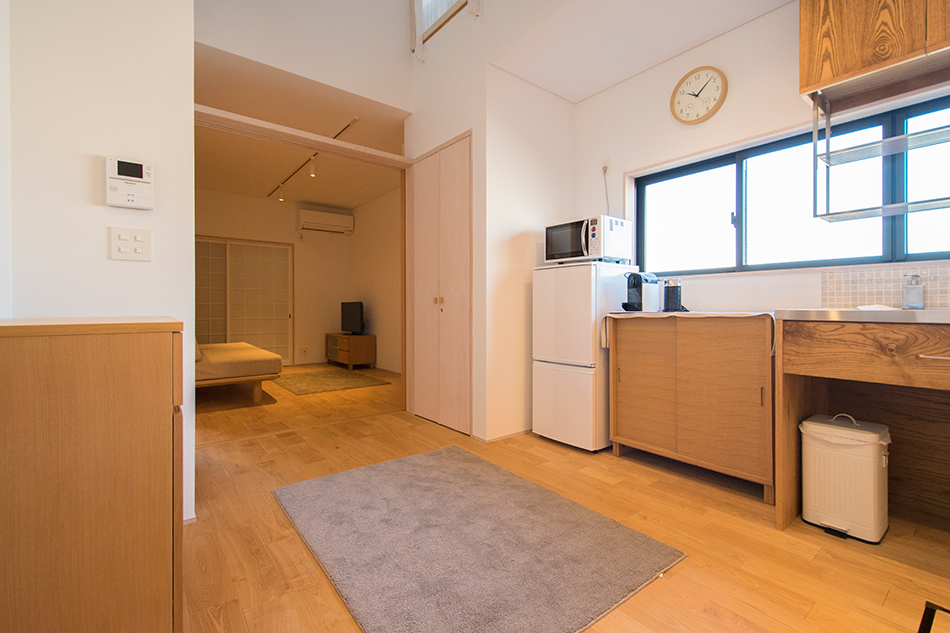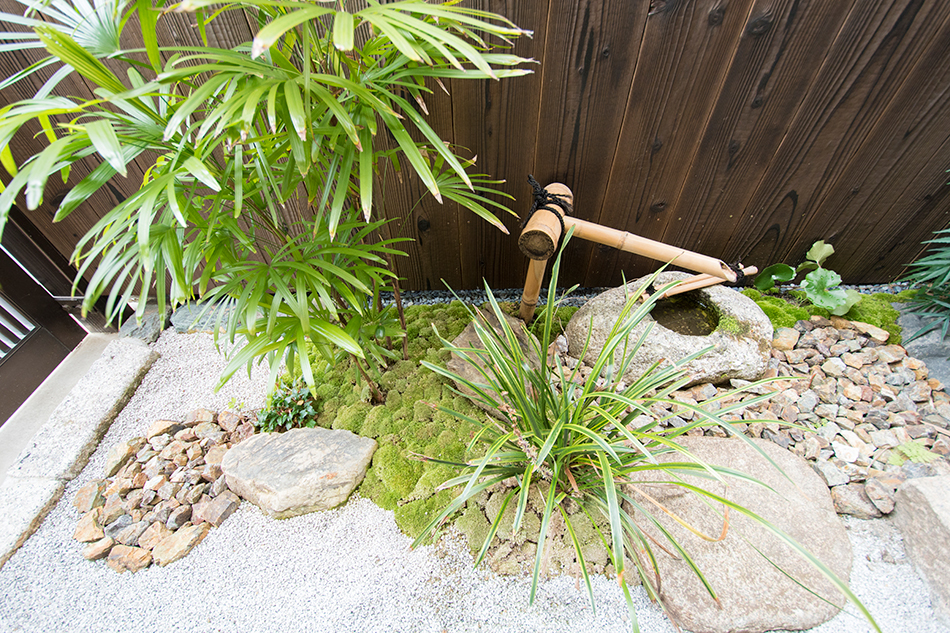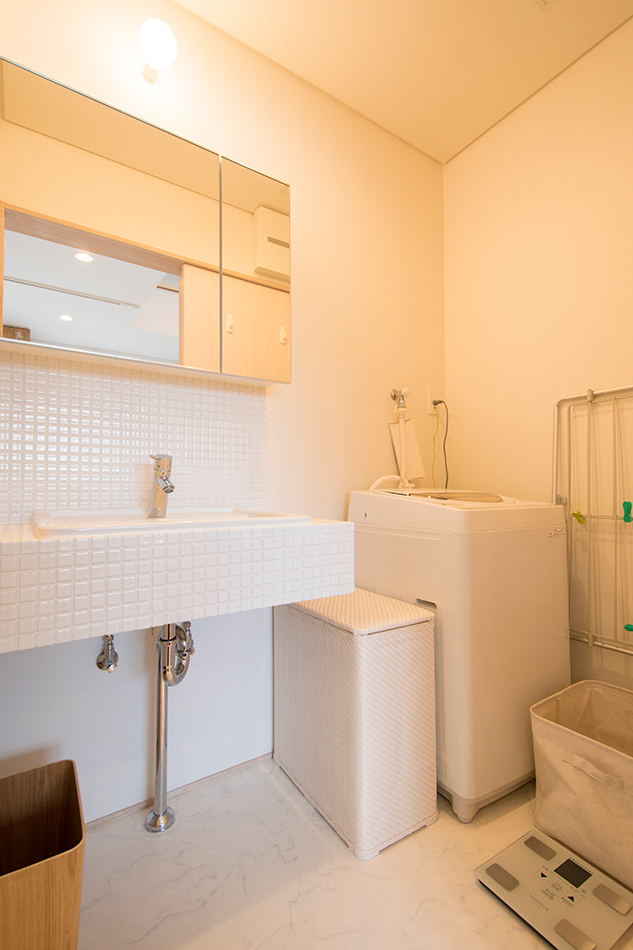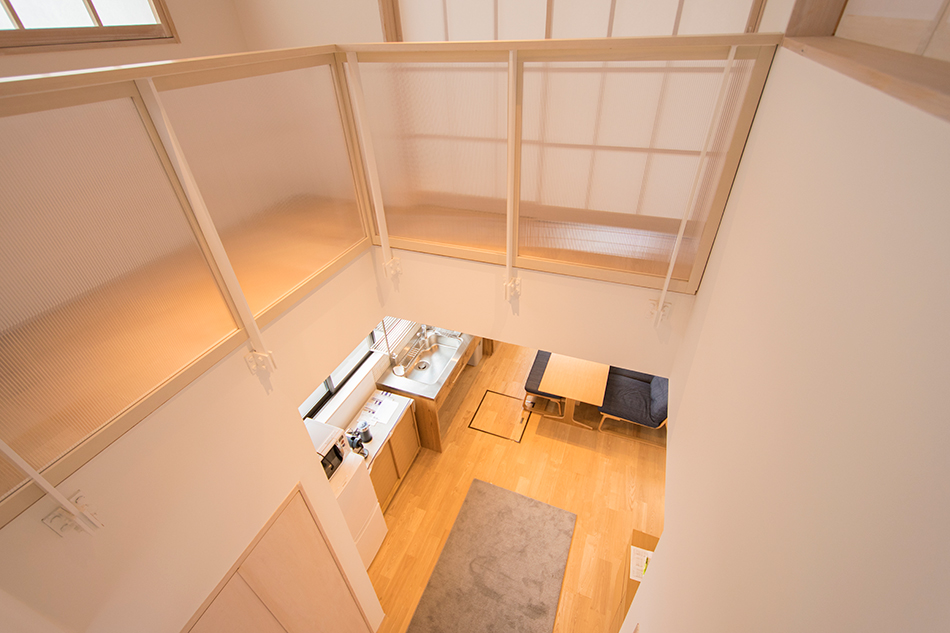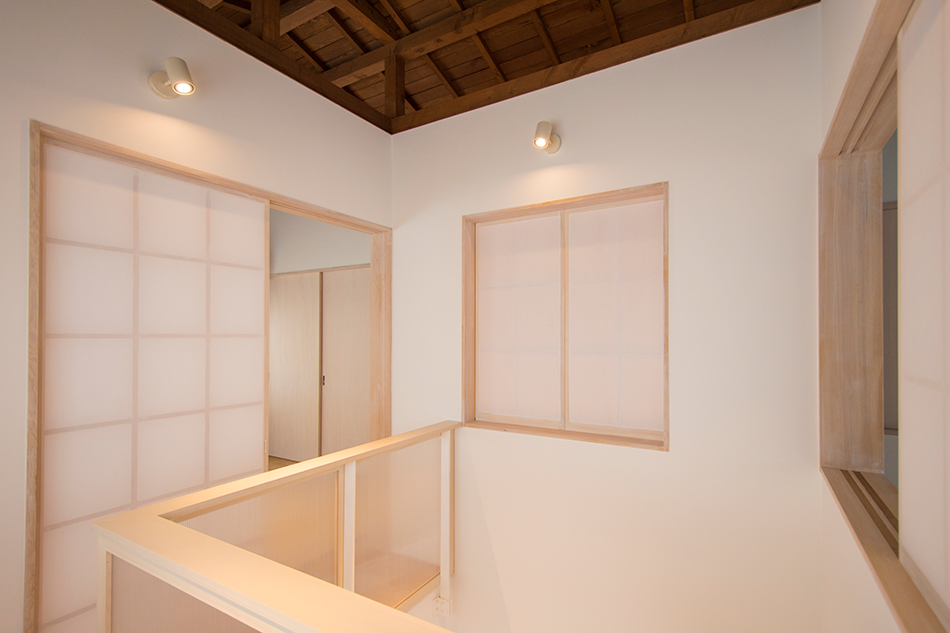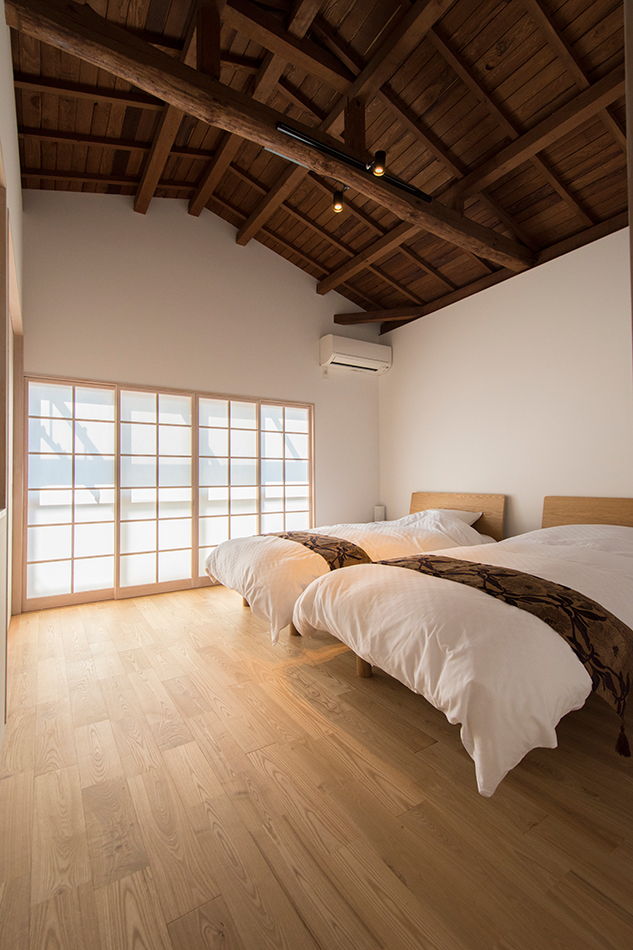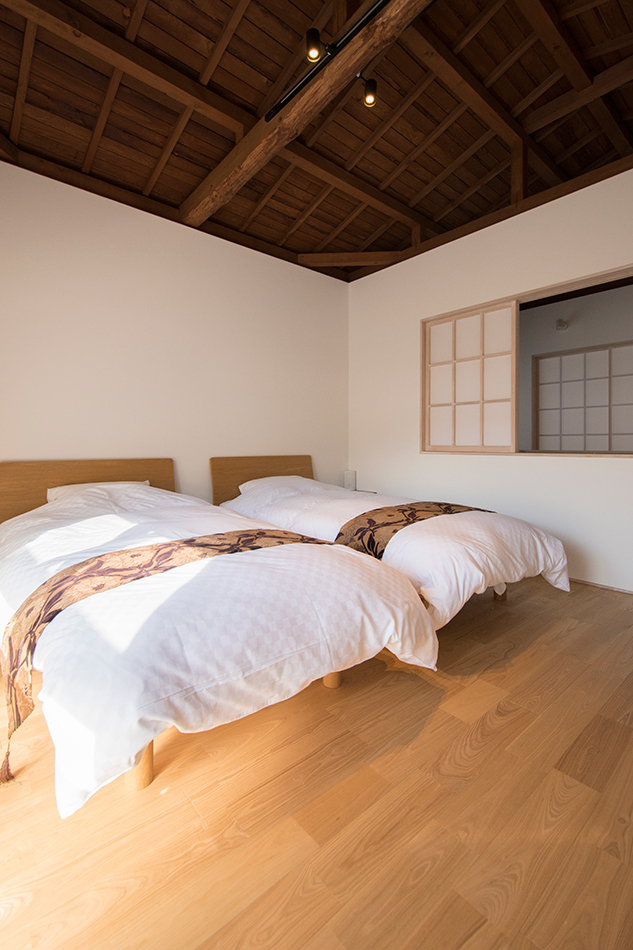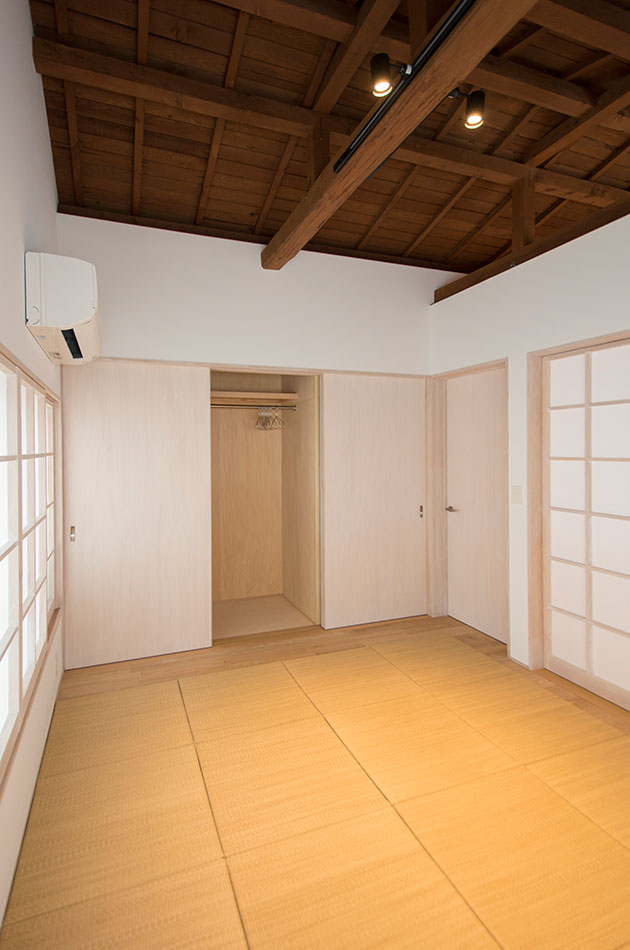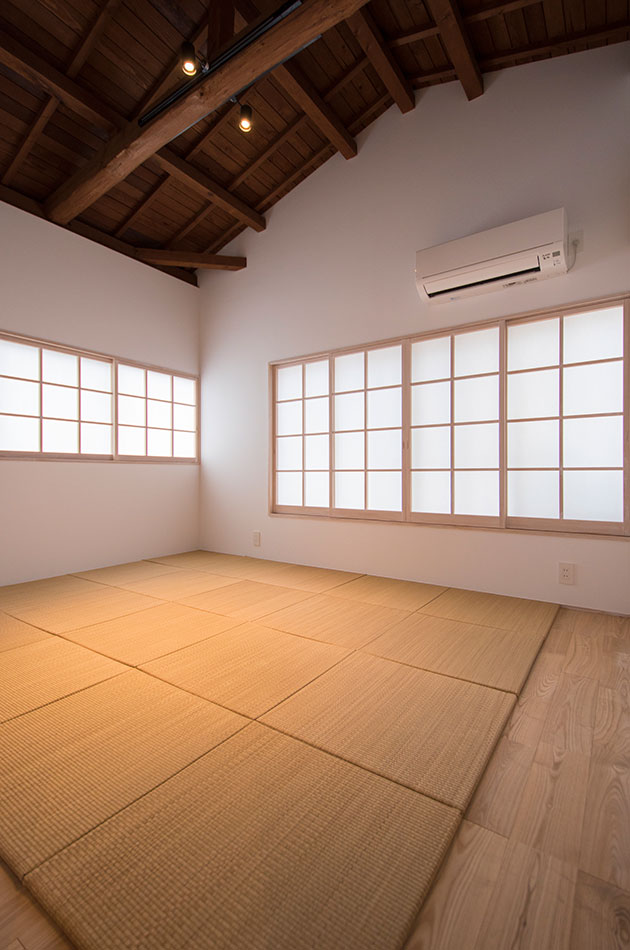 * The beddings in photos are the examples when an optional Comfort Service is applied.
Area map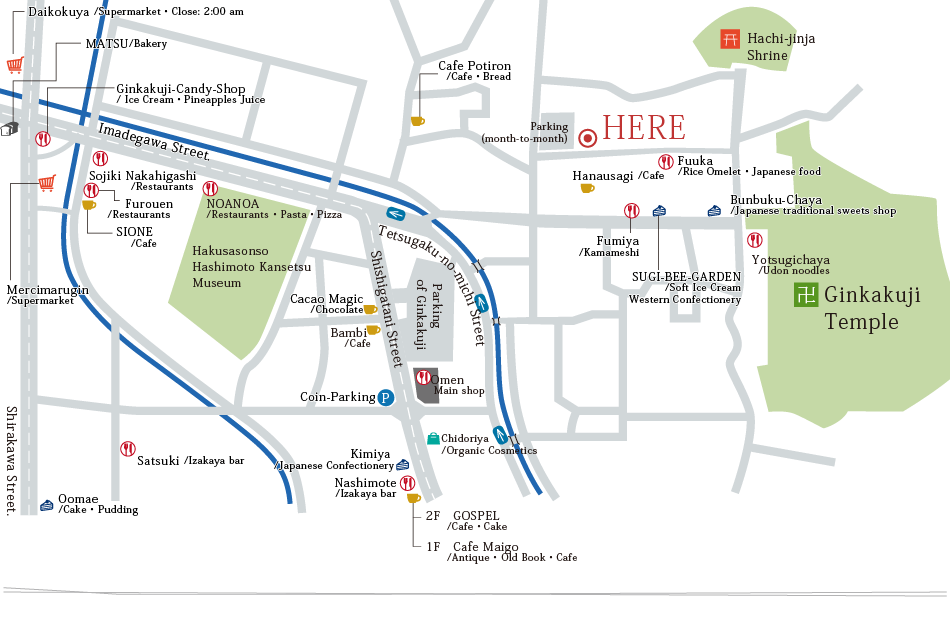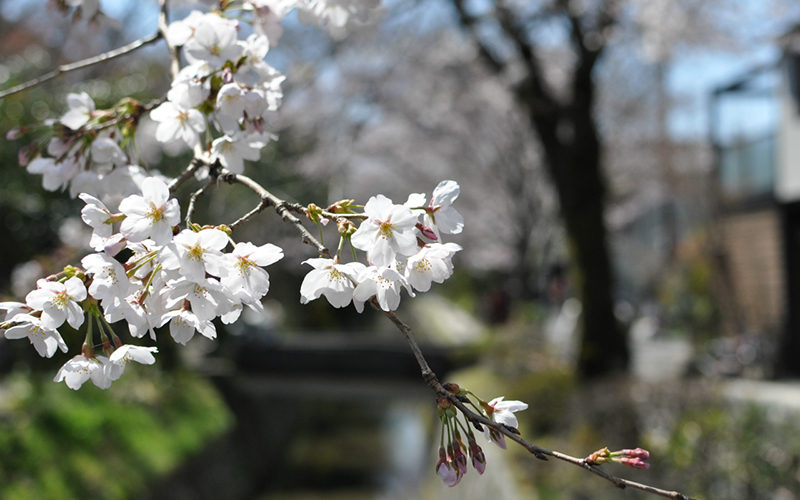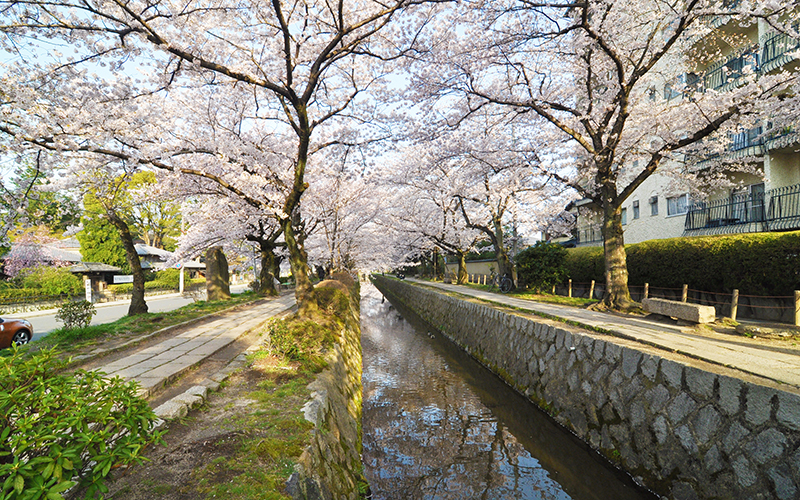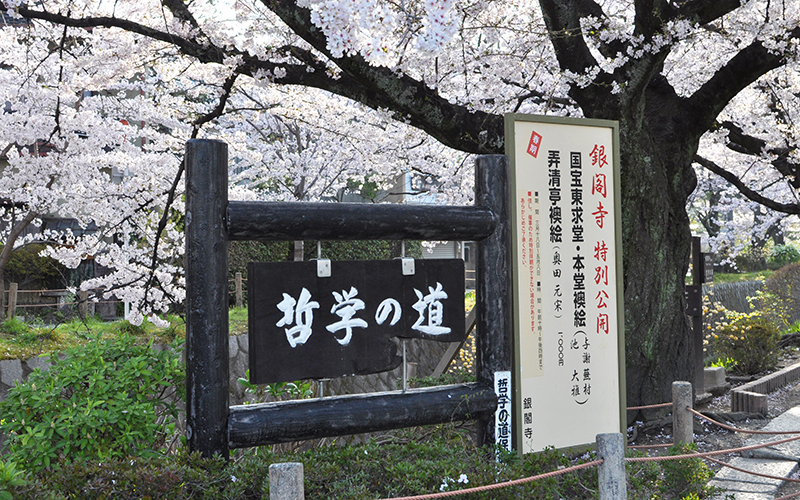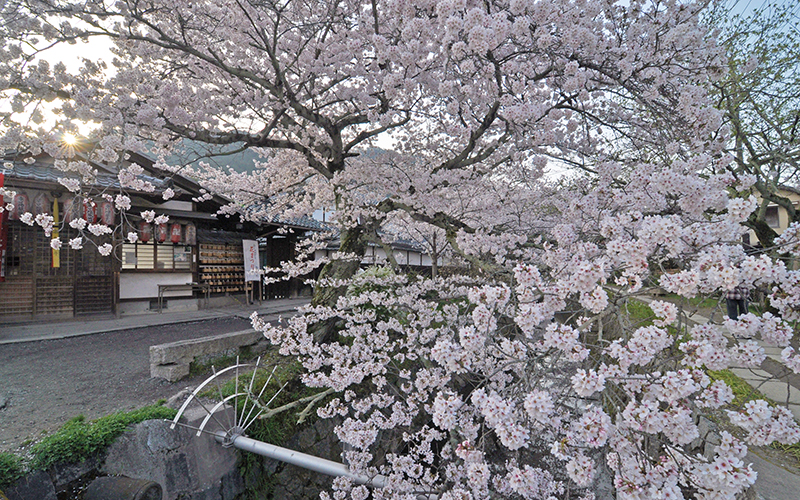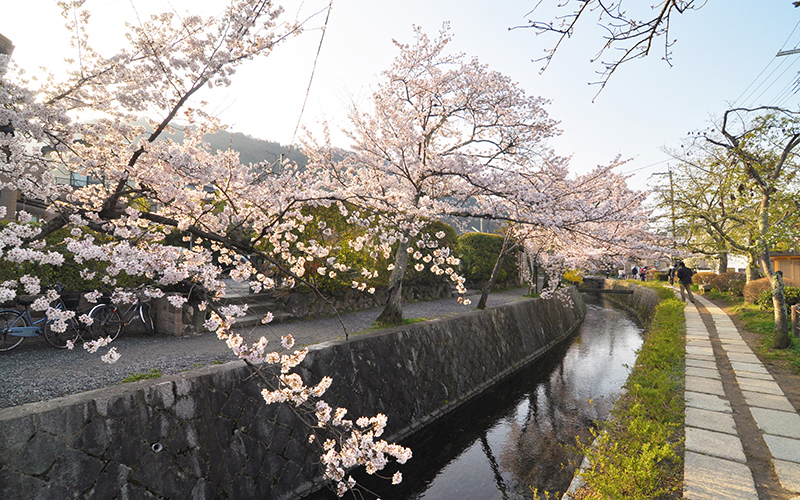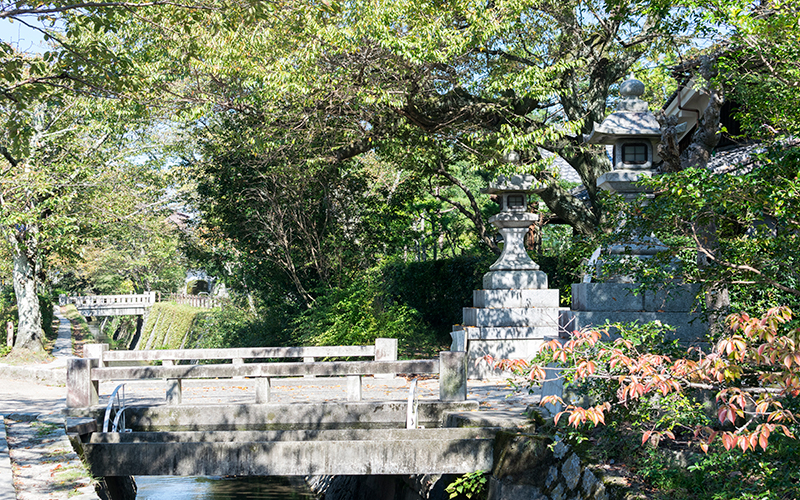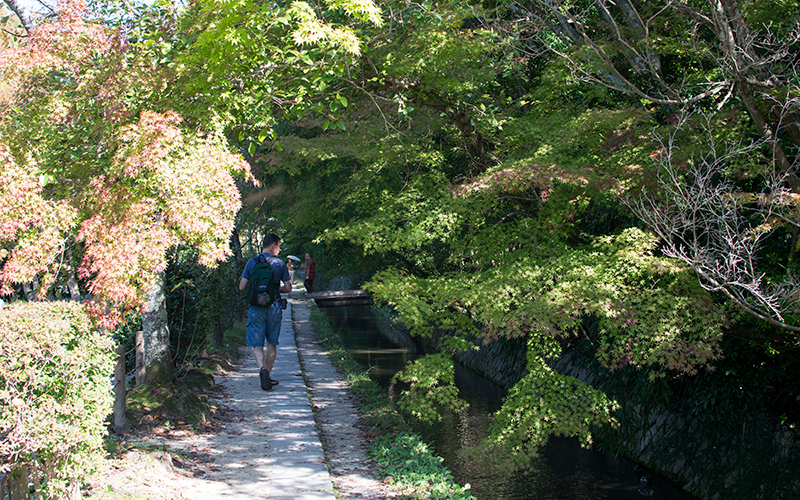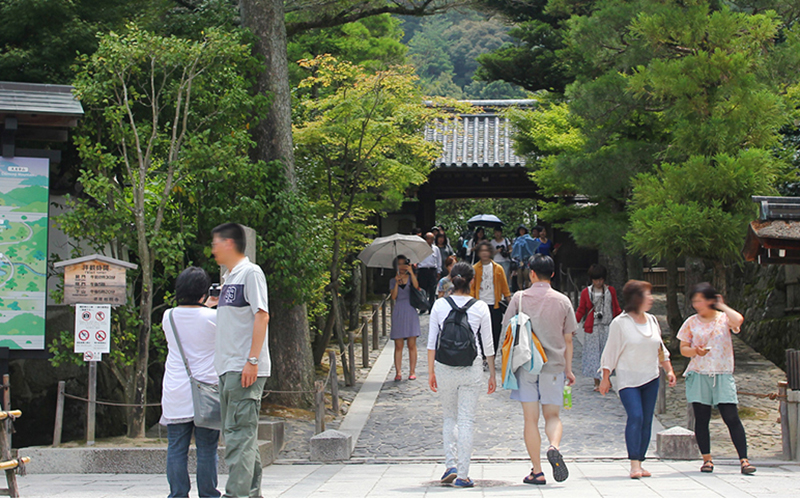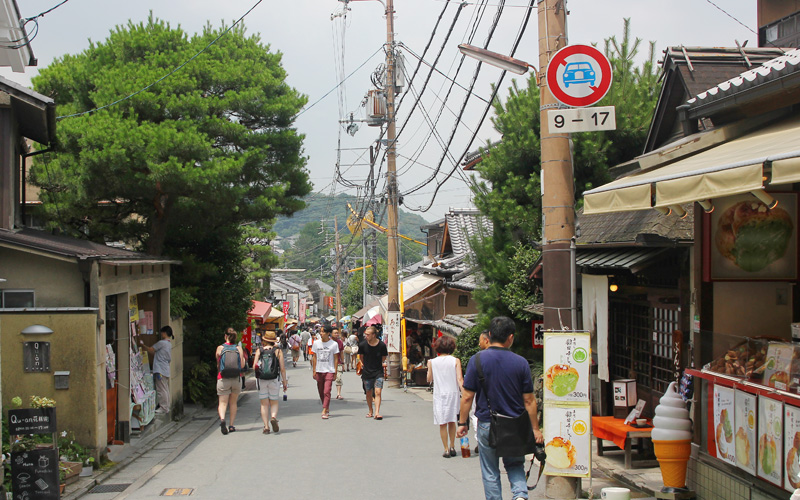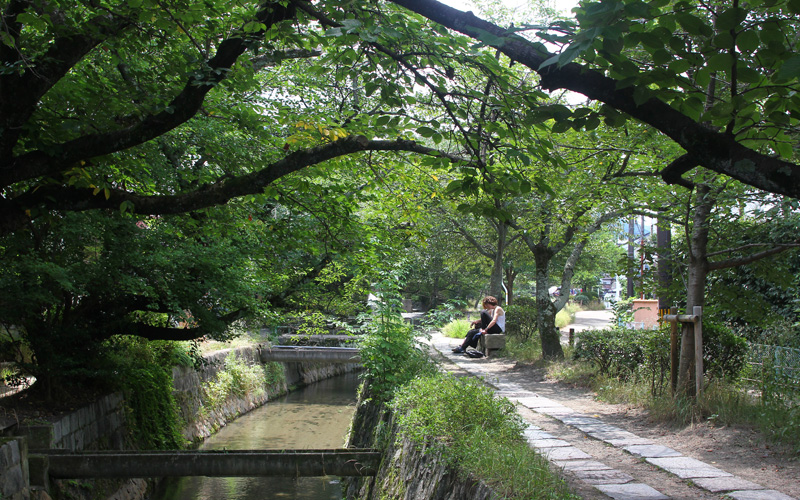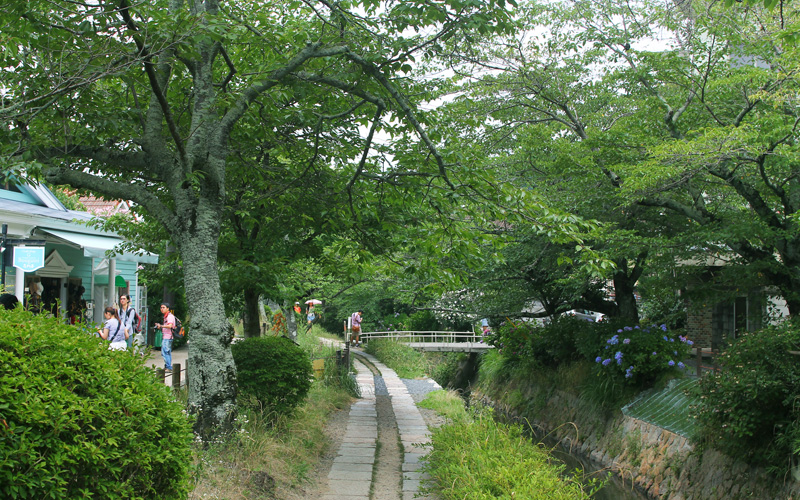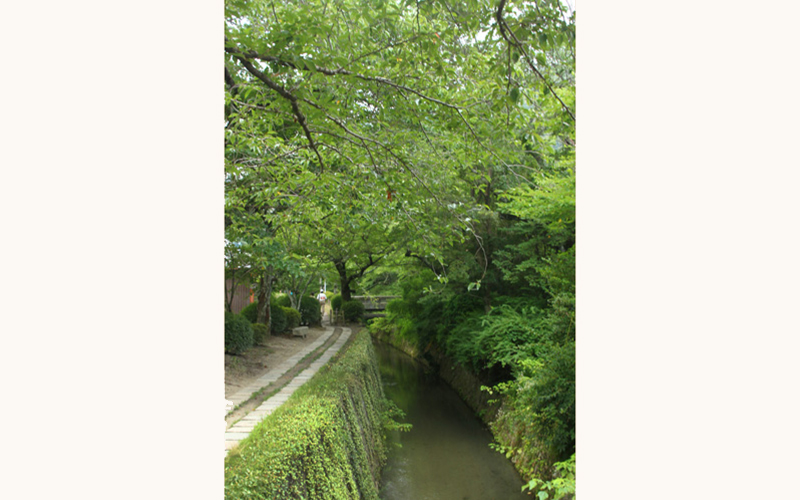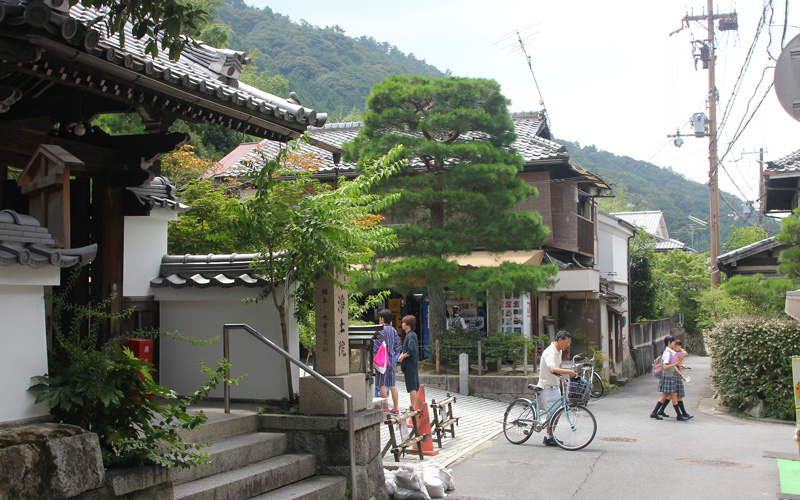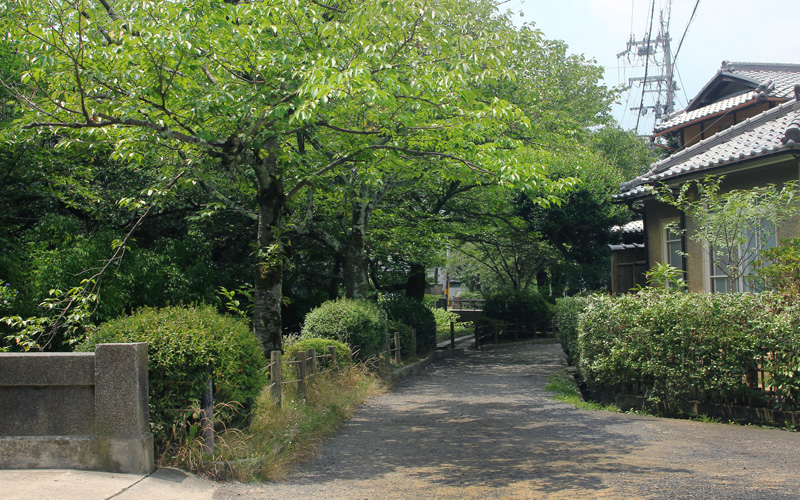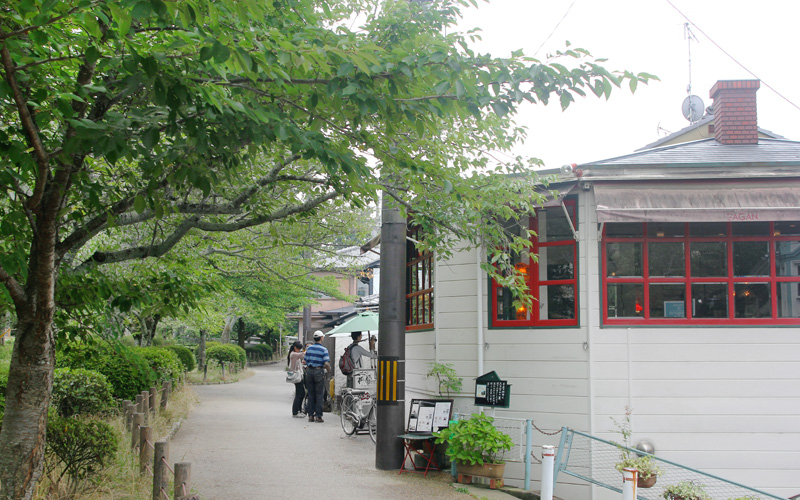 *View this map in a larger size
Amenities
| | |
| --- | --- |
| Electronics | TV/Refrigerator/Freezer/Rice Cooker/Electric Kettle/Toaster Oven/Microwave Oven/Hair Dryer/Washing Machine/Clothes Iron/Ironing board/Vacuum Cleaner/Heating/Fan etc. |
| Furniture | Dining Table etc. |
| Amenities | Cleaning Tools/Cooking Utensils/Tableware etc. |
| Internet | Free Wi-Fi |
| Parking | Bike parking space available. |
* Some of the accommodations have beds, but beddings are not provided.
We recommend utilizing the optional Comfort Service (includes bedding) or house keeping services.
* Amenities differ depending on accommodations. Please ask our staff for the details.
Rates&Conditions
| | |
| --- | --- |
| Rent | 350,000 JPY / Pre Month (Includes utility charges) |
| Deposit / Key Money | 50,000 JPY / Not applicable |
| Type of Contract | Lease Agreement for Temporary Use (Minimum 1 month) |
| Max Capacity | 4 People (Bed: 2 People / Futon Space: 2 People) |
| Restrictions | Smoking, pets, and instruments are not allowed. |
| Location | 72-4 Ginkakuji Town, Sakyo Ward, Kyoto |
| Access | Approx. 3 min. walk from Kyoto City Bus "Ginkakuji-mae Stop" |
| Size | 2 rooms + LDK |
| Floor Area | 1F: 38.38 sqm / 2F: 37.62 sqm / Total: 76.00 sqm (Approx. Number) |
| Building Structure | Tile Roofed, Two Storey Wooden House |
| Building Date | March, 1984 |
| Transaction Terms | Hachise as a Lessor's Agent |
| Person in Charge | Yuki Kounosu |
| Information updated | May 29, 2023 |
| Information will be updated | June 5, 2023 |
Calendar
◎:Available for move-in and stay
○:Available for stay, but not available for move-in
×:Not available
Review
Reviewer : RC
Country : United States
Review Date: 25 March 2019
Staying period: Winter・Spring
★★★★
KyoTreat is a delightful way to learn about Kyoto and is an ideal way to spend a vacation.
The Ginkakuji property is peaceful and clean, and it is complete with all necessary utilities for a comfortable stay.
Living amongst and interacting with the locals instead of being isolated in a hotel better facilitates cultural exchange and understanding.
We appreciate the support of the Hachise Company and the kindness of the Kyoto people during our stay.
Doing business with a reputable lessor like Hachise instead of an unknown entity greatly reduced anxiety and uncertainty when we signed the lease contracts.
Bottom line, we LOVE the Ginkakuji house and don't want to go home! It's a magical place. We will be SO sad then it's time to leave.
Reviewer : Ms.J
Country : Canada
Review Date: 10 December 2018
Staying period: Autumn
★★★★
The house of Ginkakuji is spacious and equipped with everything you need for your daily life.
The walk to & from the house is always very pleasant with trees and views of hills.
Within walking distance, there're different temples with beautiful flowers and red leaves.
Traffic to city centre and other attractions is also convenient.
Reviewer : KY
Country : Australia
Review Date: 25 October 2018
Staying period: Autumn
★★★★★
Clean, easy to live in house in a wonderful location.
One Month of Heaven!
Reviewer : D&J
Review Date: 7 June 2017
Staying period: Summer
★★★★★
In the many times that we've visited Kyoto, we have always made it a point to stroll the Philosopher's Path to enjoy its tranquil beauty.

To actually stay only a couple of blocks away from our beloved walk and live as locals in the Ginkakuji neighborhood was a chance of a lifetime.

This house renovated by Hachise is filled with natural light. The interior design is contemporary and subtle, its elements and details rooted in Japanese aesthetics.
It is a joy to wake up in a place that promotes a gentle way of living. After each day's outing, a return to Ginkakuji feels like a return home. Our domestic needs were completely satisfied with an adequate kitchen for preparing simple meals, efficient and clean bathing and laundry facilities, and a comfortable bedroom that features a beautiful exposed beamed ceiling that runs the length of the house and connects the spaces together.

The location of this house is ideal. Aside from being so close to the Philosopher's Path, the trailhead to Daimonji is just up the block for those who enjoy a vigorous mountain hike. There are plenty of ways to avoid the tourists visiting the famed Silver Pavilion by taking the "back streets" that lead to the beautiful temple grounds of Honenin and Nanzenji.

The surrounding neighborhood is perfect for people who love to walk and wander. Supermarkets, restaurants, cafés, and bakeries nearby make this location one that is completely self-sufficient. However, if one wants to wander far, there are bus stops nearby. Lastly, the affable and attentive staff of Hachise provided superb support during our one month in heaven. We would like to call Ginkakuji our home forever! Our only regret is that we are leaving for now, but our entire experience here will be a part of our happiest memories.
Reservation

Hachise Co. Ltd.
Business Hour: 10:00 – 17:00
Closed: Wednesday, Sunday, Public Holiday, July 17th (Due to traffic control for Gion Festival), Summer Vacation, New Year's Holiday
* Please see our Business Calendar for the details.