Gojo Tenjin machiya is nested within the Hogan-ji area in a small and quiet alley, between Gojo dori and Shijo dori, just north of Kyoto station.
This kyomachiya, renovated with craftmanship by local artisans, will offer you a nice and peaceful retreat after a day at work or sightseeing in the city, provide convenience and proximity to cultural sights, markets and shopping areas where to get Kyoto specialty food and crafts.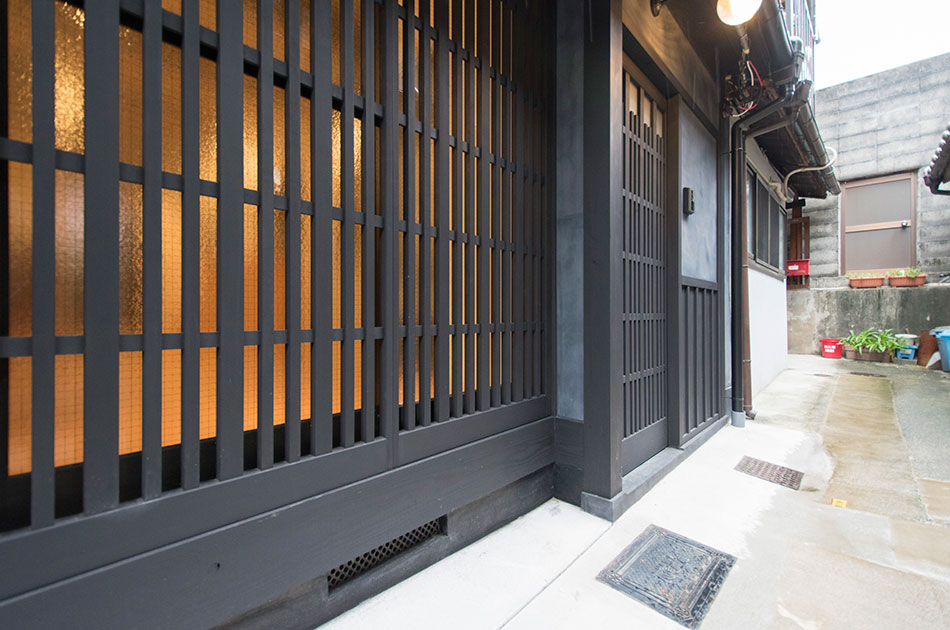 Leave the tranquility of the house and walk south to discover two beautiful examples of the architecture of the Momoyama period, the Nishin hongan-ji and Higashi hongan-ji temples and, adjacent, the magnificent Shosei-en garden, a little haven of traditional beauty frequently used by film crews when making samurai dramas.
Just a short walking distance north of the machiya, you will find Shijo dori packed with shops, arcades, restaurants/cafés, and the famous Nishiki market.
Bus 80 next to the house will swiftly take you all the way to Kamo river, Kennin-ji temple, Yasaka shrine, Gion, Takase canal known for his cherry blossoms, river restaurants at night and Pontocho alley.
▼Kyoto Bus No.80 "Gojo Nishinotouin" About 3 min walk (Approx. 180m) from the property▼
Bound for Gion・Shijo-Kawaramachi   Bound for Nishi-Kyogoku・Uzumasa-Tenjin
Bus 50 (about 100 meters from the house) will take you south to Kyoto station and north, to Kitano Tenmangu and Ritsumeikan Daigaku mae (Ritsumeikan university).
Bound for Nijo-jo Castle・Kitano Tenmangu・Shrine Ritsumeikan University   Bound for Kyoto Station
Easy access to various places by trains.