The Kamogawa Delta—a special place that brings out the best in people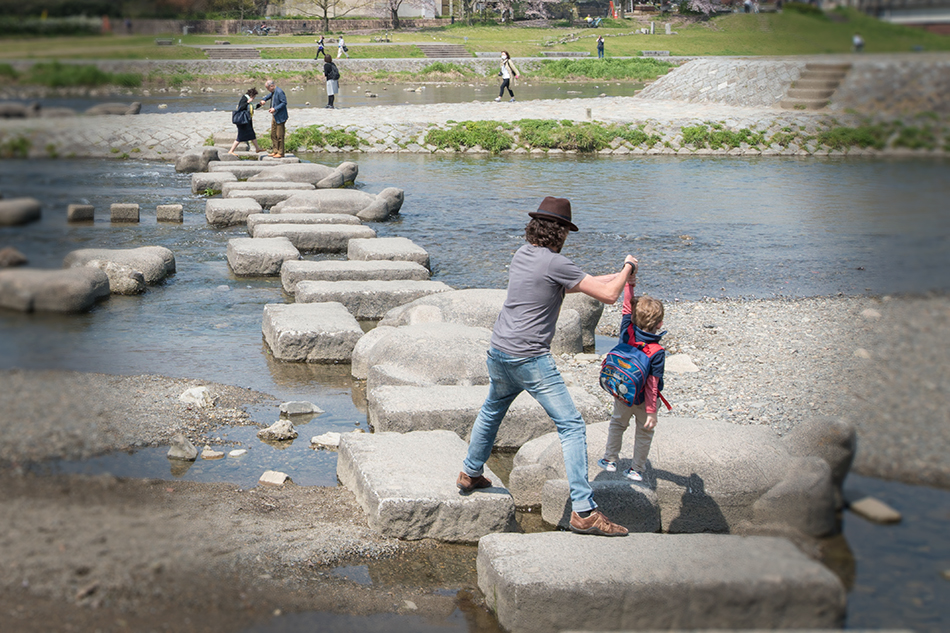 The property, which is just a four-minute (300 meter) walk from the Kamogawa riverbed, is ideally situated for taking in the beauty of the four seasons.
The entire Kamogawa River area is well-loved by the people of Kyoto as a place where they come to escape the stress of daily life. It is also home to wild birds such as herons and kingfishers, as well as greenery such as cherry blossoms and willows.
The environment here is perfect for a relaxing jog or walk, playing with your children, or simply enjoying the sun magically filtered through the trees.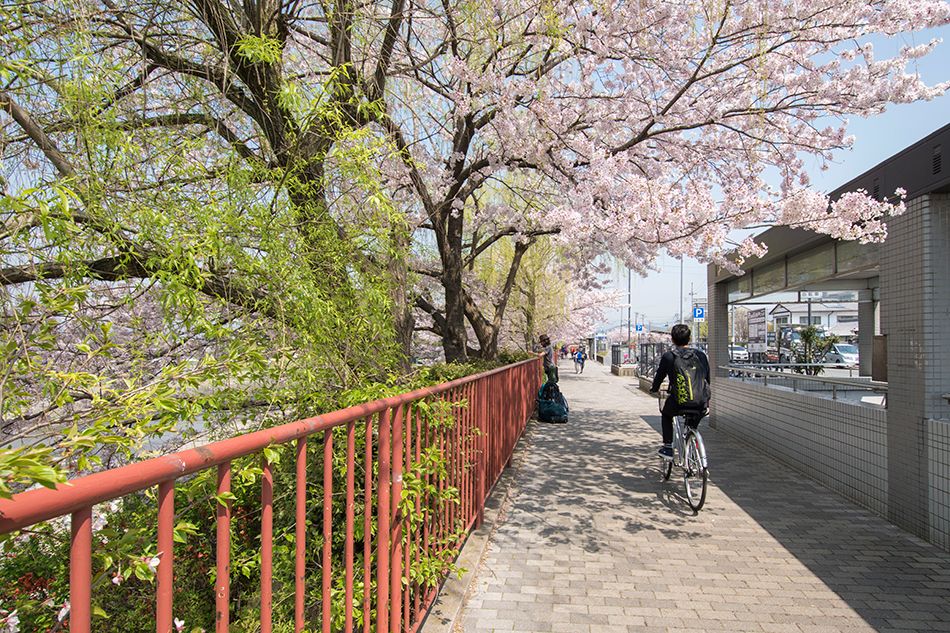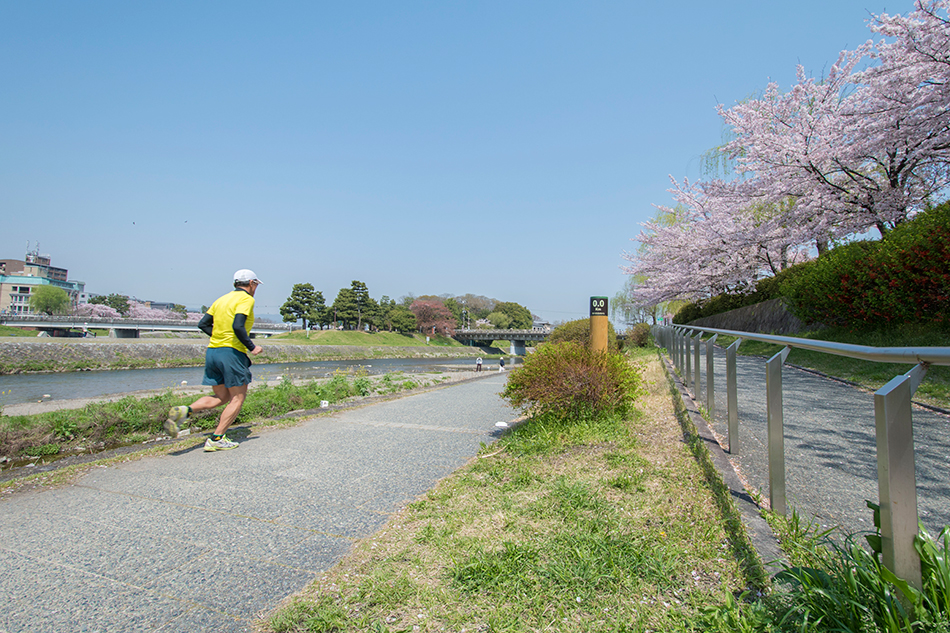 This location is a three-minute walk from Demachi-Yanagi Station on the Keihan Oto Line.
It is convenient not only for Kyoto's central districts but also for travelling toward Osaka (Yodoyabashi).
The trip from starting station Demachi-yanagi to the Yodoyabashi terminal in Osaka is just 58 minutes on the Limited Express.

The area around the station, complete with a bakery, restaurants and cafes, a shopping street offering the full range of daily necessities, financial institutions, etc., is a highly convenient place to live.
The property location also offers easy access to such sightseeing spots as the Kuramadera temple, Kifune shrine, and Mt. Hiei from Demachi-Yanagi Station of the Eizan Electric Railway.
To tour the Ohara area including the Sanzen-in temple, take the Kyoto Bus from Demachi-Yanagi Station to Ohara.
»Click here for a schedule of bus departures from Demachi-Yanagi Station.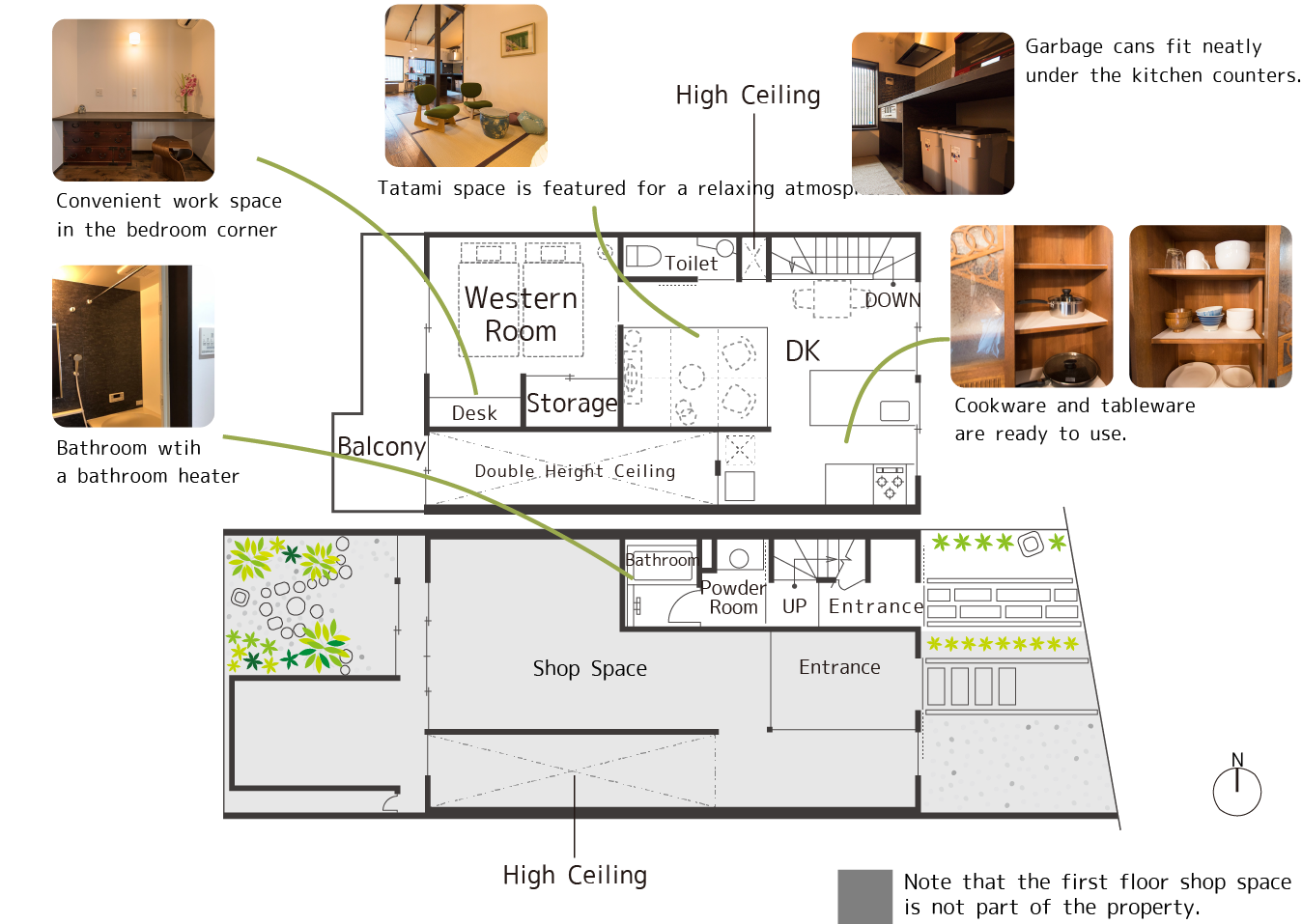 Photo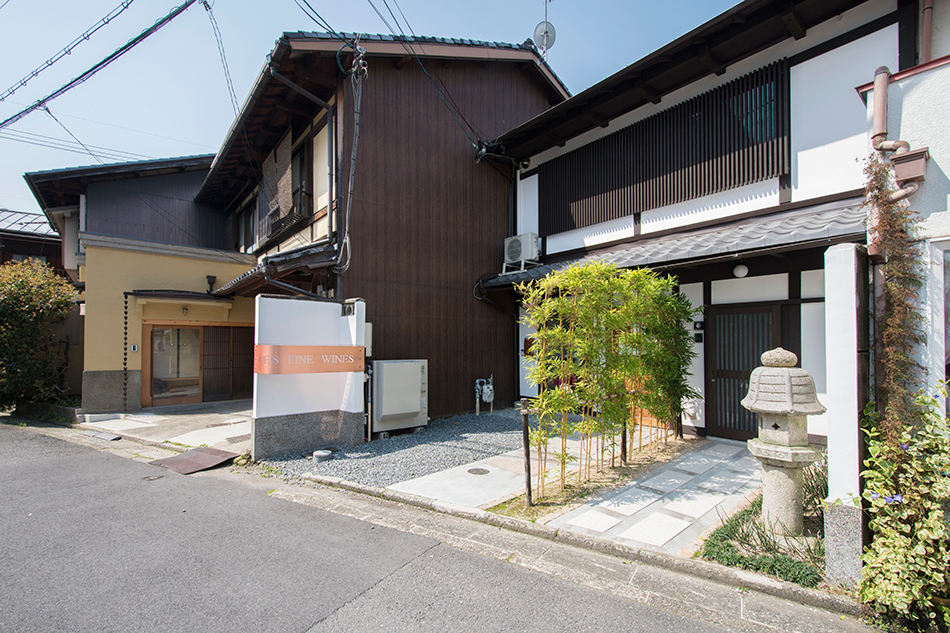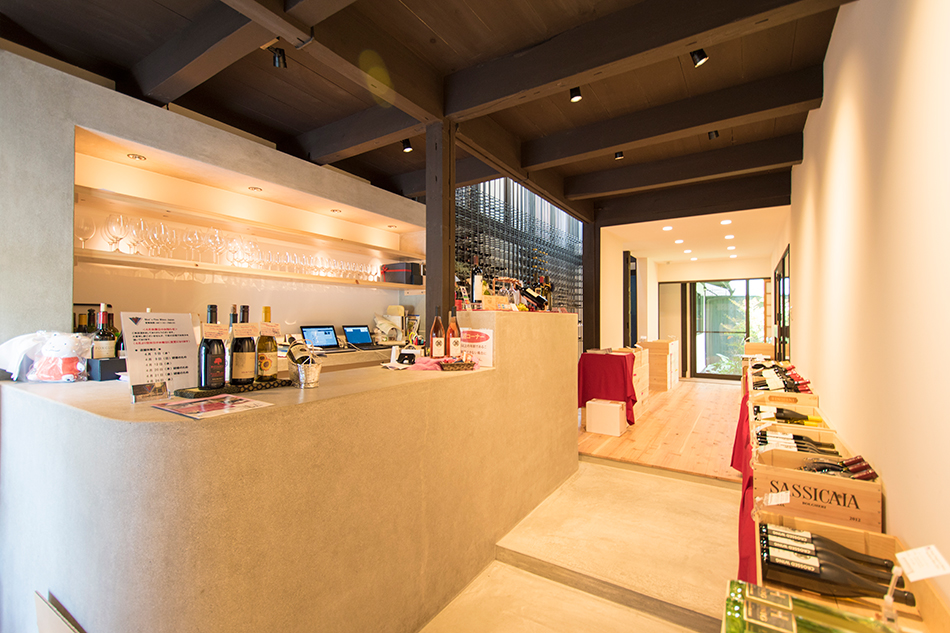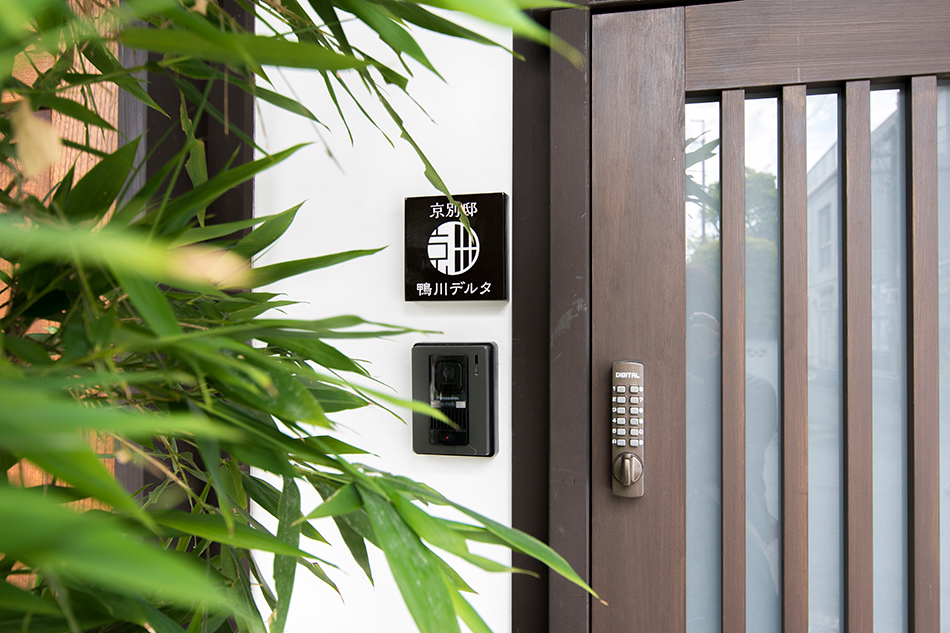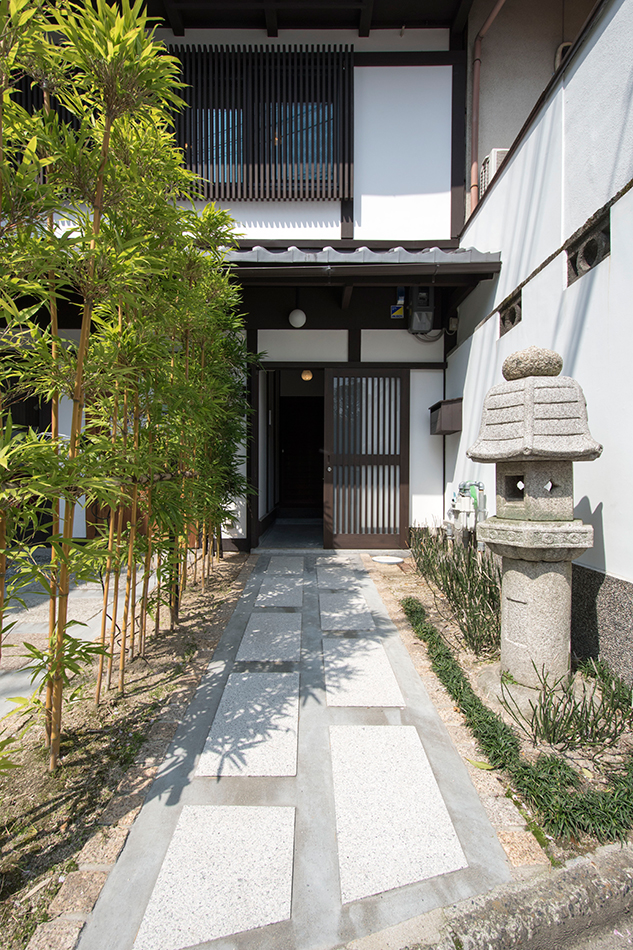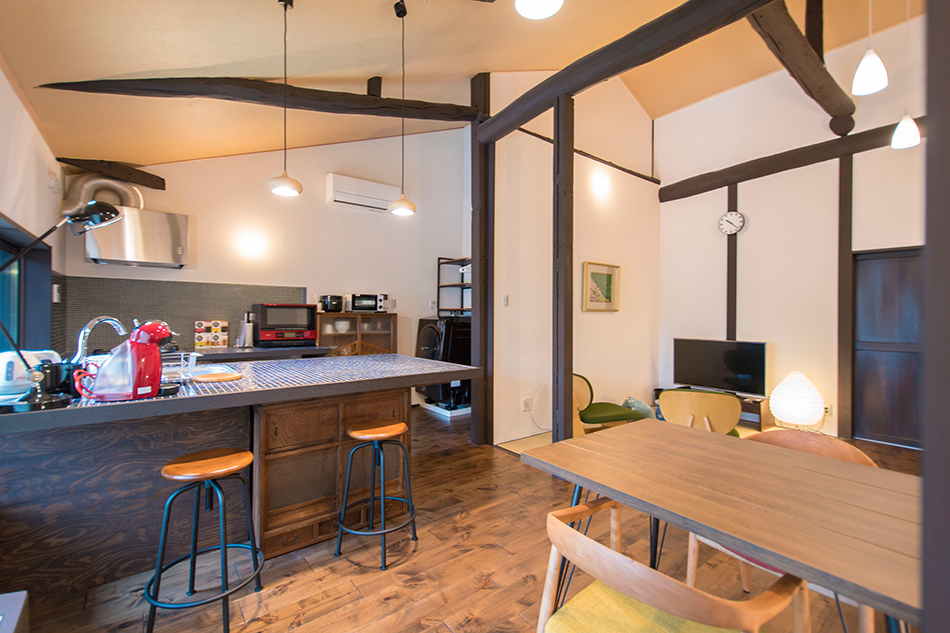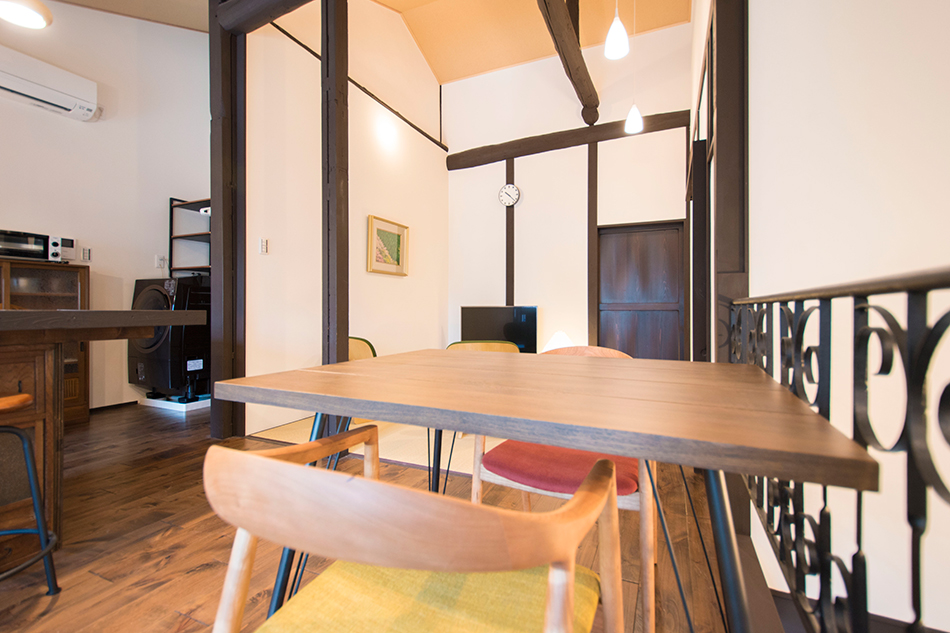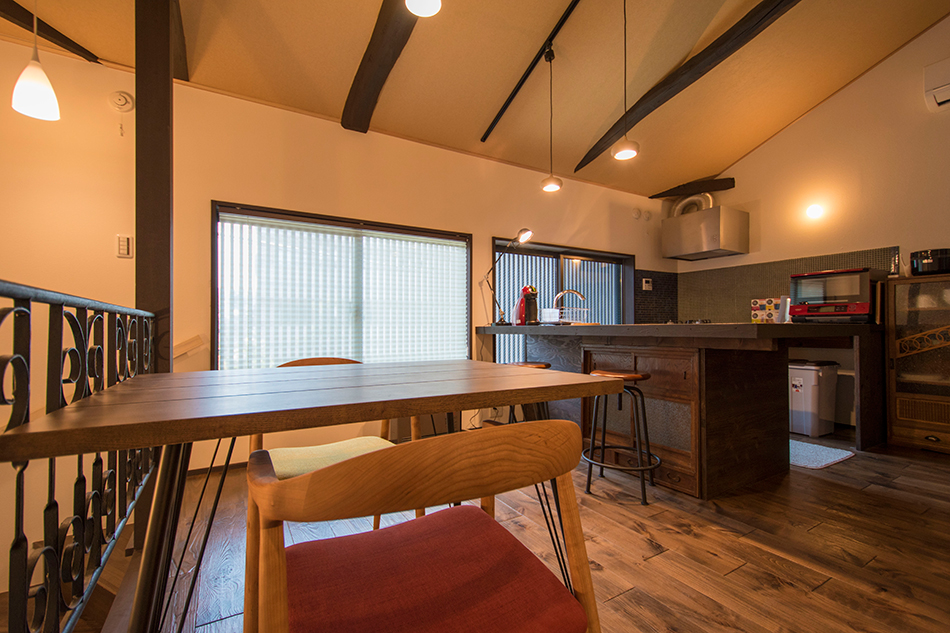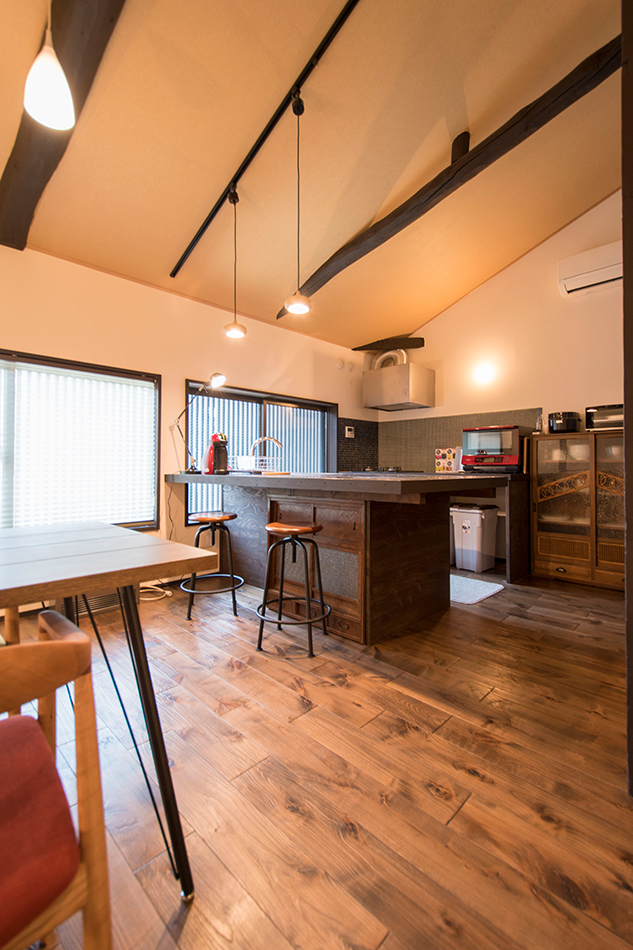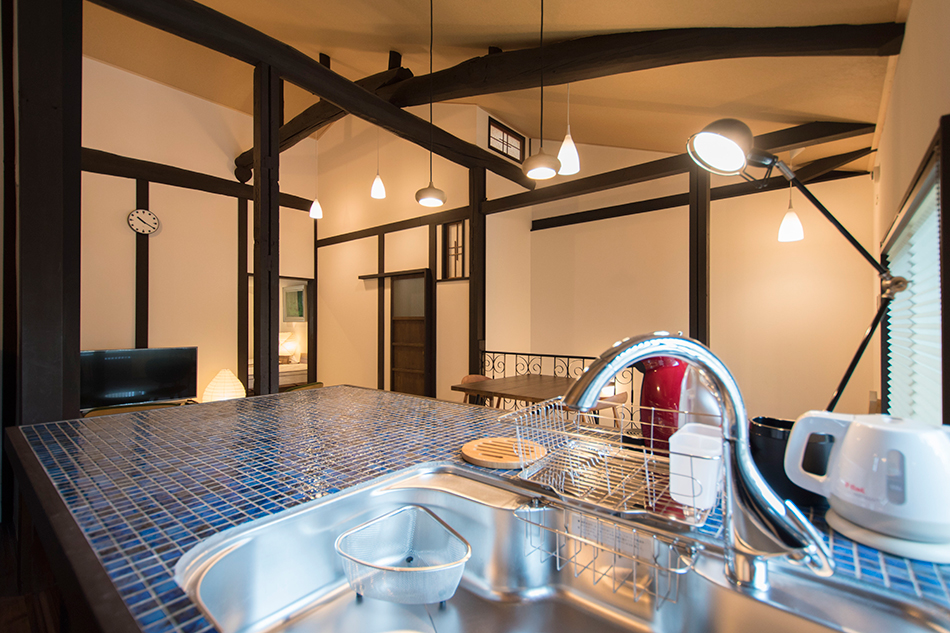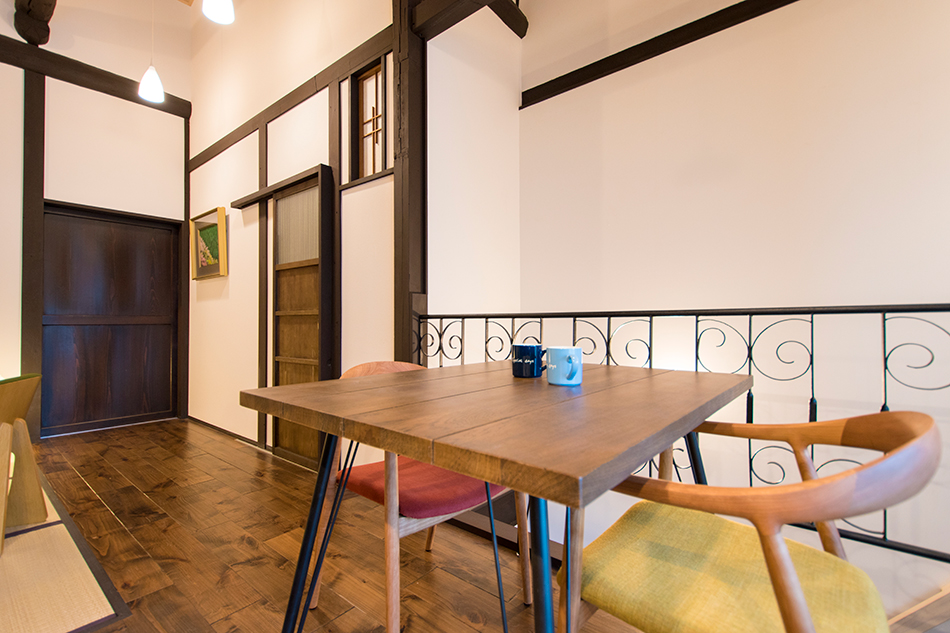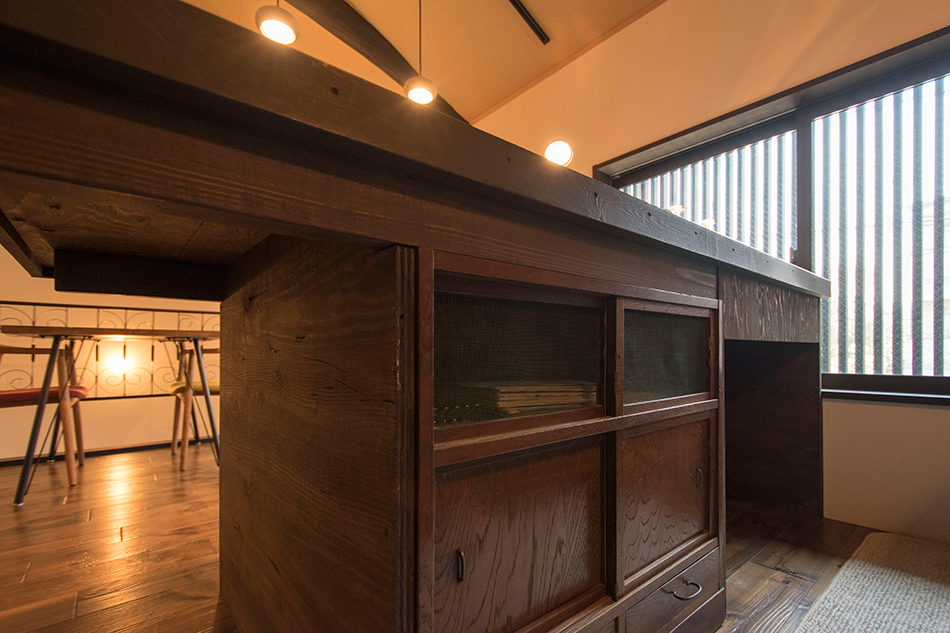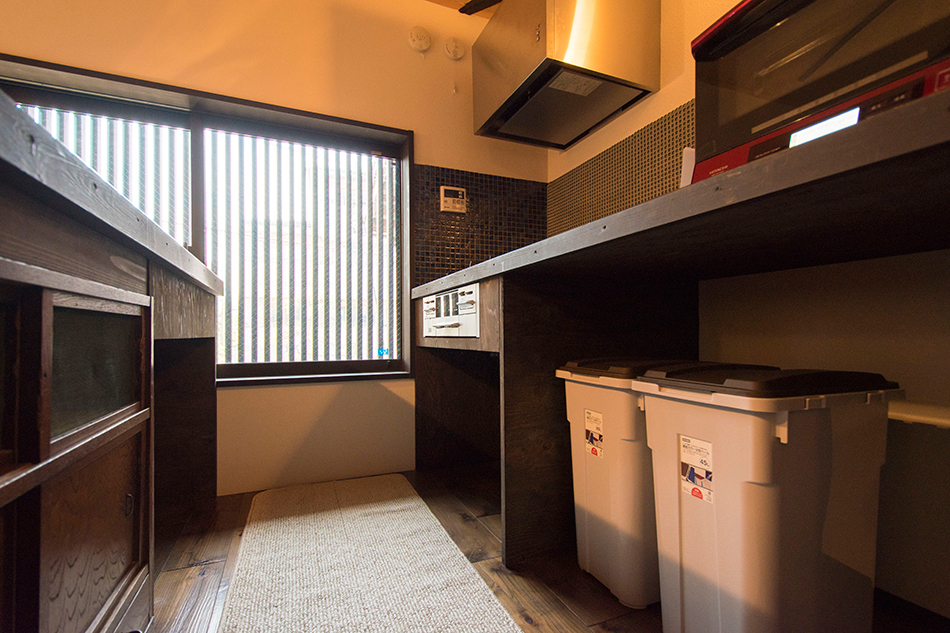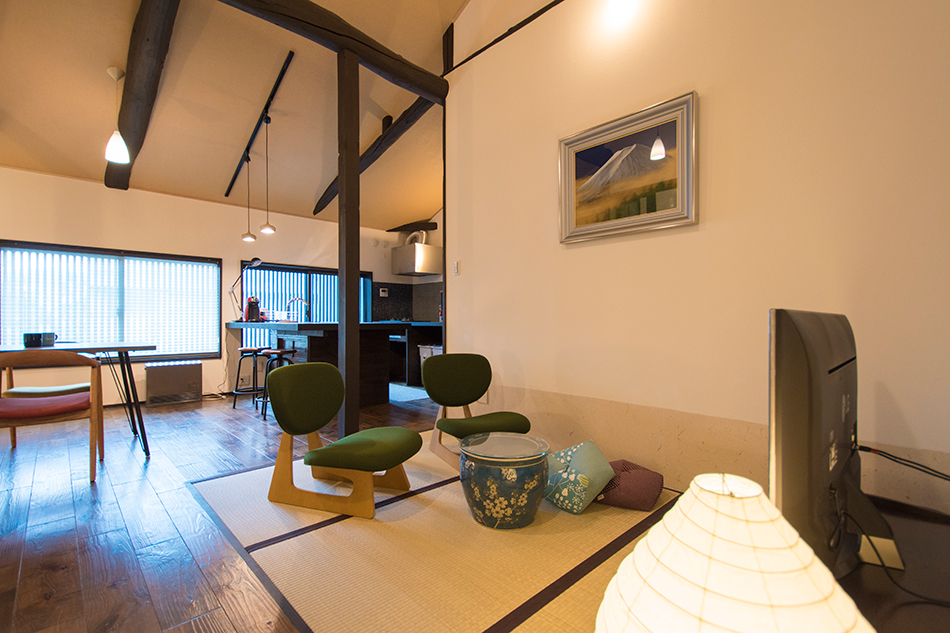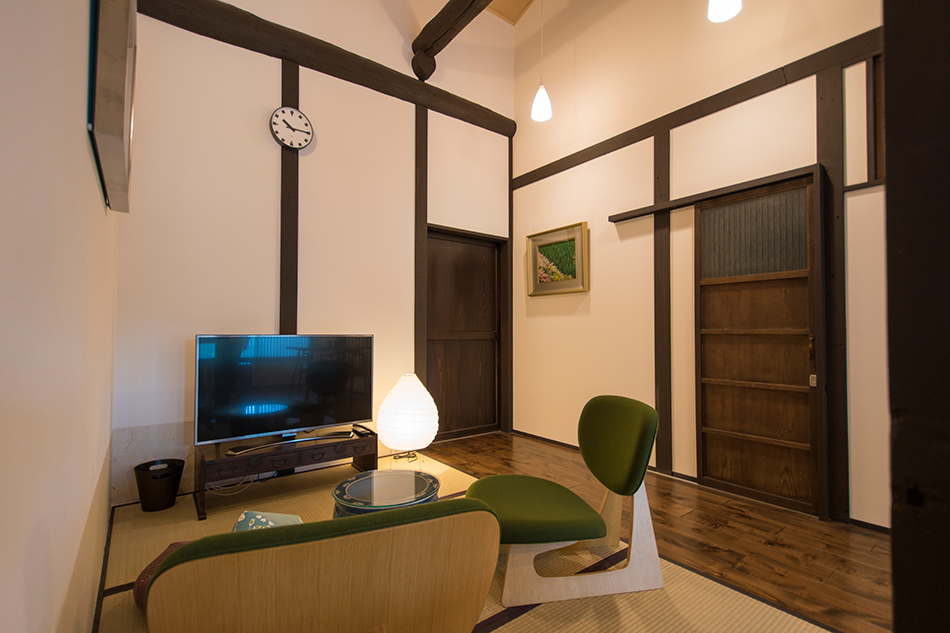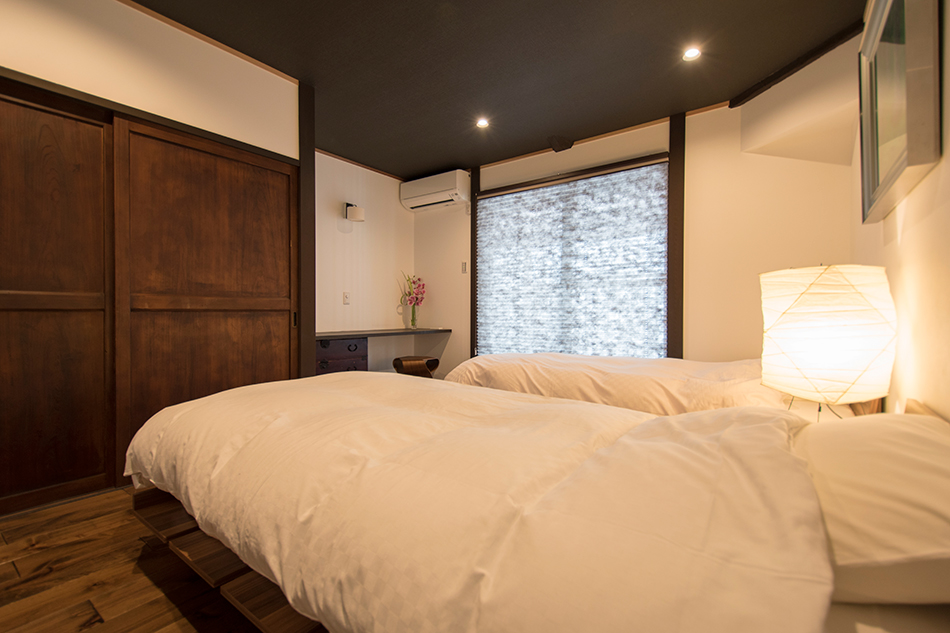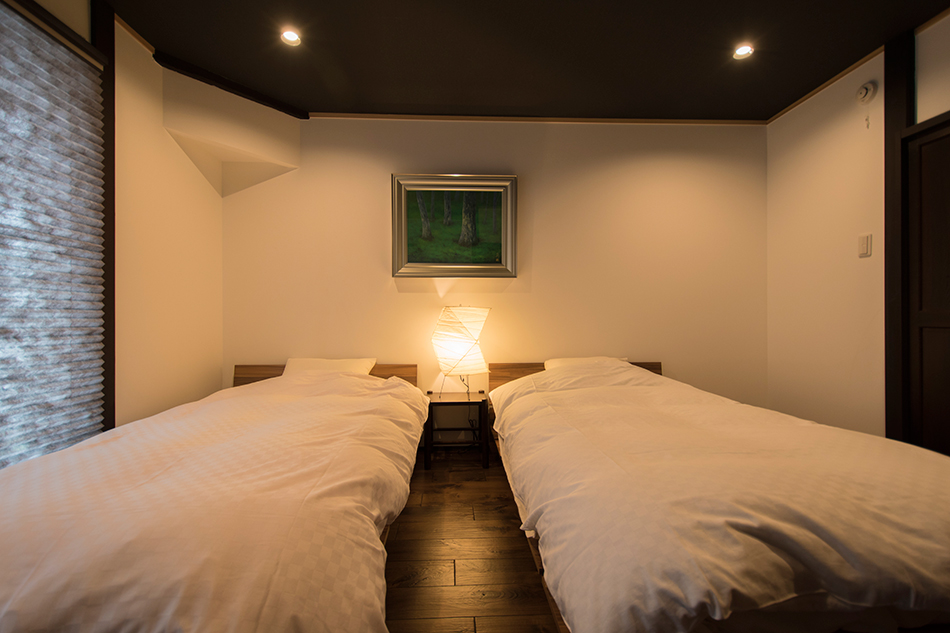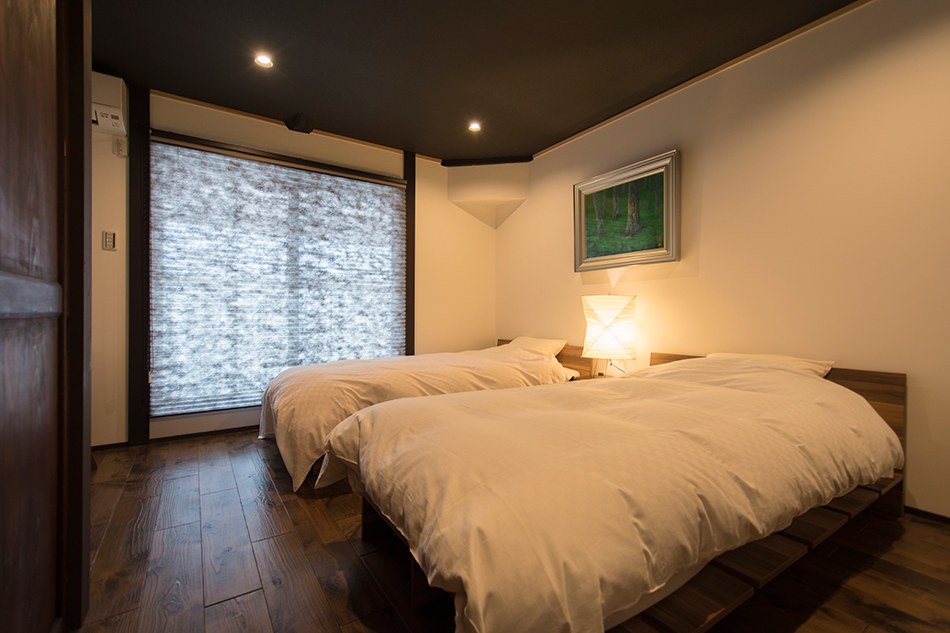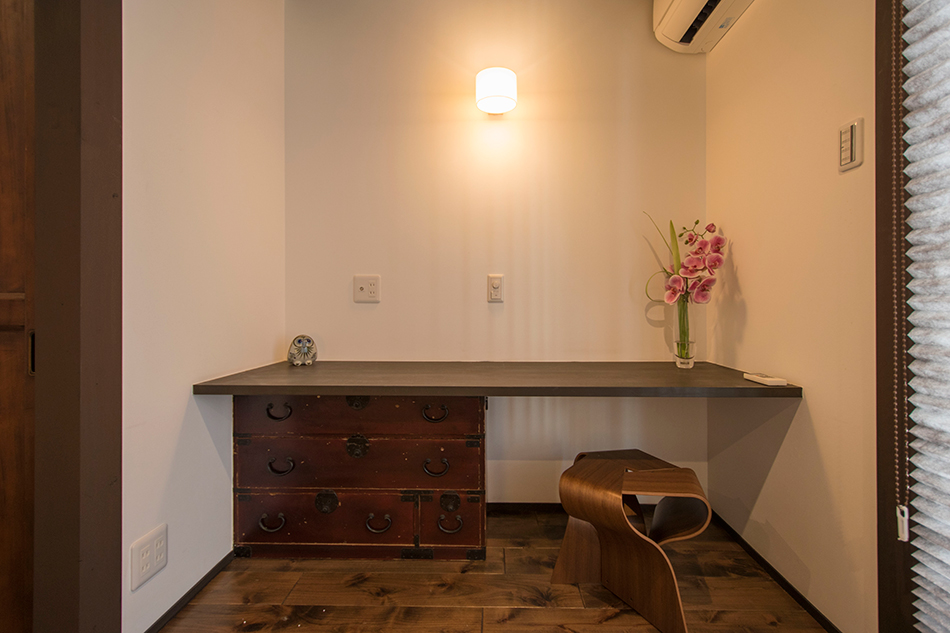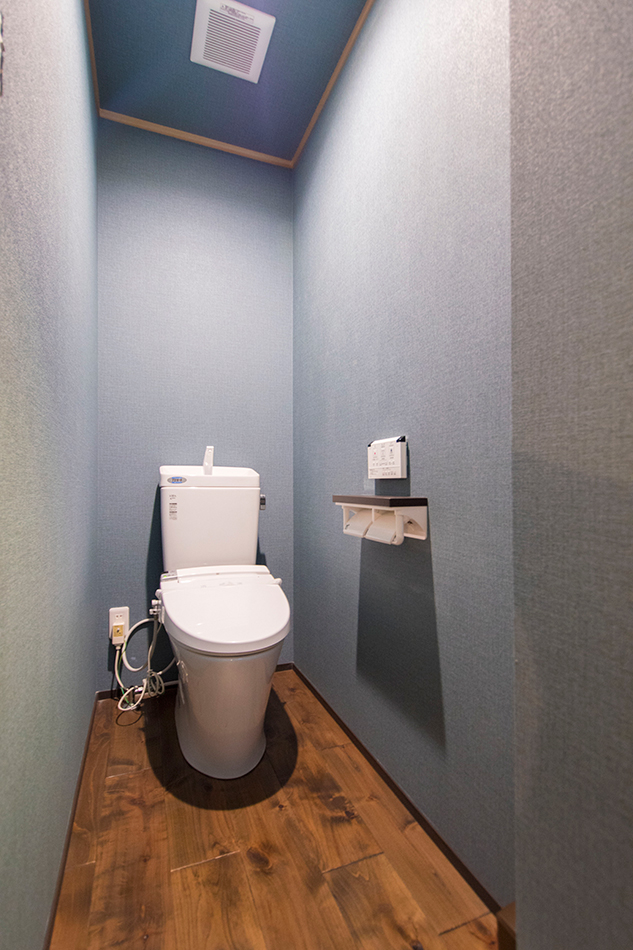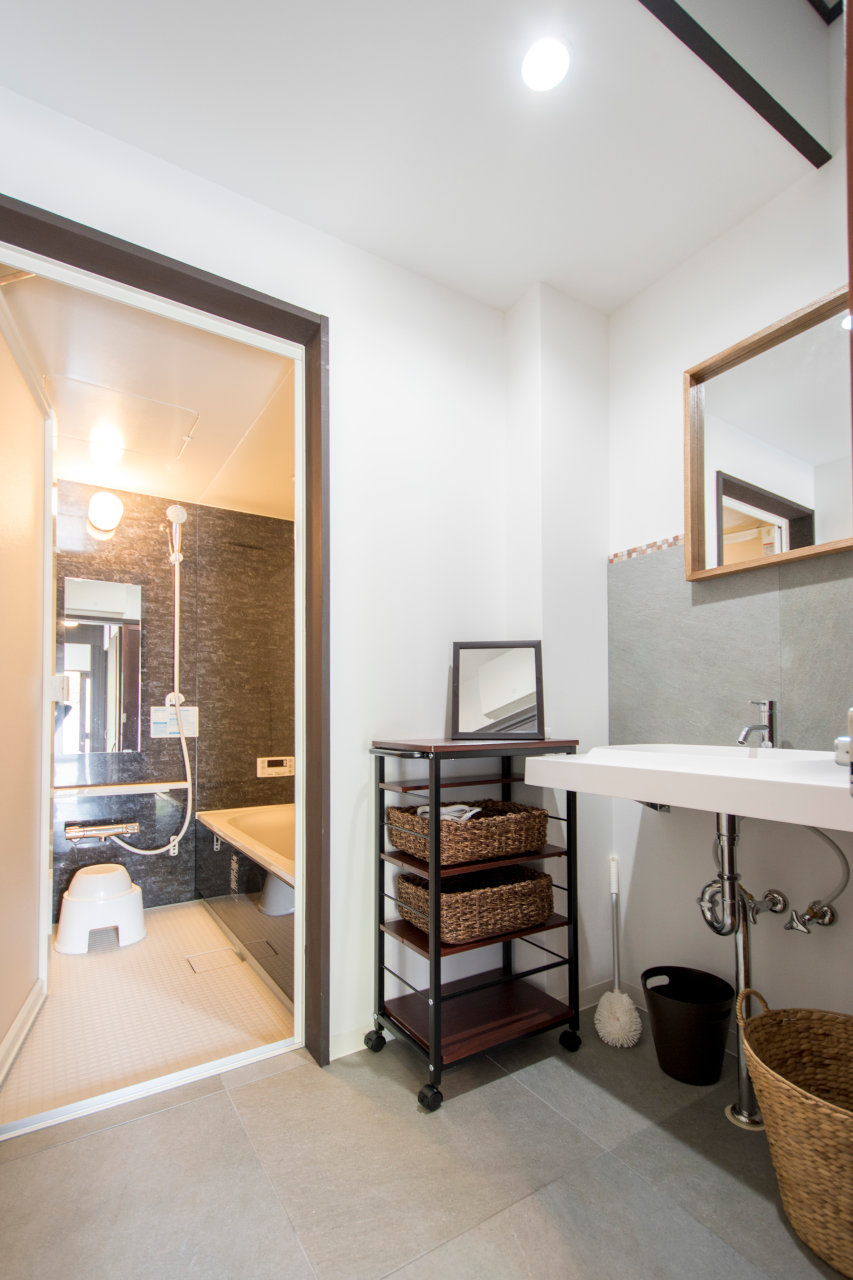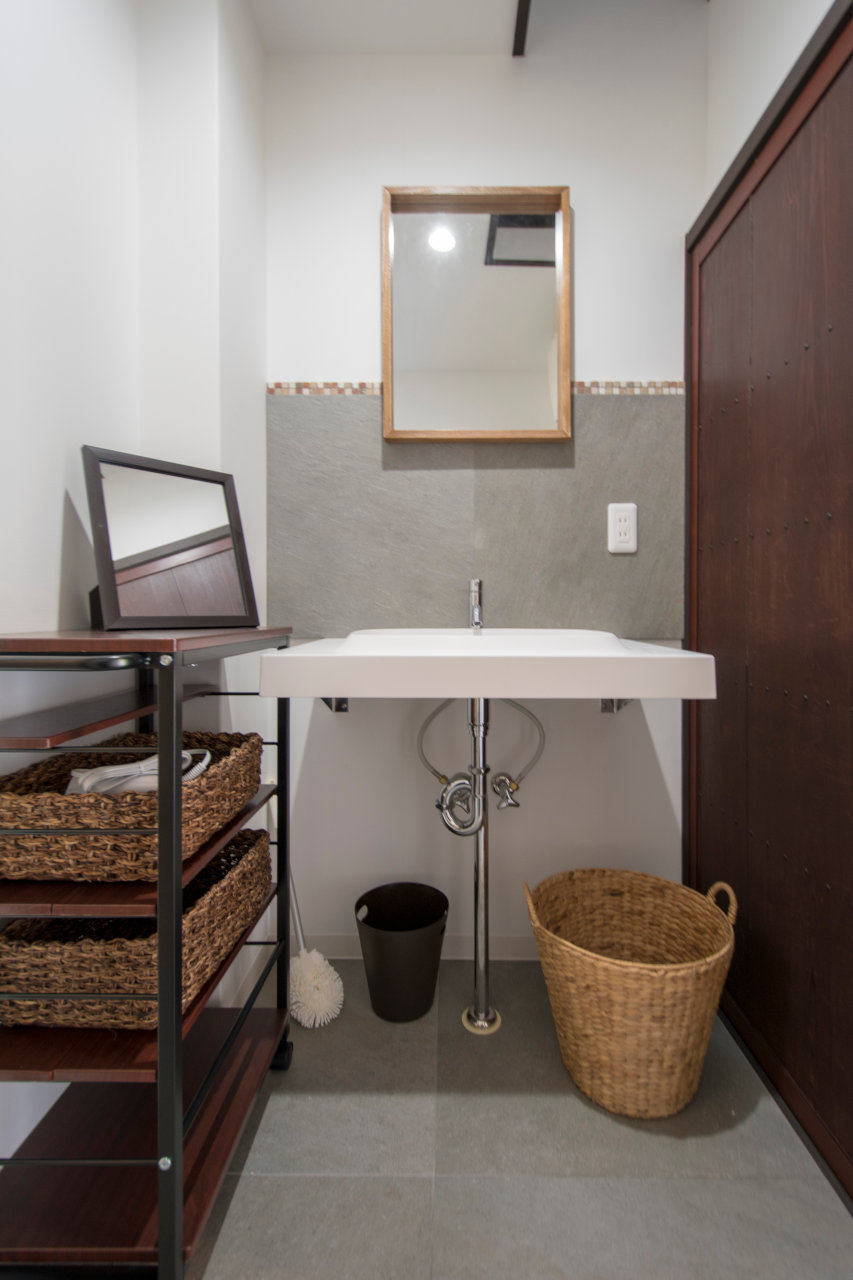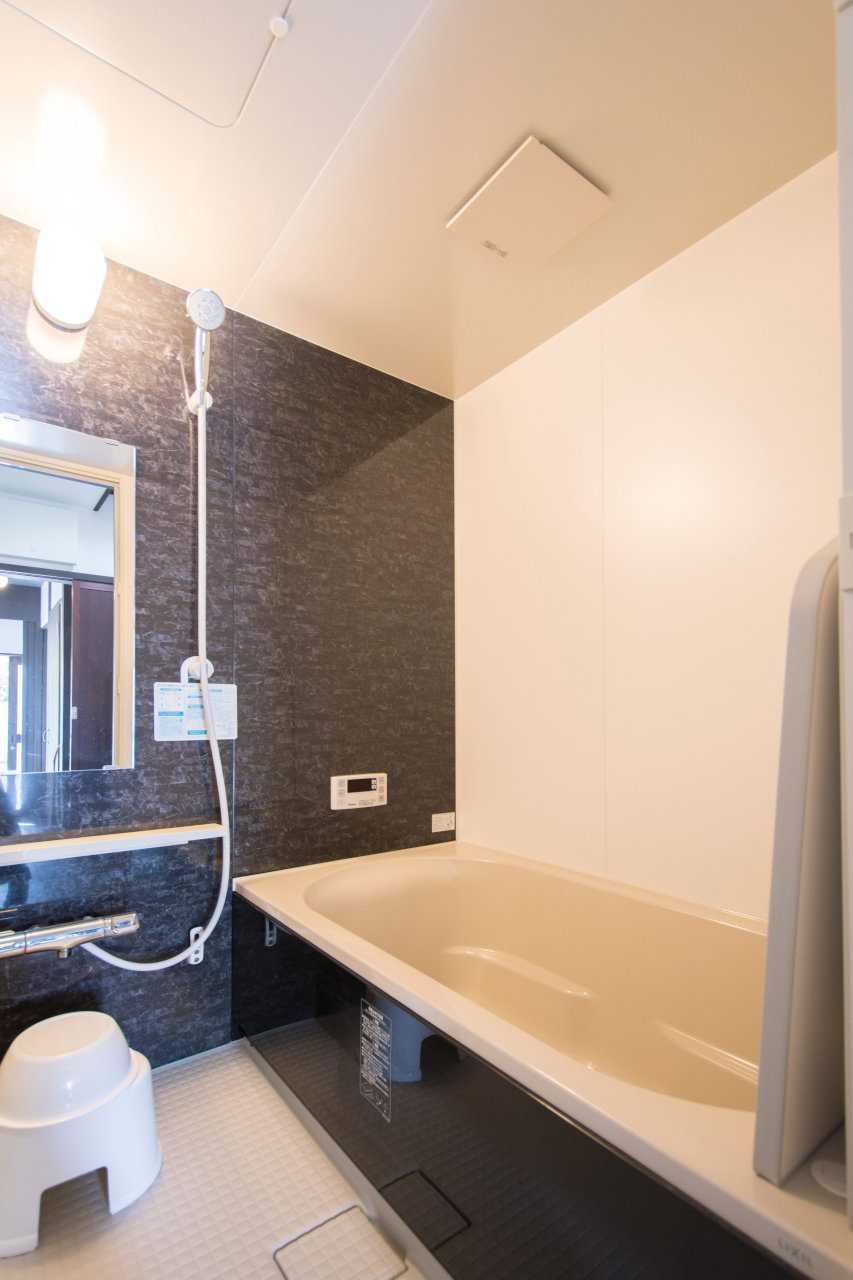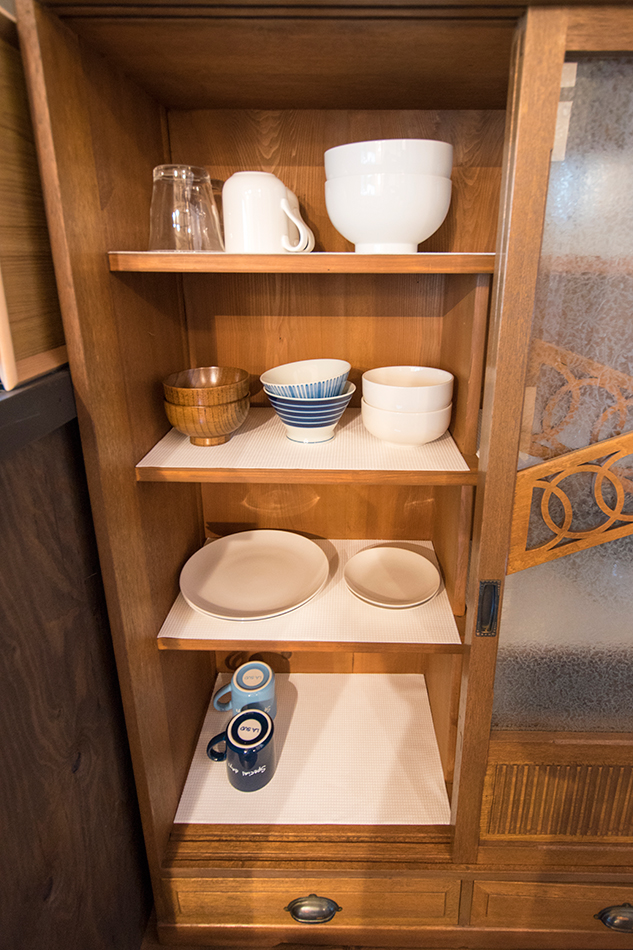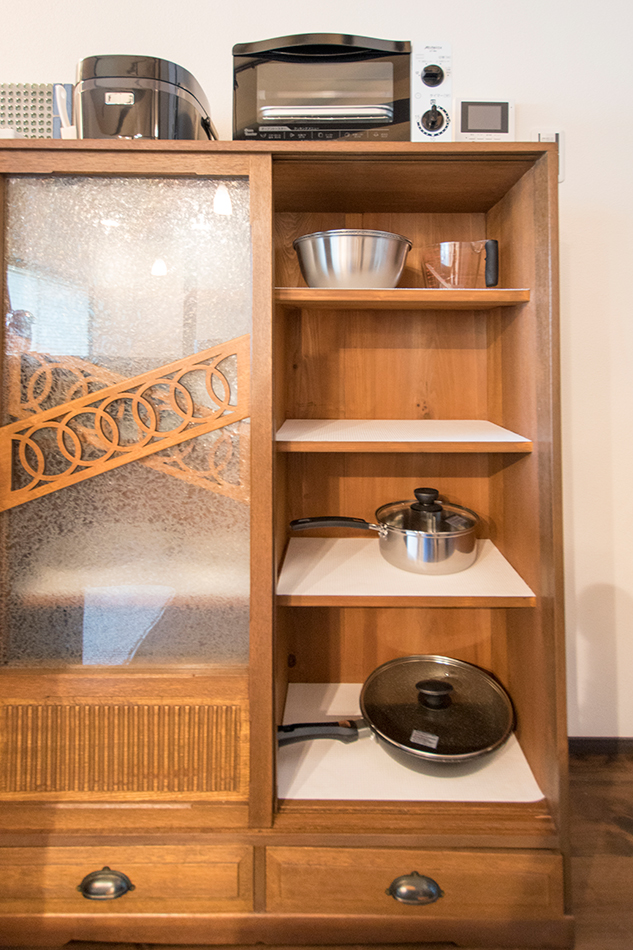 * The beddings in photos are the examples when an optional Comfort Service is applied.
Map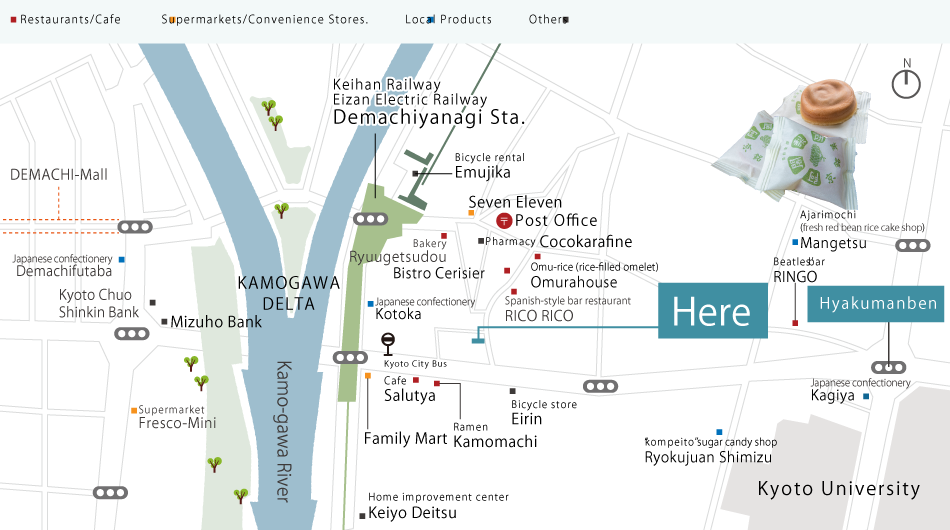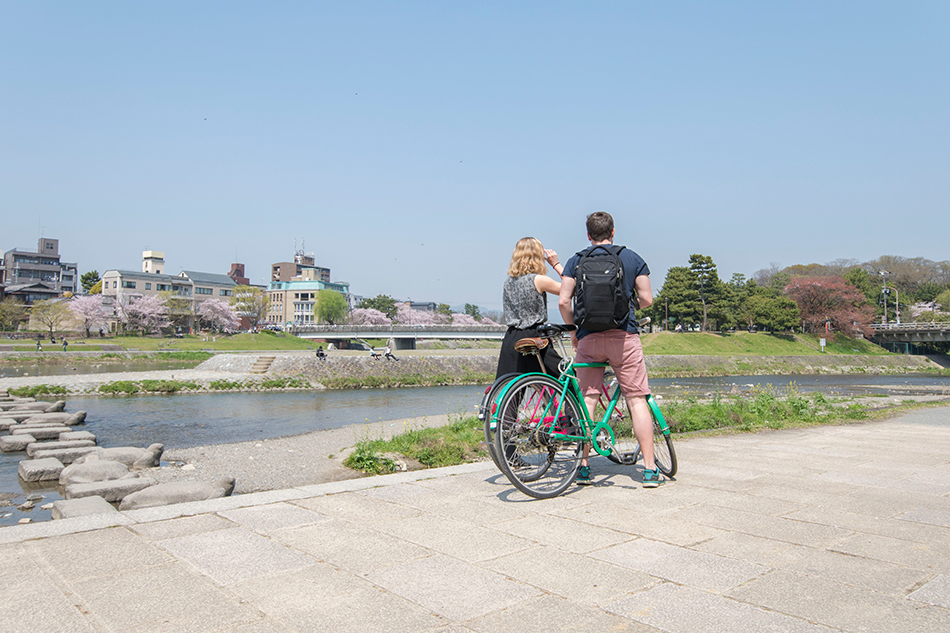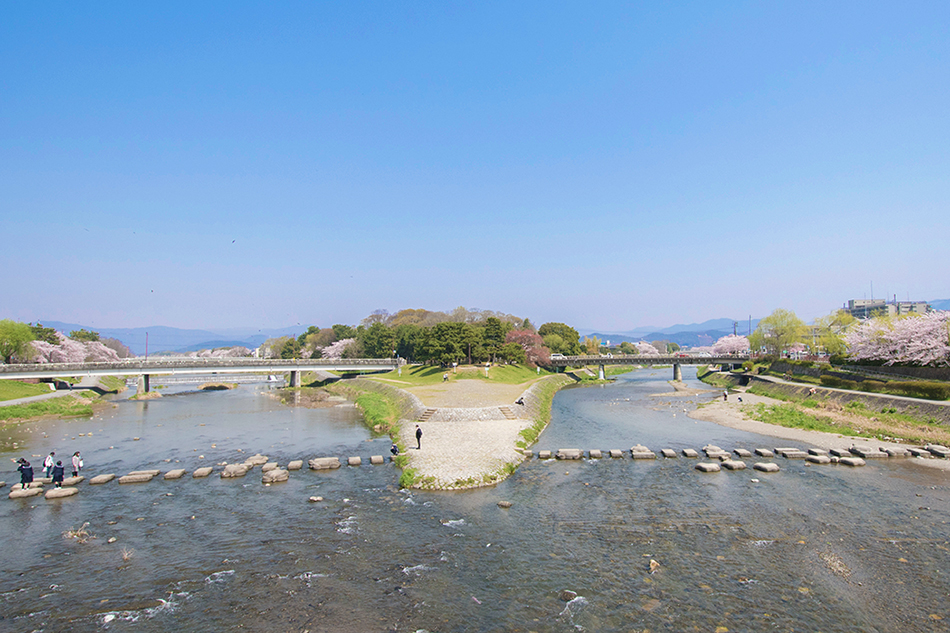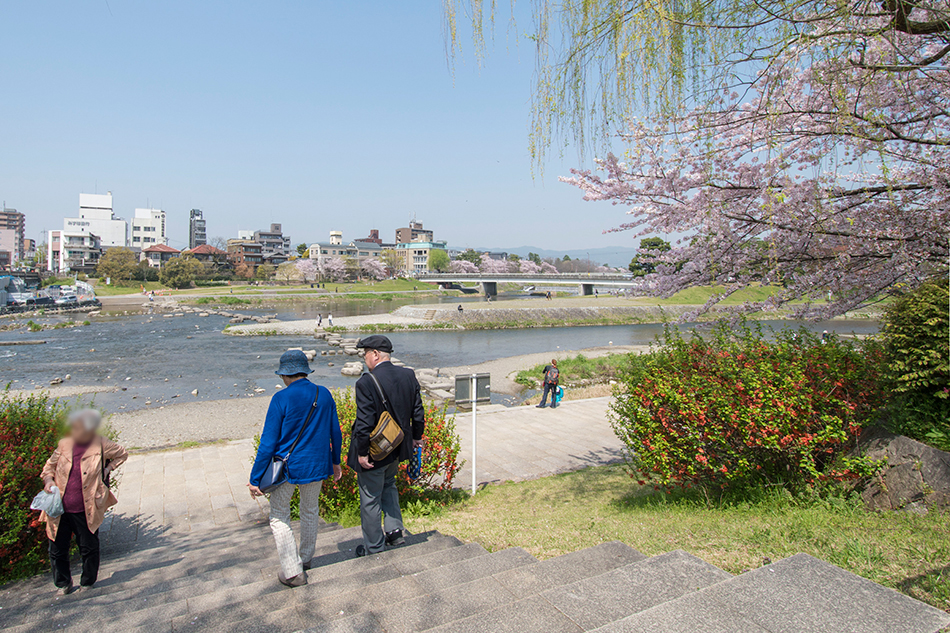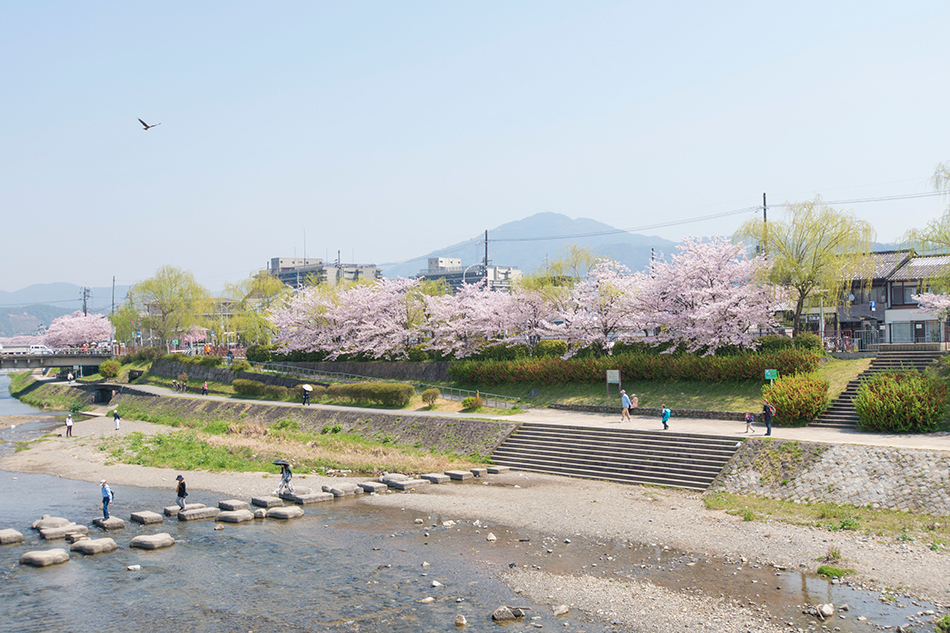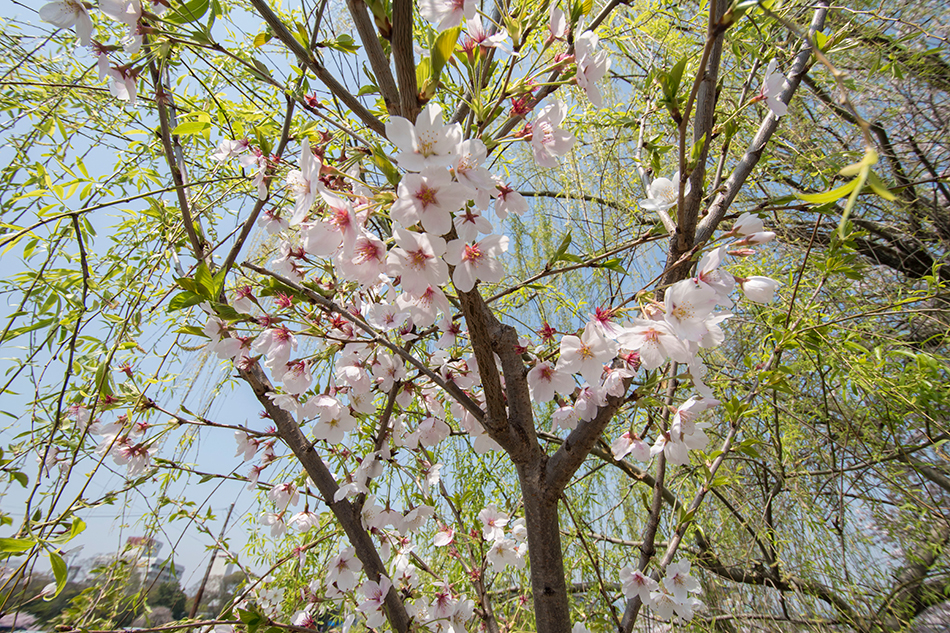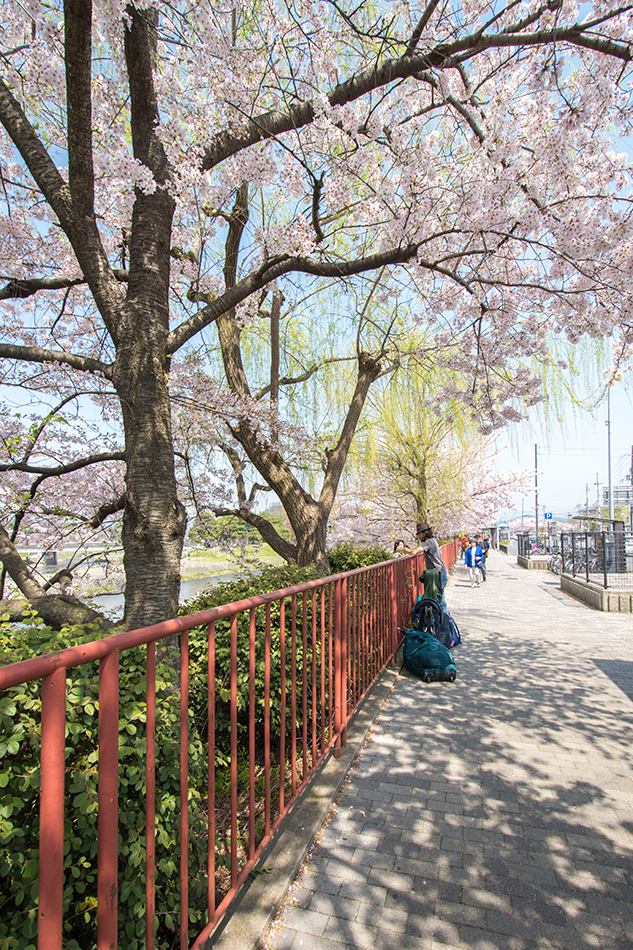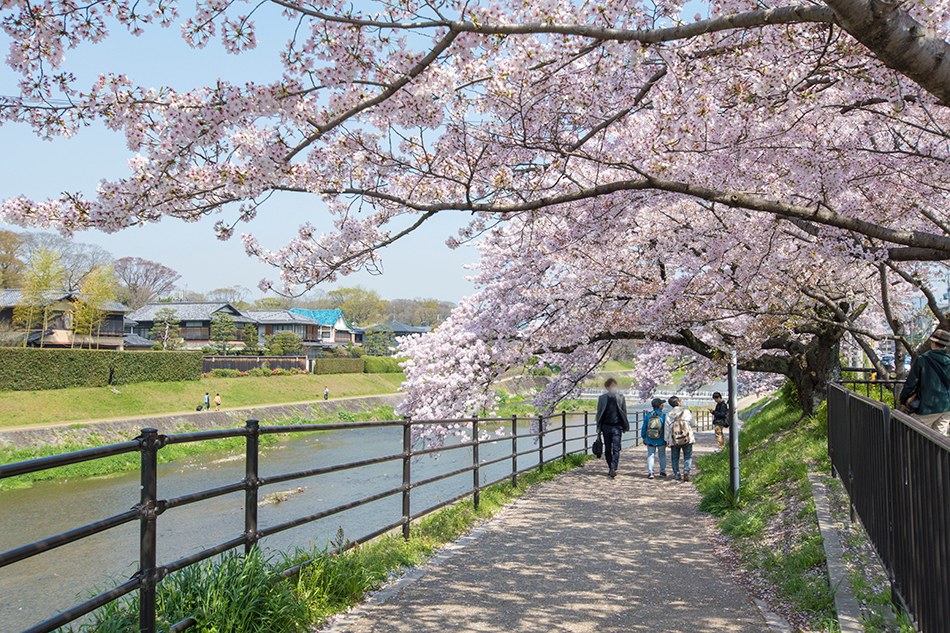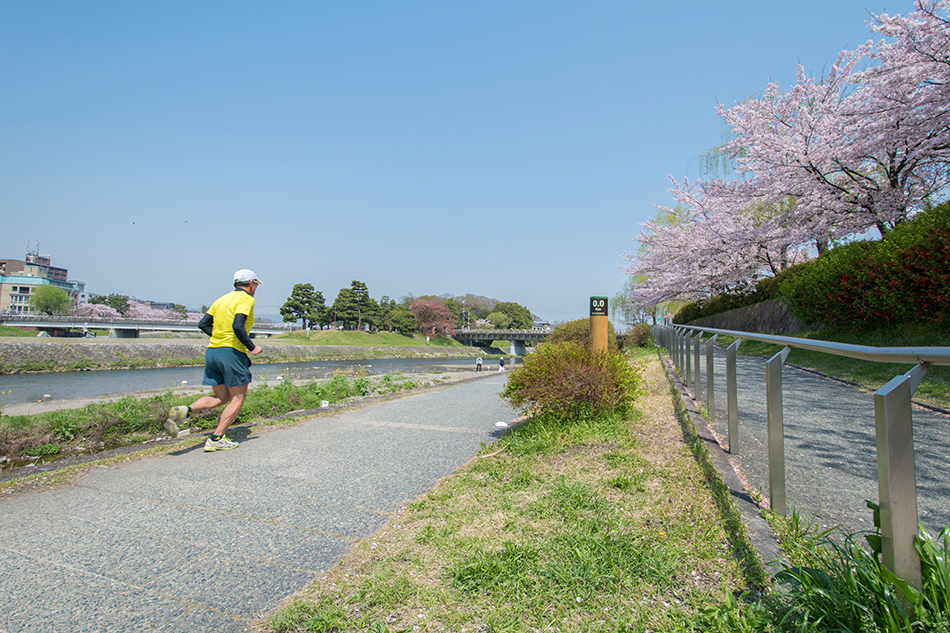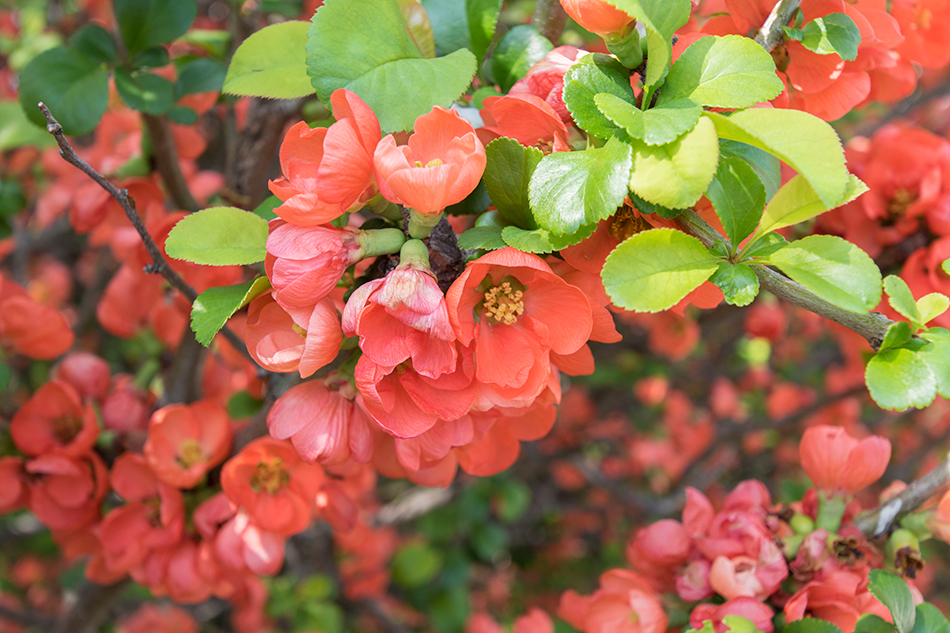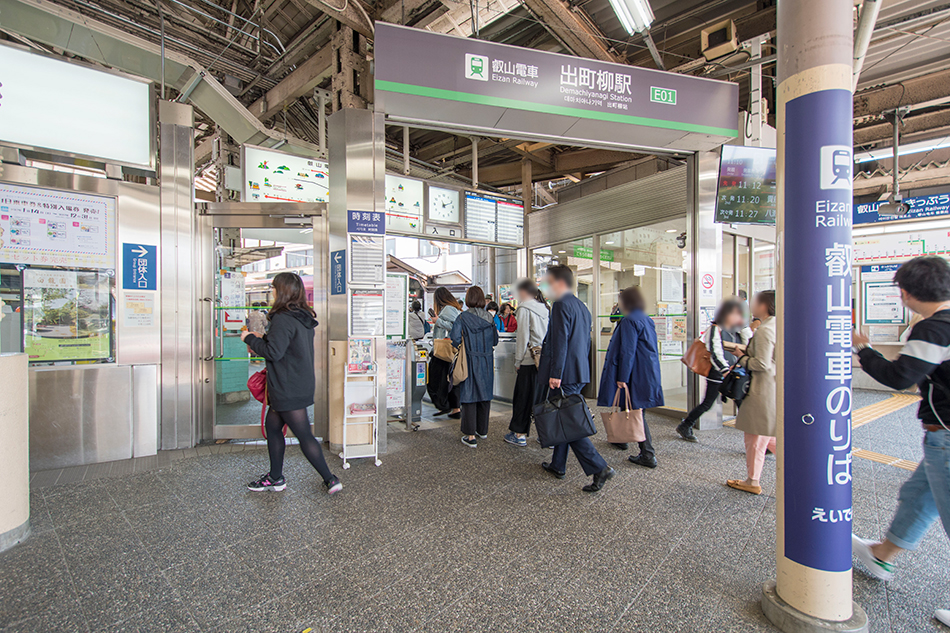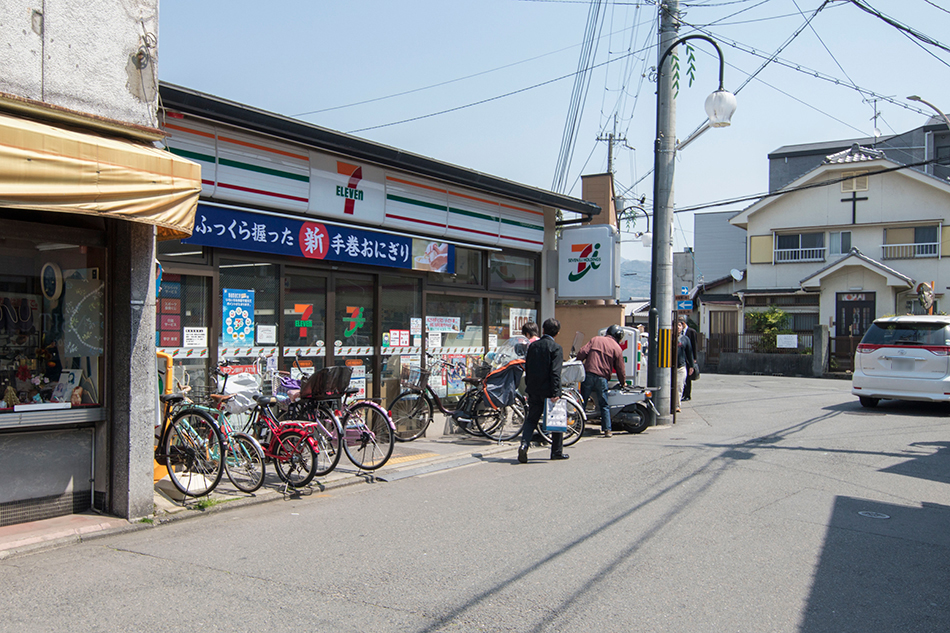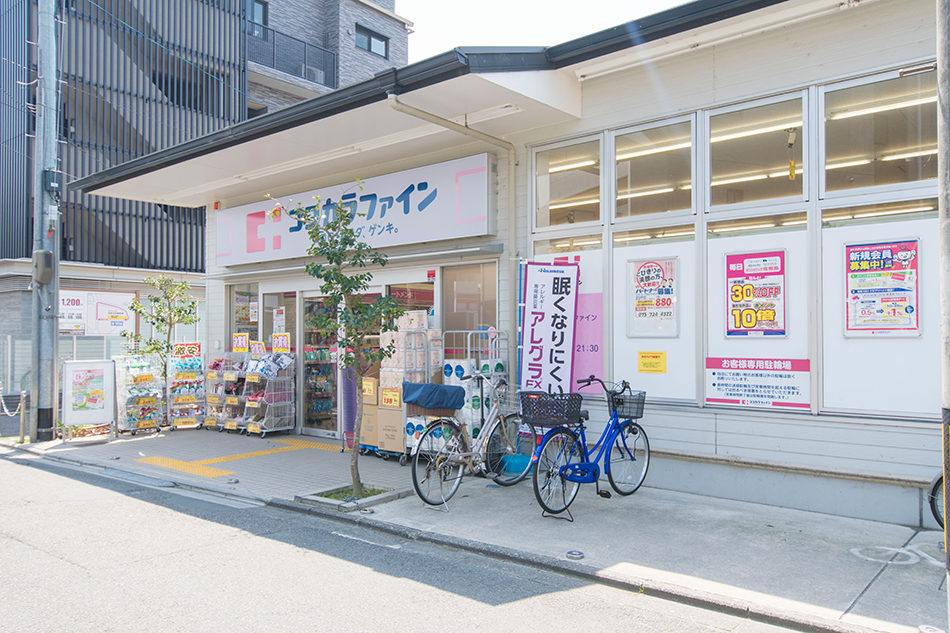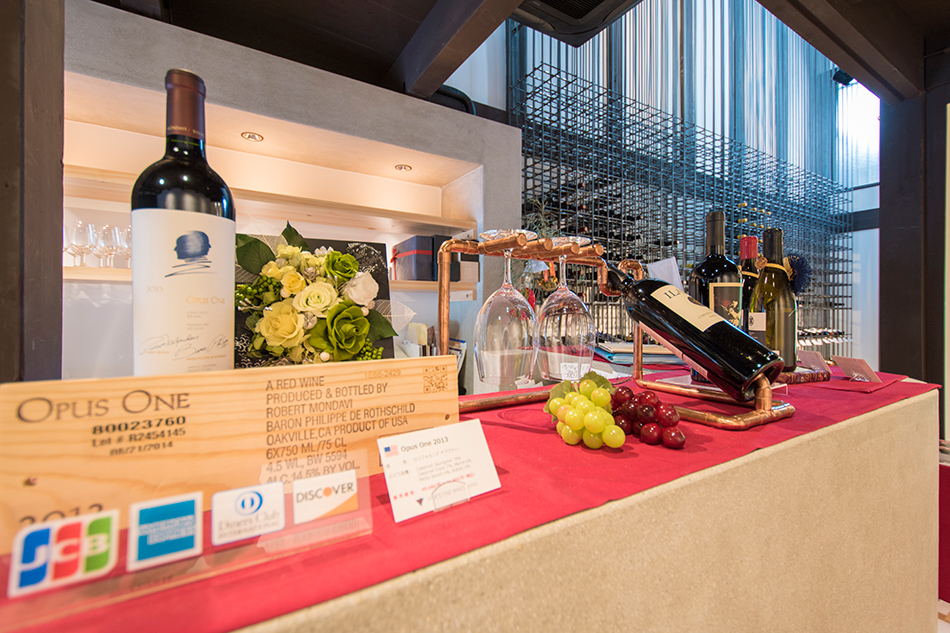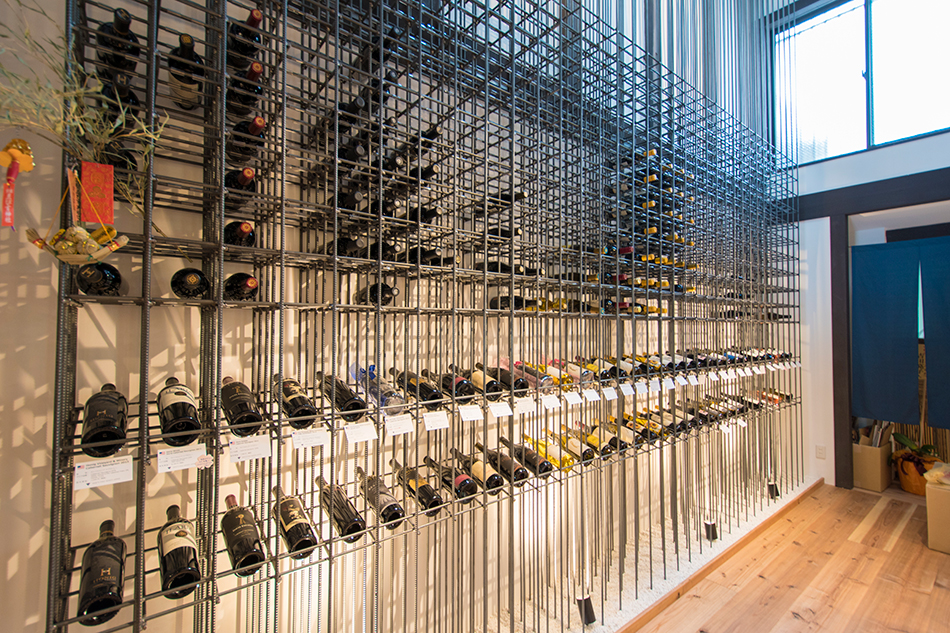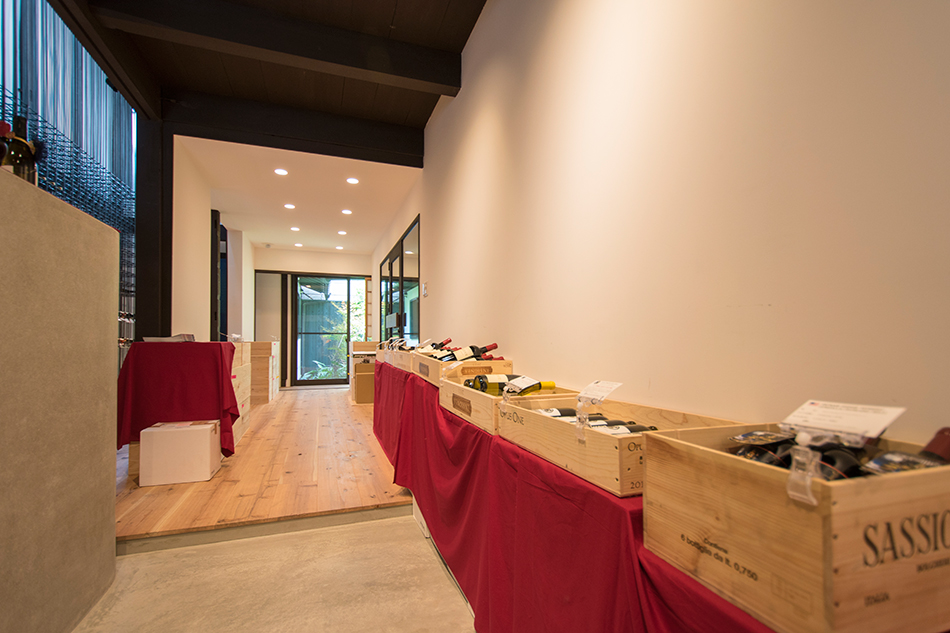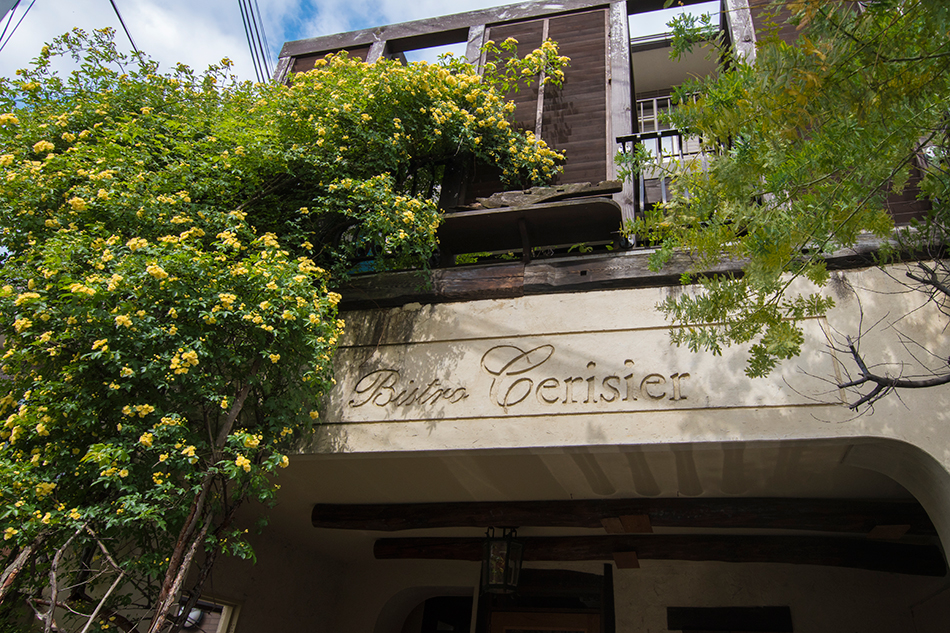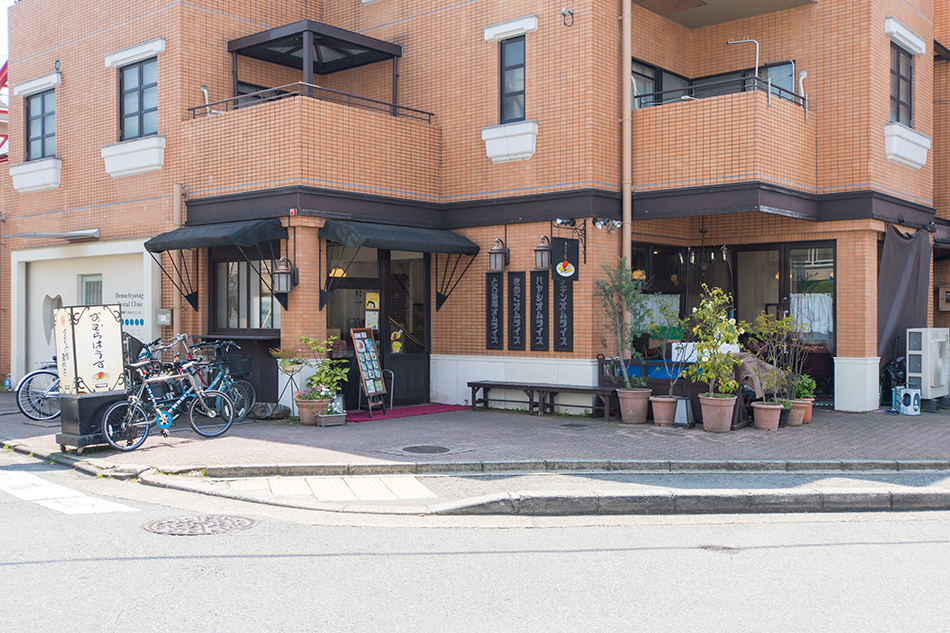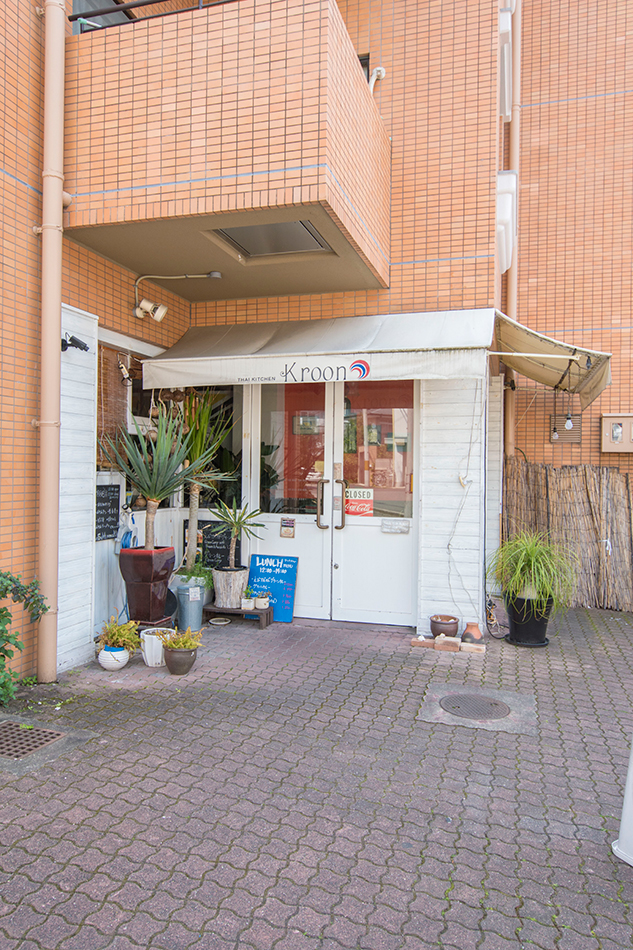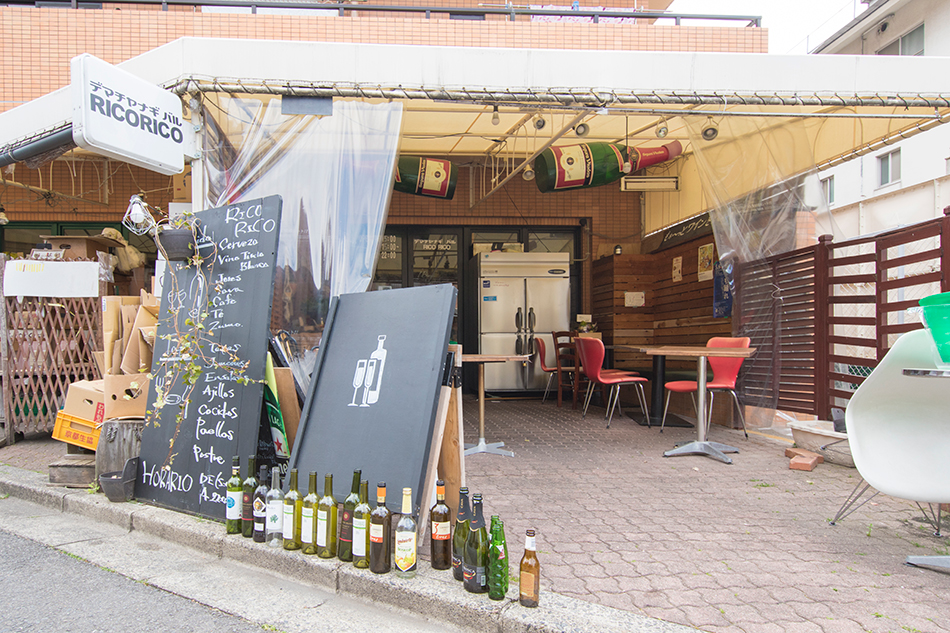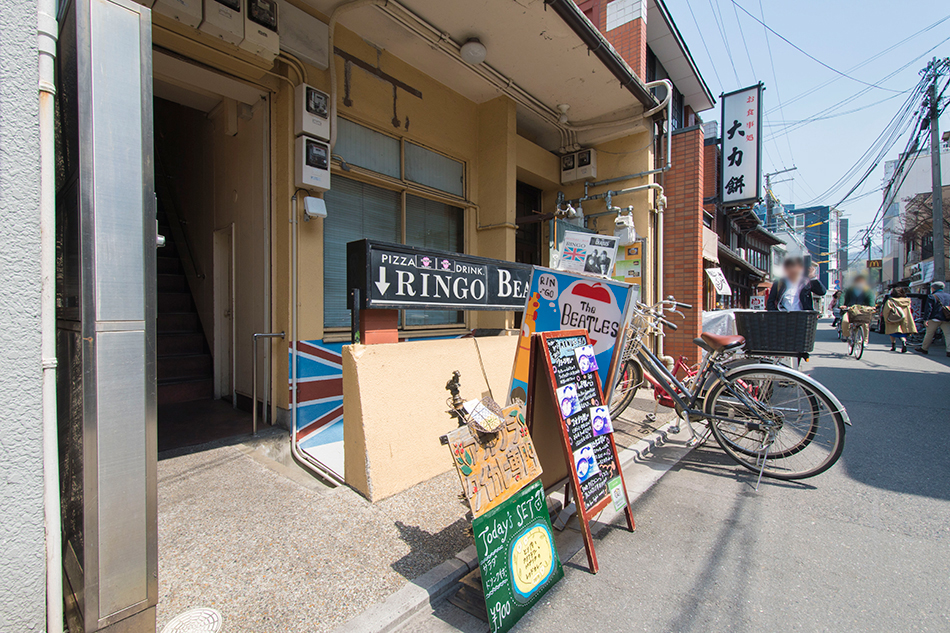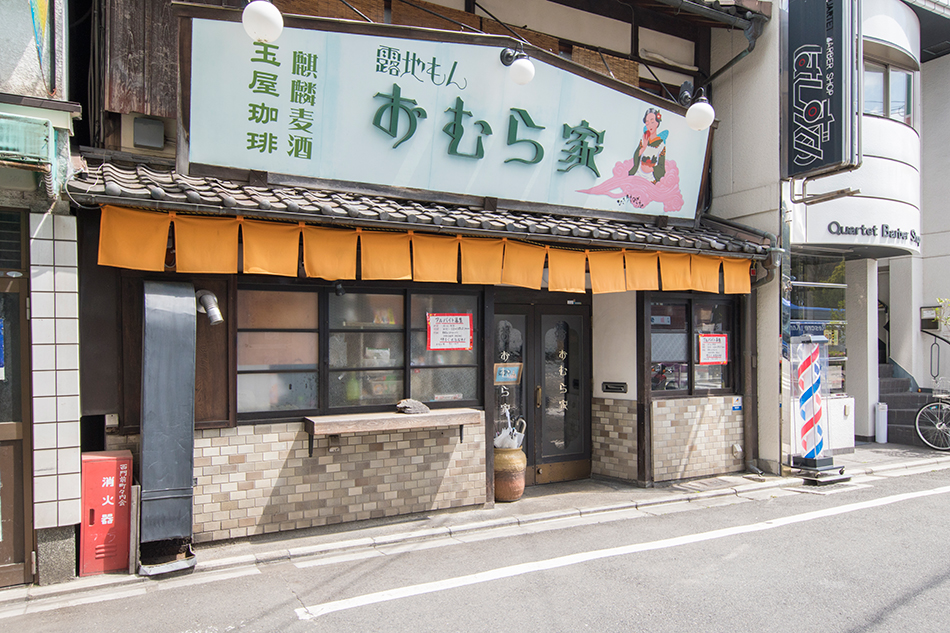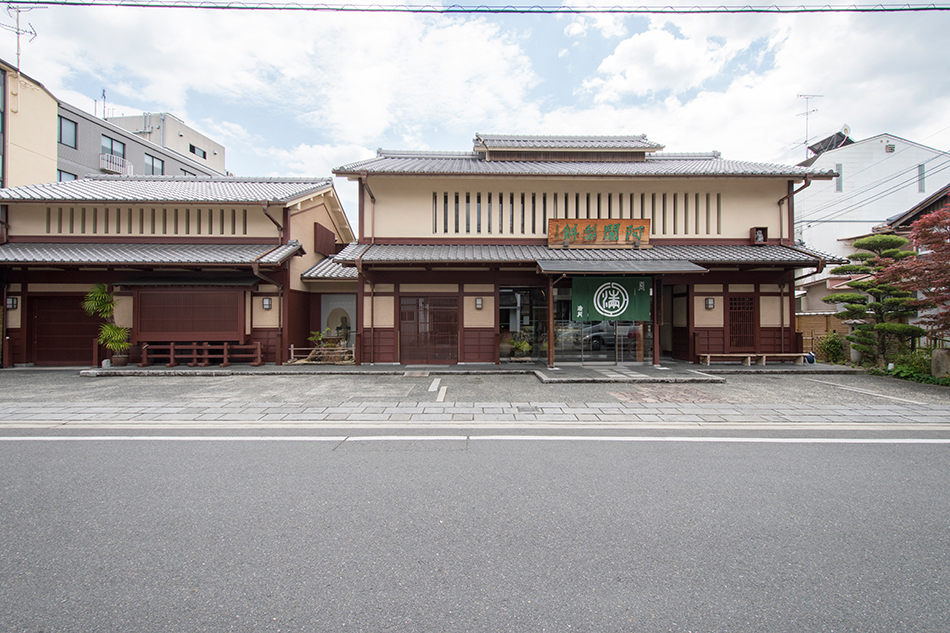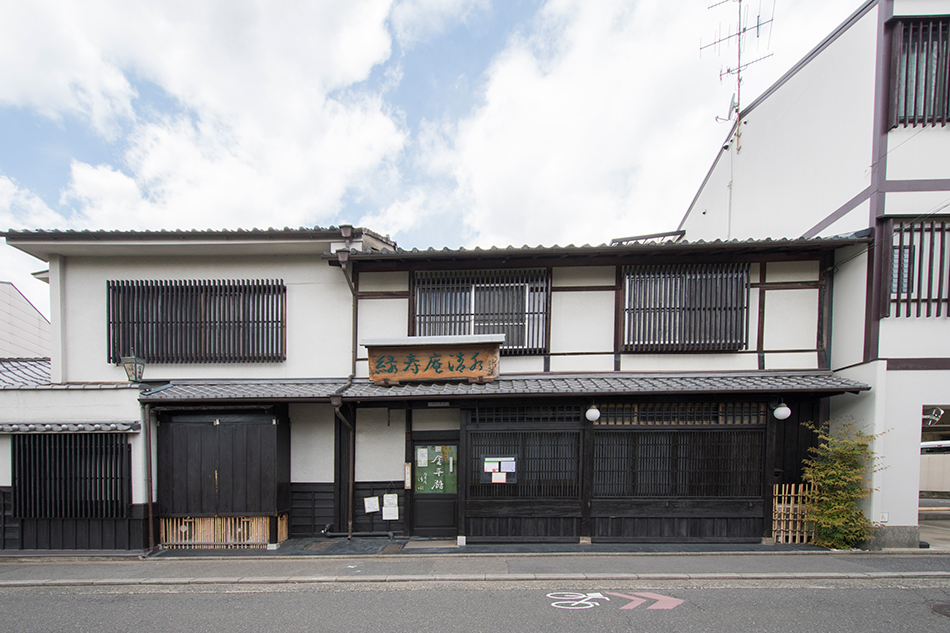 Amenities
| | |
| --- | --- |
| Electronics | TV/Refrigerator/Freezer/Rice Cooker/Electric Kettle/Toaster Oven/Microwave Oven/Hair Dryer/Washing Machine/Clothes Iron/Ironing board/Vacuum Cleaner/Heating/Fan etc. |
| Furniture | Dining Table etc. |
| Amenities | Cleaning Tools/Cooking Utensils/Tableware etc. |
| Internet | Free Wi-Fi |
| Parking | Bike parking space available. Nearby coin parking lot available for cars. |
* Some of the accommodations have beds, but beddings are not provided.
We recommend utilizing the optional Comfort Service (includes bedding) or house keeping services.
* Amenities may differ depending on accommodations. Please ask our staff for the details.
Rates&Conditions
Rent
285,000 JPY / Per month (Includes utility charges)

Deposit / Key Money
50,000 JPY / Not required
Type of Contract
Lease Agreement for Temporary Use (Minimum 1 month)
Max Capacity
2 Guests

Restrictions
Smoking, pets, and instruments are not allowed.
Location
2F 9-3 Tanaka Shimoyanagi Town, Sakyo Ward, Kyoto
Access
Approx. 3 min. walk from Keihan Railway "Demachiyanagi Sta."
Approx. 3 min. walk from Eizan Electric Railway "Demachiyanagi Sta."
Approx. 2 min. walk from Kyoto City Bus "Demachiyanagi-ekimae Stop"
Size
1 room + LDK
Floor Area
57.89 sqm (Approx. Number)
Building Structure
Two Storey Wooden House
Transaction Terms
Hachise as a Lessor's Agent
Person in Charge
Yuki Kounosu
Information updated

May 29, 2023

Information will be updated

June 5, 2023
Review
No Title
Reviewer : Ms. J
Country : Canada
Review Date: 21 May 2018
Staying period: Spring
★★★★
The location of the machiya is very convenient and is close to Kamogawa with refreshing tree lines.
It is beautifully renovated with nice interior decoration and high quality washer/dryer and oven.
Though it is sharing the same roof with a wine store, the noise level is not a big issue.
No Title
Reviewer : PMAX
Country : Taiwan
Review Date: 6 October 2018
Staying period: Autumn
★★★★★
I am very glad to meet so many good people in Hachise company.
Plus excellent renewed machiya provides modern living experience in a traditional kyoto style house.
Much better than hotels.
Dream Vacation
Reviewer : Kin-chan
Review Date: 9 December 2017
Staying period: Winter
★★★★
It was unforgettable to experience Kyoto's autumn and winter so close by. Kamogawa Delta was convenient as can be. Commute was easy, and shopping areas were close by. The house & rooms were also very comfortable. Thanks for the wonderful experience.

[ *This review was originally written in Japanese and translated to English. ]
Calendar
◎:Available for move-in and stay
○:Available for stay, but not available for move-in
×:Not available
Reservation

Hachise Co. Ltd.
Business Hour: 10:00 – 17:00
Closed: Wednesday, Sunday, Public Holiday, July 17th (Due to traffic control for Gion Festival), Summer Vacation, New Year's Holiday
* Please see our Business Calendar for the details.