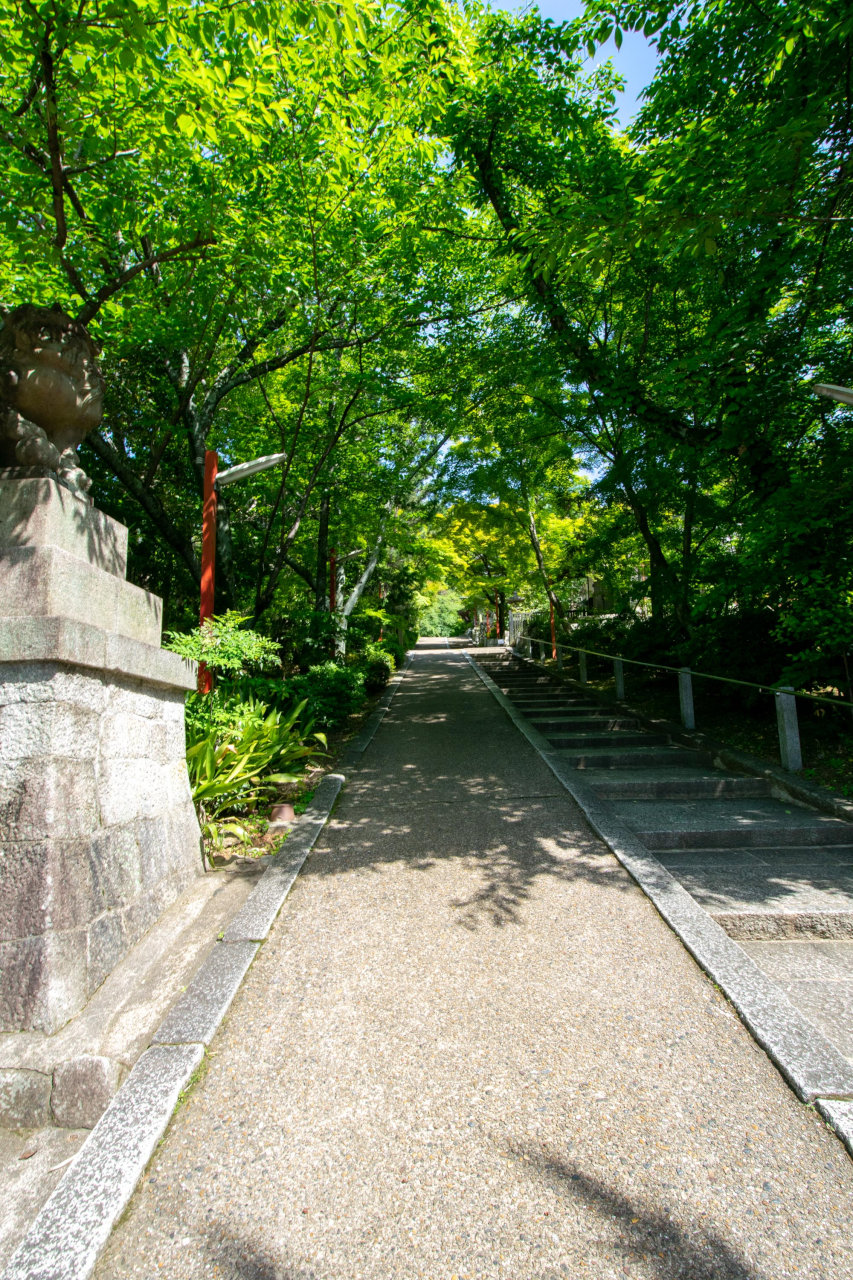 The pathway of "Awataguchi Shrine" which is known to worship deities for safe travels.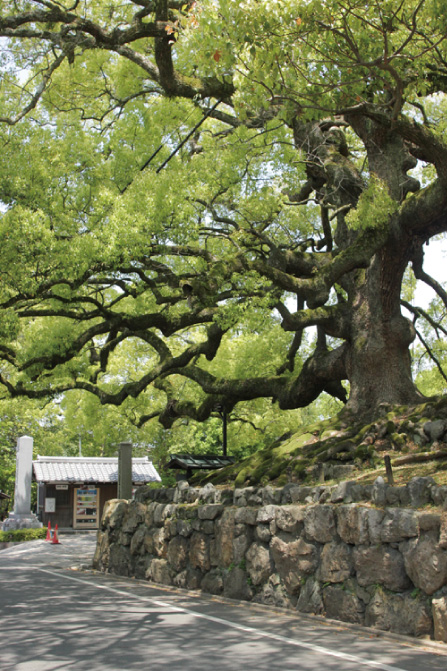 The gigantic camphor tree infront of Shorenin temple
Fusion of Japan & The West


Okazaki Area

Also within walking distance, "Okazaki" is an artistic area with many museums and libraries. This is one of the rare spots in Japan where you can see a mixture of modern and ancient architectures from Japan and from the West.
After taking a walk in this area, you can also rest at a cafe with scenery of the canal.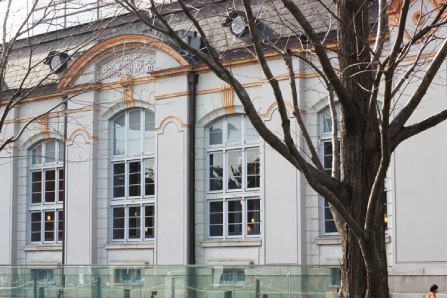 Kyoto Library that was designed by the famous architect Goichi Takeda back in the Meiji era.
Sanmon of Nanzenji Temple where tourists visit all year long.
High Class & Sophisticated


Residential Area

rom this quiet residential area, you can head north to the Heian Shrine, or go south to the Shorenin temple, Chionin temple, and then finally the famous Yasaka Shrine.
"Awataguchi", used to be an area with villas that belong to wealthy aristocrats and other upper class people. Many architects and gardens were passed on by these group of people, which became the fundamentals of the scenery and atmosphere of this area.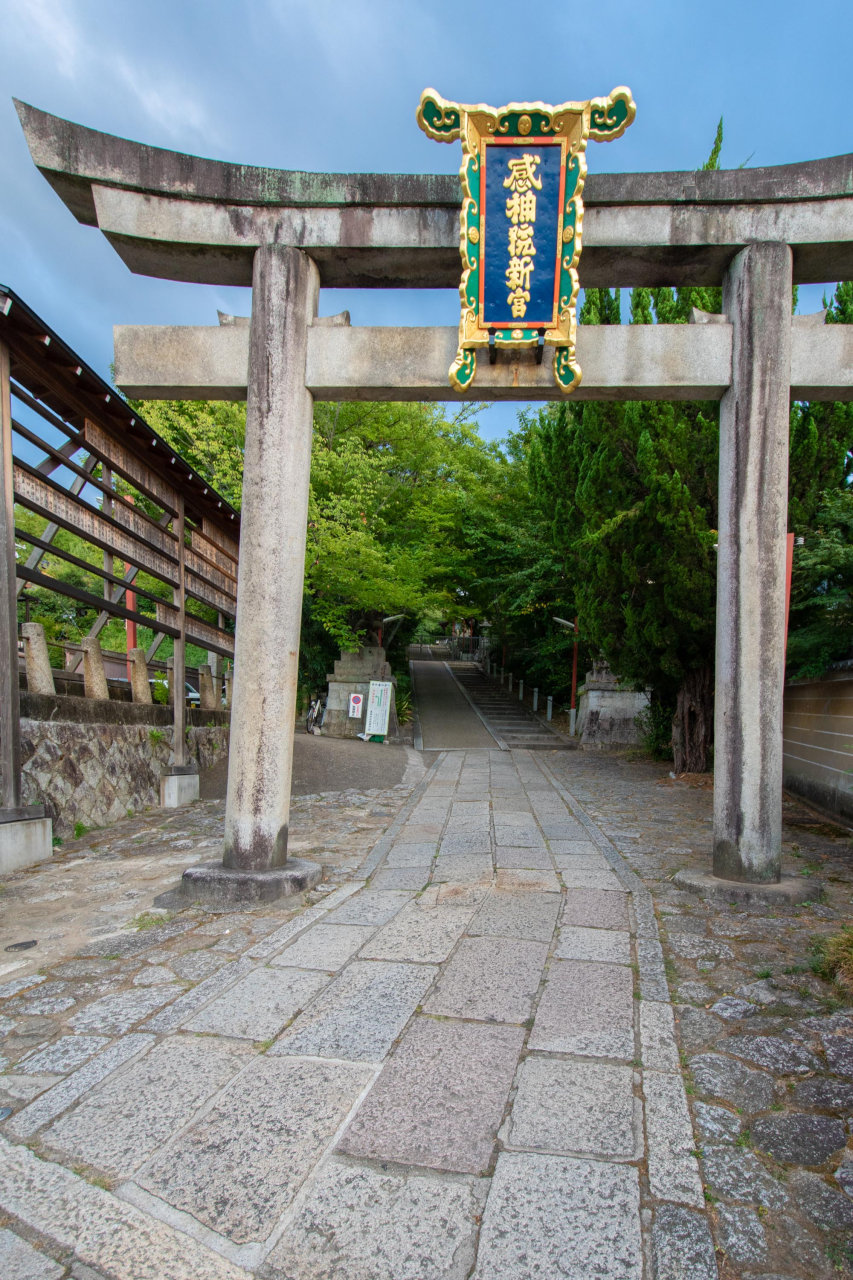 Awataguchi Shrine Torii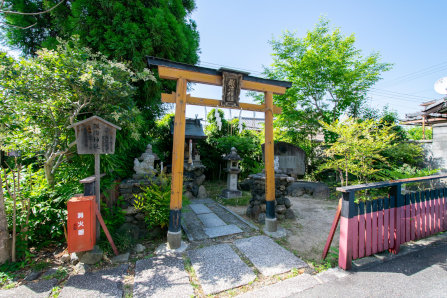 Kaji Shrine
Scenery of the Machiyas around Chionin Temple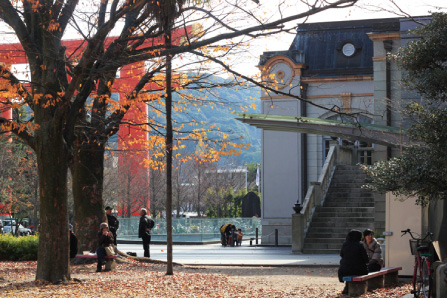 Four Seasons of Beauty
Natural Sceneries
The east side of Kyoto city "Higashiyama Ward" is not only known for its cultural and historical sites but also for its abundant natural sceneries.
Mountain terrain, water canals, cherry blossoms in spring and maple leaves in autumn; go on an early morning walk, and you can keep the beautiful sceneries all to yourself.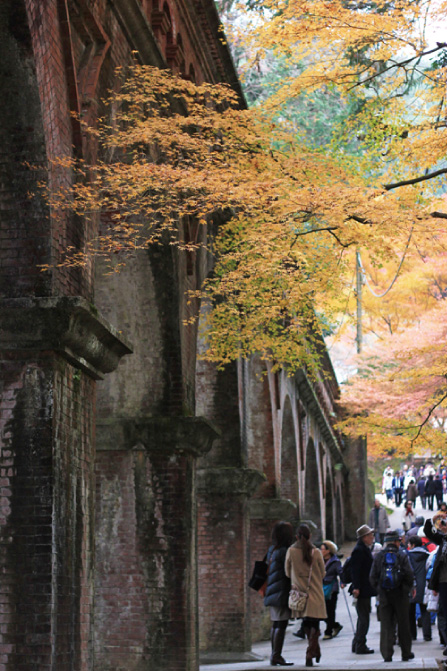 "Suirokaku" is the brick aqueduct from the 1890s know for its beautiful arches with the red maple leaves in the back.